What Danni Allen From The Biggest Loser Looks Like Now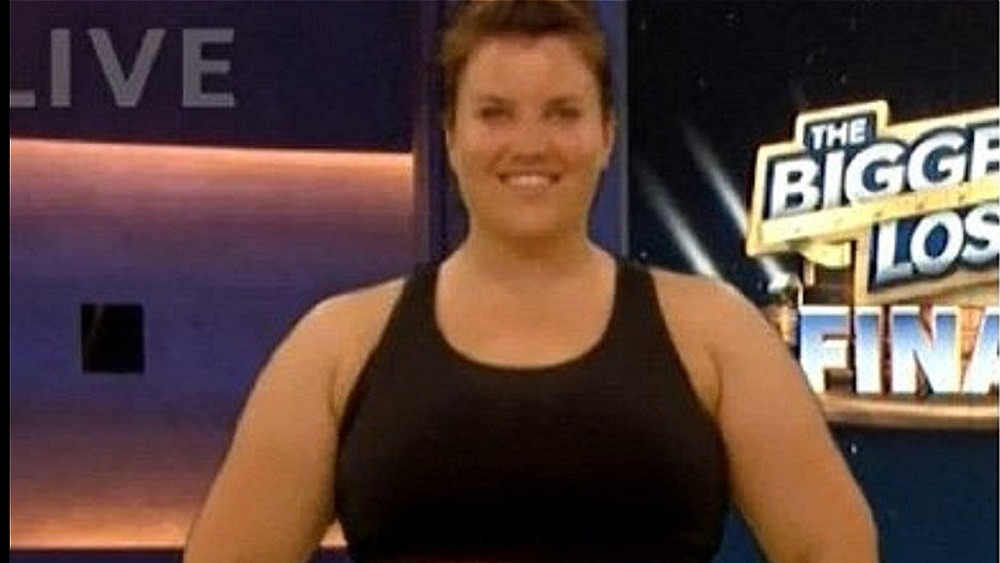 NBC
For a whopping 17 seasons, The Biggest Loser was among the most popular shows on NBC. The reality competition series — which saw contestants competing to lose the most weight and thereby transforming not just their bodies but also their lives — originally ran from 2004 until 2016, before being rebooted by USA in 2020 with a sharper focus on overall health. As Women's Health notes, The Biggest Loser 2.0 was all about providing "contestants with a 360-degree view of what it takes to make a serious lifestyle change." 
The original show was primarily focused on making the numbers on the scale go down above all else. With wellness in general changing so much in the years since The Biggest Loser went off the air — with a new focus on cooking healthy food, training hard, and sorting out mental health issues via group therapy sessions — the revamped reality show aimed to change contestants from the inside out. That's not to say previous participants didn't learn how to live better, healthier lives through their time on the show, however. Case in point – Biggest Loser season 14 winner Danni Allen.
Danni Allen remains committed to health and fitness
Danni Allen started out at 258 pounds, ultimately dropping an incredible 121 pounds. The Illinois native went from a size 20 to a size 4, which is no small feat. Speaking to Best Health Mag, she explained, "Being a part of the show gave me the confidence to feel comfortable in my own skin, no matter what size I was along the way. Being a participant in an initiative like that reminded me that it is OK to fail. In fact, I learned more through failure — and picking myself back up — along the way." As Women's Health notes, Allen subsequently became the marketing director of a local Planet Fitness, getting even fitter in the process. 
Although The Biggest Loser gave her the kick she needed to get serious about her health, as Allen explained to the Chicago Tribune, working out eight to ten hours every day isn't sustainable. However, "I still work out about four days a week, and I watch what I eat as best as possible." Allen is happy staying at a weight that's easy for her to maintain "without going crazy in the gym." The Biggest Loser star is adamant anybody can do what she did, telling the Daily Herald, "I don't believe there's any time to work out that's too small." By sharing her story, Danni Allen hopes to show that "I'm just like that regular person trying to balance work, health and fitness, and kids."