The Real Reason Transparent Was Canceled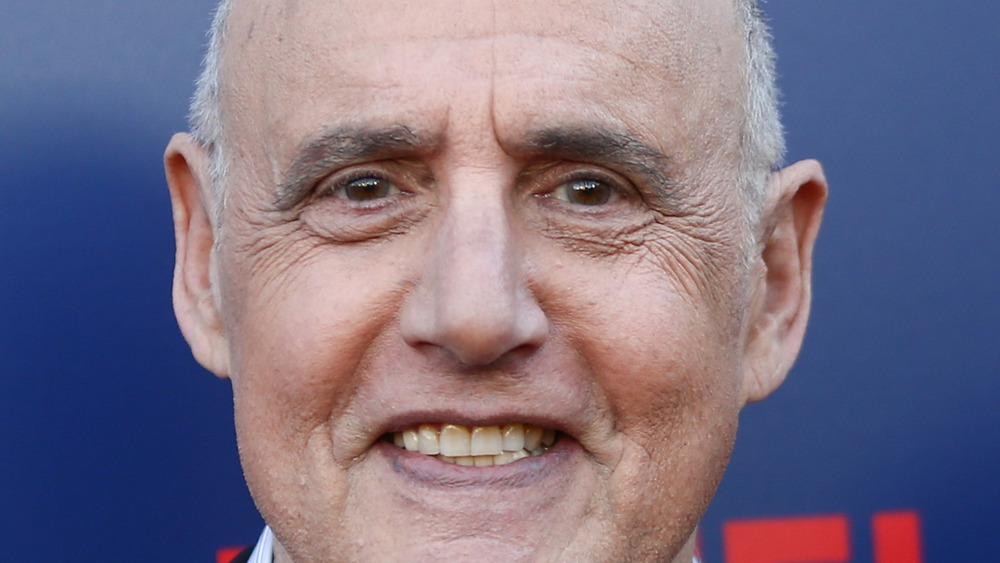 Rich Fury/Getty Images
Throughout its first four seasons, the Amazon Studios show Transparent was praised for raising the veil on the transgender community. Arrested Development star Jeffrey Tambor portrayed Maura Pfefferman, a retiree who finally opens up to her family about being transgender at the beginning of the series. As the series unfolded from 2014 to 2018, many fans and critics alike grew to love Tambor's character and what it meant for the future of transgender representation in the film industry. Unfortunately, the show was canceled ahead of its fifth season due to allegations of sexual misconduct by Tambor (per CNN).
In late 2017, Tambor was accused of "engaging in sexual harassment" while on the set of Transparent. The actor was accused of this sexual misconduct by his Transparent co-star Trace Lysette, former assistant Van Jones, and makeup artist Tamara Delbridge. All three women claimed that Tambor either groped them or made inappropriate comments while in a professional setting with the actor. Three months after these allegations against Tambor were made public, the actor was officially fired from the show (via TVLine). Though Tambor did admit to being "difficult" on the set, he denied engaging in any inappropriate sexual acts with the women. "What has become clear over the past weeks is that this is no longer the job I signed up for four years ago," Tambor said in a statement in November of 2017, according to The Hollywood Reporter. "Given the politicized atmosphere that seems to have afflicted our set, I don't see how I can return to Transparent."
Creators killed off Tambor's character on Transparent's final season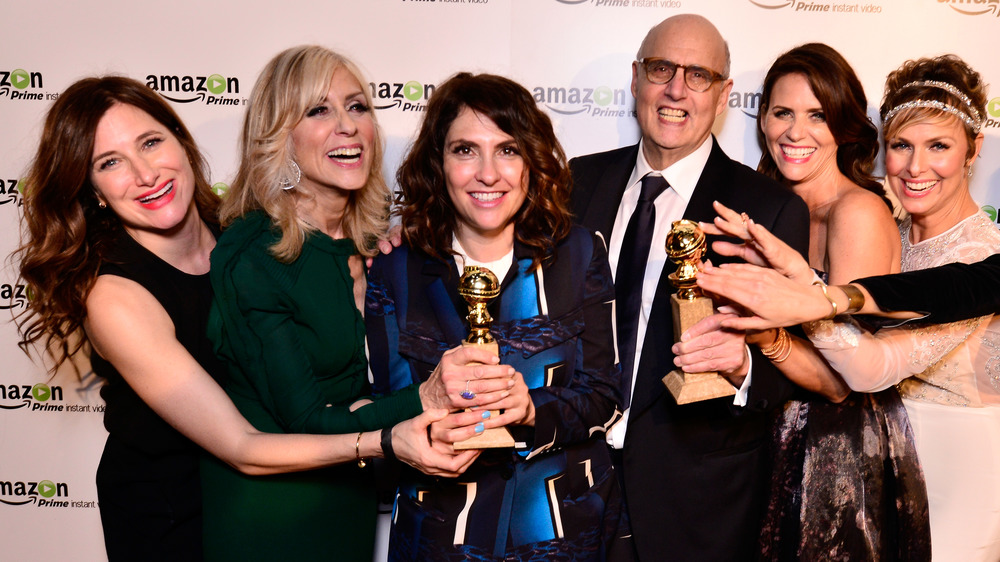 Jerod Harris/Getty Images
After Tambor was ousted from the show, Jill Soloway, Transparent's creator, wrote one final episode of the show, called Transparent: The Musicale Finale. In the final episode, Tambor's character, Maura, was killed off and her family members and friends spent the rest of the episode tying up loose ends with musical numbers (per IndieWire).
Despite being fired from Transparent, Tambor went on to reprise his role as George Bluth Sr. on the fifth season of Arrested Development in 2018. While no sexual assault allegations were made against Tambor while on the set of Arrested Development, his co-star, Jessica Walter (who portrayed his wife on the show, Lucille Bluth), told The New York Times that he berated her while on set. "He never crossed the line on our show, with any, you know, sexual whatever," Walter said in an interview with the outlet. Adding, "Verbally, yes, he harassed me, but he did apologize."
Since his firing, Tambor has apologized to his former Transparent cast members on more than a few occasions – including in a 2020 interview with Gilbert Gottfried and Frank Santopadre on SiriusXM's "Gilbert Gottfried's Colossal Show." "I'm sorry it ended the way it did, but I just wanted to say, you know, I have to say it, I'm so proud of playing Maura and [being a] part of the LGBT community and getting that important message out, and it's a highlight of my life," Tambor told the hosts, according to The Los Angeles Times.