Sasha Obama's Real Name Might Surprise You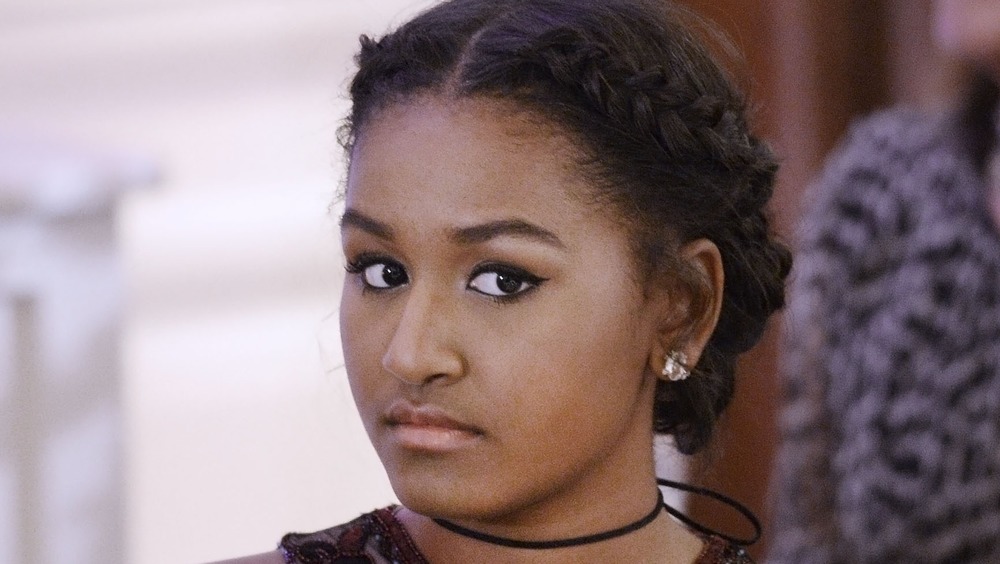 Pool/Getty Images
Back in 2009, Barack Obama began his term as the 44th President of the United States. He remained in office for eight years until 2017, during which time he resided in the White House with his wife Michelle Obama and their two daughters, Malia and Sasha. 
Due to their many years in the public eye, you'd be forgiven for assuming that you knew everything there was to know about the former first family. However, a little-known fact about Sasha's real name still comes as a surprise to many. 
As Teen Vogue reports, Sasha Obama's real first name is actually Natasha. For many, this revelation first came to light back in 2015, when the youngest daughter of the Obama's began working at a seafood restaurant on Martha's Vineyard (via Entertainment Tonight). During her shifts at the popular dining spot, Sasha was actually going by her real name Natasha, and, after showing up to work every day accompanied by multiple Secret Service agents, it wasn't long before people caught wind of her part-time gig. 
Sasha's real name left the internet shook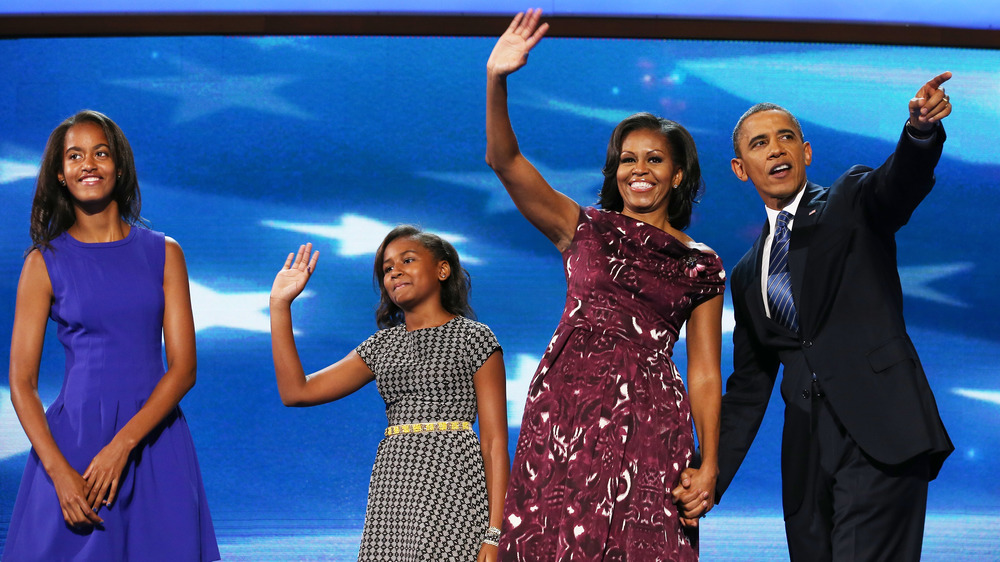 Chip Somodevilla/Getty Images
If you're slightly taken aback by the discovery, you're certainly not alone. Many have since taken to social media to express their surprise at the truth behind Sasha Obama's real name. "I can't believe Obama was in office for 8 years and I'm just now finding out Sasha Obama's real name is Natasha," wrote one Twitter user. "So Sasha Obama's real name is Natasha?! my life is a lie!," another user commented.
Sasha, or Natasha Obama, burst into the public eye at just seven years old when she moved into the White House back in 2009 during her father's first term as president (via E! Online). After graduating from the prestigious Sidwell Friends School, which has previously been attended by the likes of Chelsea Clinton and older sister Malia Obama, Sasha later began studying at the University of Michigan in the fall of 2019.