Why Britney Spears' Life Would Be 'Better' Without Her Dad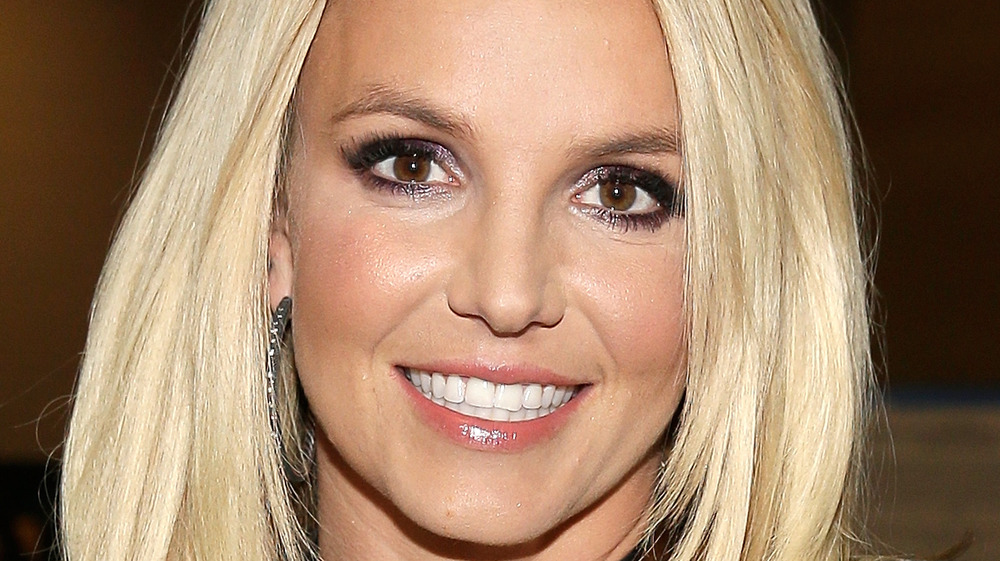 Isaac Brekken/Getty Images
Following the debut of Hulu's bombshell documentary Framing Britney Spears earlier this year, concerns surrounding the singer's ongoing conservatorship have intensified among fans. Britney's father, Jamie Spears, was appointed his daughter's co-conservator back in 2008, giving him significant control over much of the Grammy Award-winner's life, including her finances (via Page Six). 
As The Sun reports, Britney's attorney has now filed a petition to have the hitmaker's care manager, Jodi Montgomery, replace Jamie as the "Gimme More" singer's permanent conservator.
Speaking to Page Six, an insider recently claimed that Britney's life would "drastically" improve if her father was removed from the position. "If Jodi becomes her conservator things would drastically change for Britney — she's not working because of her dad. She has said that as long as a dad is in control of her life, she's not working." The insider continued, "Britney trusts Jodi Montgomery — she's really great. Things would drastically change for the better."
Britney might decide to tell her life story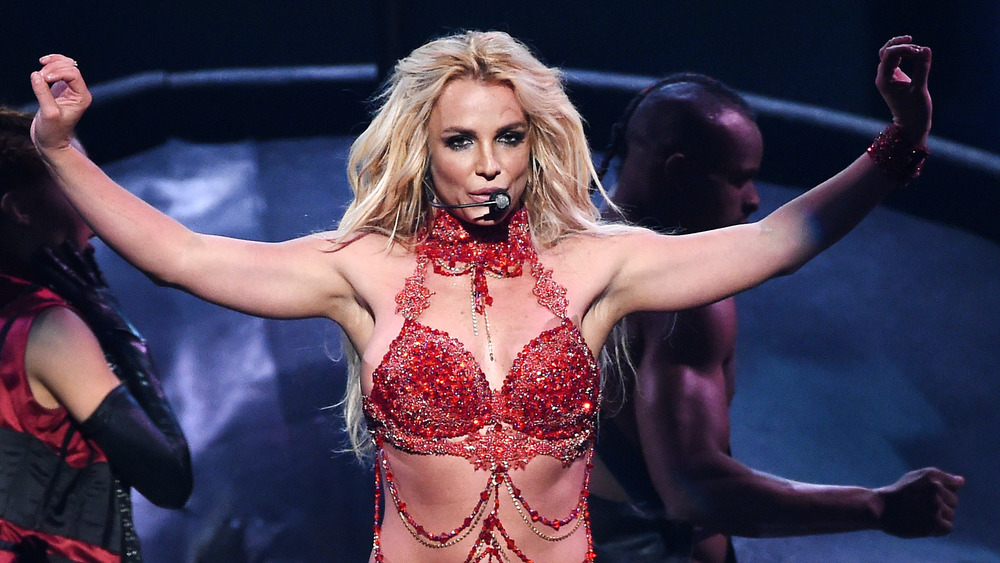 Kevin Winter/Getty Images
Jodi Montgomery was previously named Spears' conservator back in 2019 when she temporarily replaced Britney's father due to his poor health. A judge later extended Montgomery's temporary position until fall 2021 (via The Sun). 
If the judge rules in the "Toxic" singer's favor, Britney would be awarded the freedom to tell her story to the world, perhaps during a Prince Harry and Meghan Markle-style interview with Oprah Winfrey. As The Celeb Post reports, the insider continued, "If she decided she wanted to do it, yes, but it definitely wouldn't do it in the current status quo. As long as her dad is part of it, she's not working. She hasn't talked to her dad in over a year."
As The Mirror reports, Jamie's lawyer, Vivian Lee Thoreen, recently spoke out in defense of his intentions as Britney's conservator. "My client, Jamie Spears, has diligently and professionally carried out his duties as one of Britney's conservators and his love for his daughter and dedication to protecting her is clearly apparent to the court," Thoreen said in a statement.