Here's How Much Dick Van Dyke Is Really Worth
Amanda Edwards/Getty Images
Dick Van Dyke is a bonafide legend of the stage and screen. For decades, the actor and natural comedian has entertained families with wholesome characters. He's best known for his roles in a number of iconic musicals adapted for film, like Bye Bye Birdie, Mary Poppins, and Chitty Chitty, Bang Bang (per IMDb).
Then, of course, there's Van Dyke's sitcom years. From 1961 to 1966, he played Rob Petrie opposite Mary Tyler Moore's Laura Petrie on The Dick Van Dyke Show, making them one of television's most beloved fictional couples. 
Though he enjoyed a lot of professional success, Van Dyke has also been open about the struggles he's faced. He shined on screen, but had trouble socializing in real life. It led him to alcohol, an addiction with which he struggled for 25 years before getting sober. "I was very shy — with strangers — I couldn't talk to people," he told Oprah Winfrey in a 2016 interview (per Entertainment Tonight). "And I found if I had a drink, it would loosen me up. The barriers went down and I became very social. That's what got me started."
Dick shows no signs of slowing down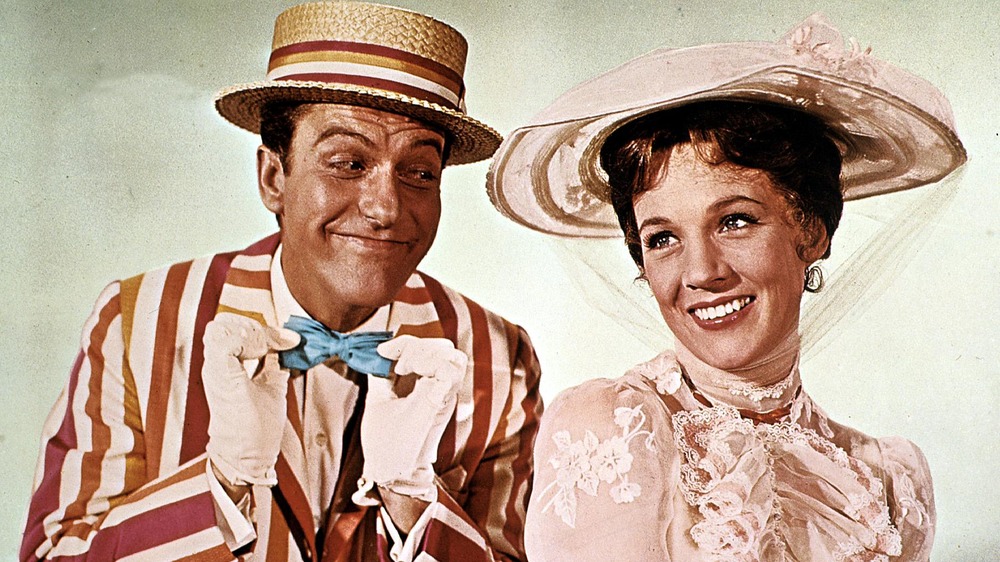 United Archives/Getty Images
Van Dyke has overcome a lot to continue with the career he's loved. After decades in the industry, he still has a passion for acting and performing that can't be silenced. At 95-years-old, he continues to work. He even has a project in pre-production this year (per IMDb). 
Through all the ups and downs, Van Dyke has created work he's proud of. According to Celebrity Net Worth, the actor has a net worth of $50 million. Yet money is hardly what matters to Van Dyke. His proudest achievement is helping others find the courage to get sober. He's in his fifth decade of sobriety and has never regretted walking away from alcohol.
"I get a lot of letters from people, who say all of a sudden they weren't ashamed to admit they had a drinking problem and they got help," he said (per Entertainment Tonight). "So I'm very proud of that."