Donald Trump's Harsh Reaction To Joe Biden's Press Conference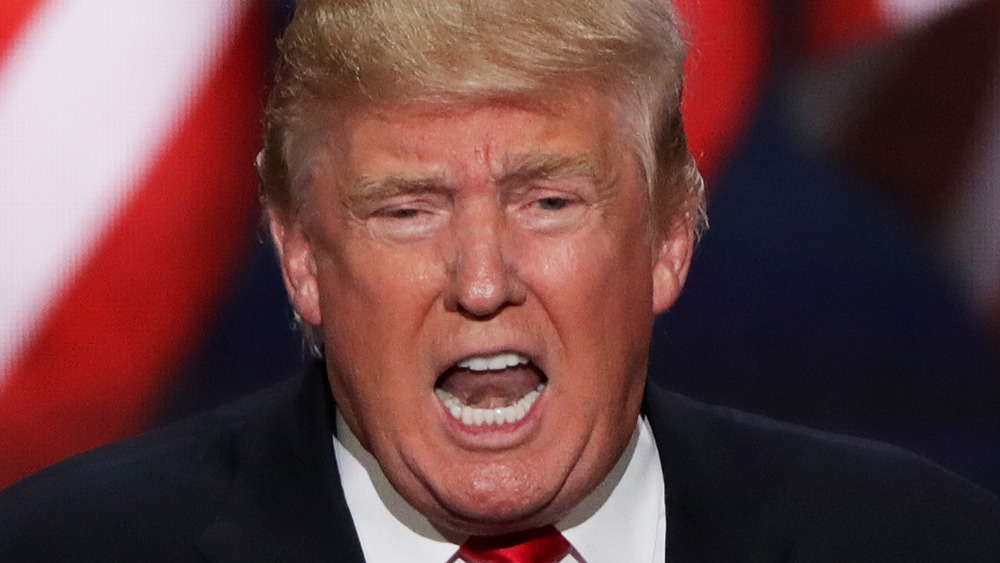 Alex Wong/Getty Images
Donald Trump has criticized President Joe Biden's "very sad" press conference on Thursday, March 25. He has also accused the media of asking "softball" questions of the 78-year-old chief executive. 
The former president made the remarks during an exclusive interview on Fox News' The Ingraham Angle. "Well, they were strange questions and they were asked in an interesting way. It was like softballs, like you're throwing softballs up, and it's just a different world. No one has seen anything like it," he told the host.
Trump went on to describe Biden's press conference as "sad to watch" (via Newsweek). "They're feeding him questions. They're easy questions — I notice [Fox News reporter] Peter Doocy didn't get to ask a question today — and there could be no difficult questions." The former president concluded, "They're ready to rip the microphone away if somebody did get a little bit testy. The whole thing is ridiculous."
President Biden also had harsh words for Trump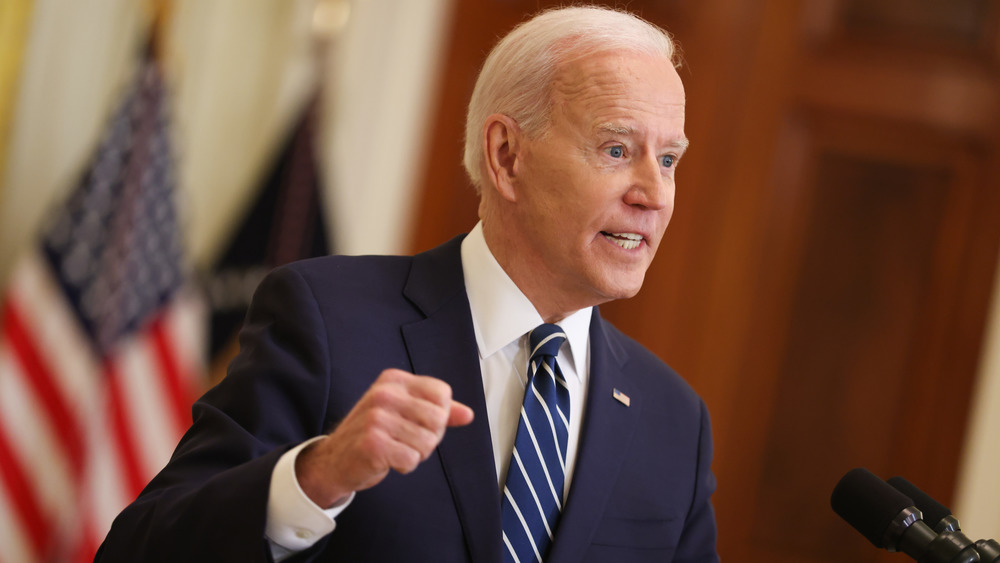 Bloomberg/Getty Images
As The Sun reports, the White House news conference was Biden's first official one as president and was limited to 25 reporters. He even had a cheat sheet, noted observers.
During the press conference, the president confirmed he has every intention of running for re-election in 2024, and commented on the United States Covid-19 vaccination roll-out. "No other country in the world has even come close, not even close, to what we are doing," Biden claimed (via BBC). Elsewhere, the President also had harsh words for his predecessor, criticizing Trump's handling of the expanding humanitarian crisis on the southern border. 
Speaking to Laura Ingraham on Fox News, Trump hit back at Biden's comments, claiming his own administration's border policies were superior because they encouraged fewer people to show up at the U.S.-Mexico border (via The Sun). "By the time we finished what we were doing [on the border], very few people were coming up because they knew they weren't going to get through." He added, "We stopped 'catch and release' — which was a disaster."