Meri Brown Just Shared A Sad Truth About Her Relationship With Kody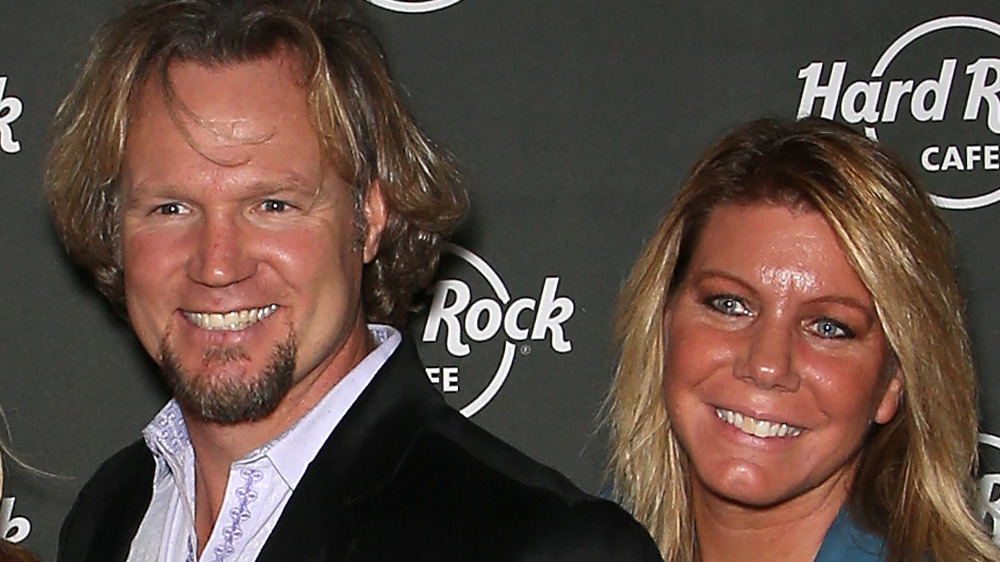 Gabe Ginsberg/Getty Images
It's no secret that TLC's Sister Wives is one of the most compelling reality television shows on the air today. The eye-opening series has been giving viewers an inside look at the lives of Kody Brown and his four wives – Meri, Janelle, Christine, and Robyn — since the show premiered in 2010, and fans have been seriously invested in the Brown family for the past decade. The show is currently in its 15th season, and like other reality stars, the Brown family has been trying to navigate life during the ongoing COVID-19 pandemic.
In a preview clip for the newest episode of the show, which airs on TLC on Sundays at 10 pm ET, Kody — who is the only one going in between houses during the pandemic — discusses what would happen if one of his wives or kids got sick with the virus. "This is the first time it's ever even come up even in my mind," Kody shared (via People). "If Robyn was to get sick, my first reaction would be I need to be there to nurse her and help basically take care of Solomon and Ariella. Yes, if you're sick and you need to be taken care of, I'm going to have to come and do it. So that would go for any wife. Period."
Meri Brown's admission about Kody is heartbreaking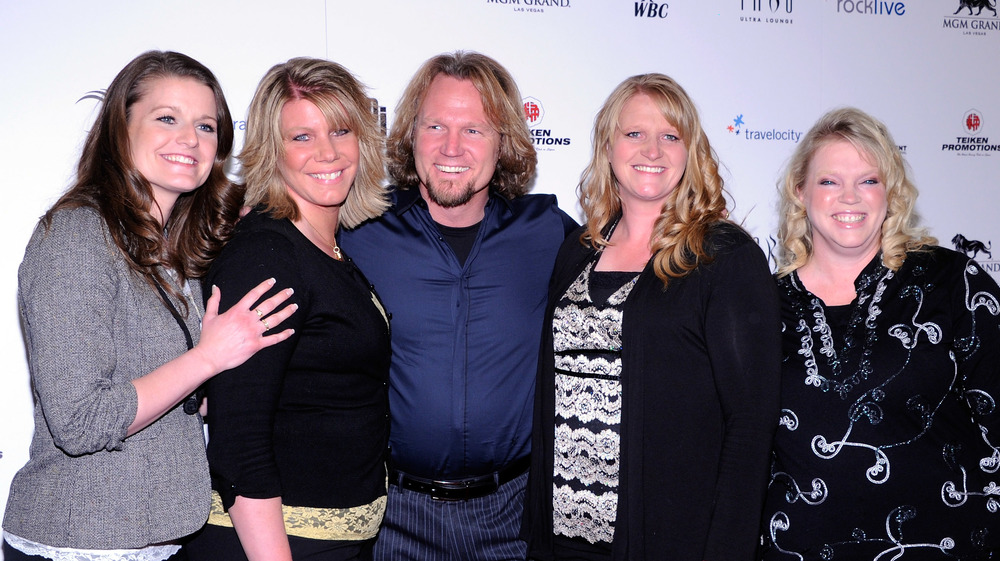 Ethan Miller/Getty Images
Christine and Janelle admitted that they would take care of themselves and their kids if they caught the virus, with Christine saying that they'd "just hunker down ourselves and do our best to doctor each other while we're all sick," and Janelle explaining that her kids are old enough to take care of themselves. However, another wife had a different take. Kody Brown's first wife, Meri — whose relationship with him has been touch-and-go for years now — doesn't believe that Kody would come to her rescue and take care of her.
"Nothing would happen," Meri says. "I would just be at home alone sick. Nobody comes over here anyway, we don't see each other." On top of that, when the director told Meri what Kody said about taking care of his wives if they were to fall ill, she responded with, "I disagree with him."
Kody and Meri Brown have been the subject of split rumors for a while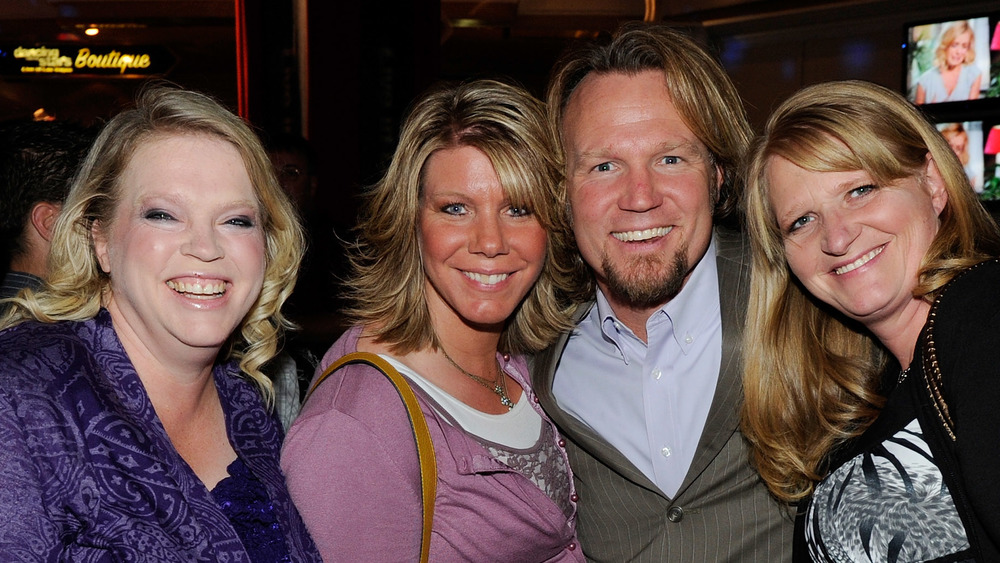 Ethan Miller/Getty Images
On March 23, Meri Brown further fueled those rumors in a long-winded Instagram post in which she talks about knowing her worth (via Us Weekly). "I hope you understand that each person has their own set of values and standards they live by. You have yours, I have mine. Just because mine are not the SAME as yours does not mean I lack in self love, self worth, self esteem, or make me a fool," part of her caption read. 
Fans had strong reactions to her post, with one fan commenting, "Keep telling yourself that Meri, you might believe it someday. Being in a loveless marriage shows how much you think your worth is or what you deserve and that's not much. It's very sad to watch." Another fan encouraged Meri to "never settle" and told her to keep moving on with her life.