Khloé Kardashian's Daughter Spotted In Her Commercial Debut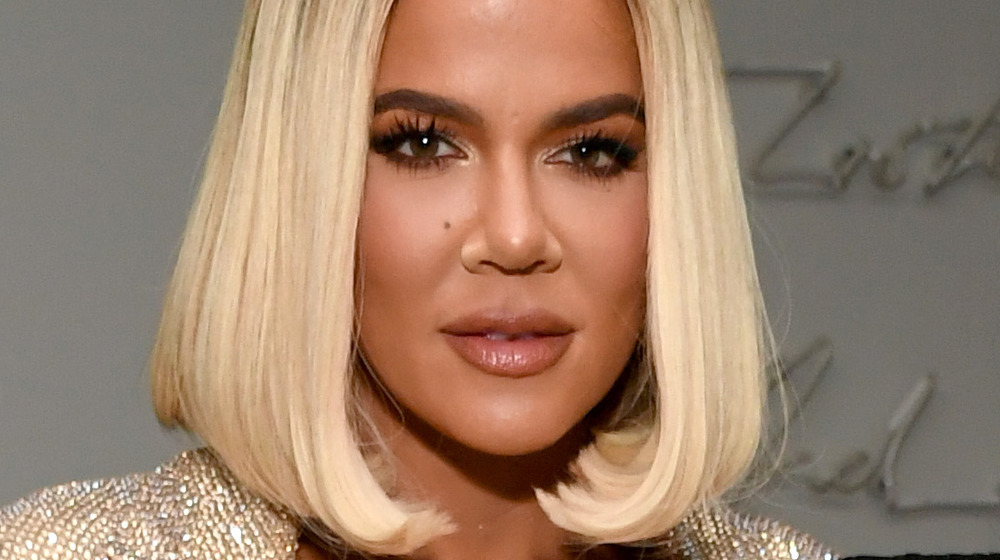 Kevin Mazur/Getty Images
It looks like the next generation of Kardashian-Jenners are already having their moments in the spotlight. True Thompson, the soon-to-be 3-year-old daughter of Khloé Kardashian and Tristan Thompson, made her commercial debut in a TV ad for the migraine medication Nurtec OTC — alongside her mom. While live-tweeting the latest Keeping Up With The Kardashians episode last night, the 36-year-old Kardashian sister shared a clip of the commercial, which aired during the show. "My @NurtecODT commercial with my TuTu!!!!!!!! #KUWTK," she wrote in the post. 
The ad shows Khloé and her daughter playfully sharing popcorn and kisses while in matching pink loungewear. Fans and family alike gushed over the adorable video; Kim Kardashian replied to her sister's tweet with a simple response: "The cutest." True's upcoming third birthday has many wondering whether Khloé is planning to have more children with Thompson, and recently, the reality star has opened up about her fertility journey.
Khloé Kardashian has said that she wants more children
In a recent appearance on The Ellen Show's segment "Lady Parts," Khloé revealed that she and Thompson do in fact want to give their daughter, True, a sibling (via E! News). When actress and "Lady Parts" host Sarah Hyland asked the star about her plans to expand her family, Khloé said that she had already been through multiple rounds of IVF as well as frozen her eggs. Her most recent round of IVF was done in order to make embryos, after doctors discovered that her eggs "weren't strong enough to be frozen."
During the virtual chat (which was also joined by her sister, Kourtney Kardashian, as well as OBGYN Sherry Ross), Khloé said that the COVID-19 pandemic has thrown a wrench in her family-planning. "My plan was to have kids closer in age," she said. "But now with COVID and everything, my plan's been a little delayed. I definitely do want more kids. I have so many brothers and sisters. I think it's such a blessing."
Regardless of what happens in the future, it's clear that Khloé is enjoying being a mother to her daughter. "If it's in Gods plan, then it will happen," the star said in reply to a Twitter user who said she deserved to have more children (via People). "So thankful for my TuTu," she added.