Inside Betty White's Marriage With Late Husband Allen Ludden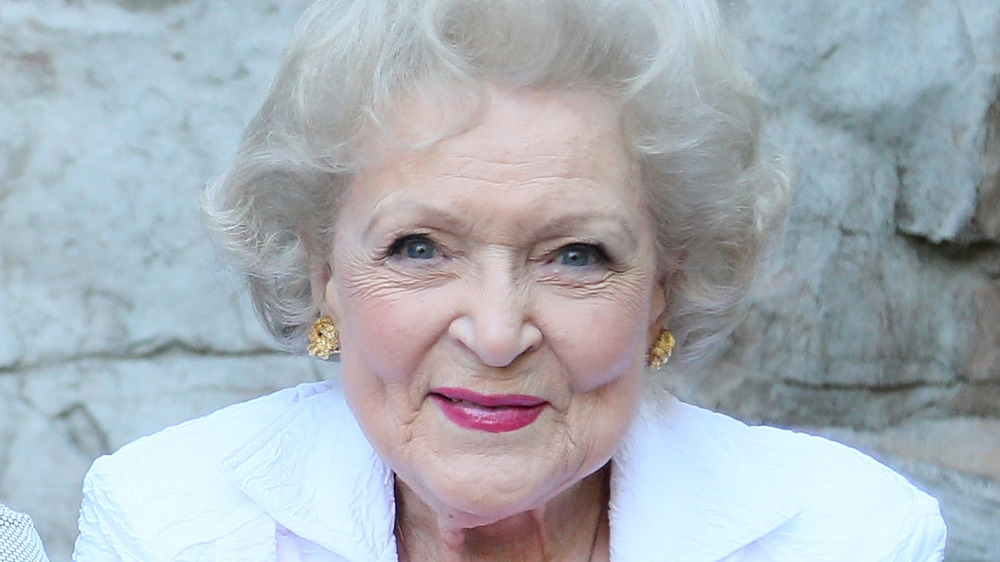 David Livingston/Getty Images
At 99 years old, actress Betty White has spent decades as America's sweetheart (via WGME). White got her start on well-known radio shows in the 1950s like This Is Your FBI and The Great Gildersleeve (via CNN). Audiences then fell even further in love with White when she co-starred in The Mary Tyler Moore show in the '70s and continued to be a regular television fixture as Rose Nylund on Golden Girls.
But what fans might not know is that White's off-screen story is just as intriguing as the roles she played on-screen. White's been married three times, with her first two marriages to U.S. Army pilot Dick Barker and talent agent Lane Allen, each respectively ending in divorce. Her third marriage came to an end when her husband, Allen Ludden, sadly passed away from stomach cancer in 1981 (via Today).
The two first met in 1961. White was a frequent fixture on the game show circuit — eventually going so far as to become the Guinness World Record holder for most game show appearances — and Ludden was the host of the popular game show, Password.
The romantic gesture that made all the difference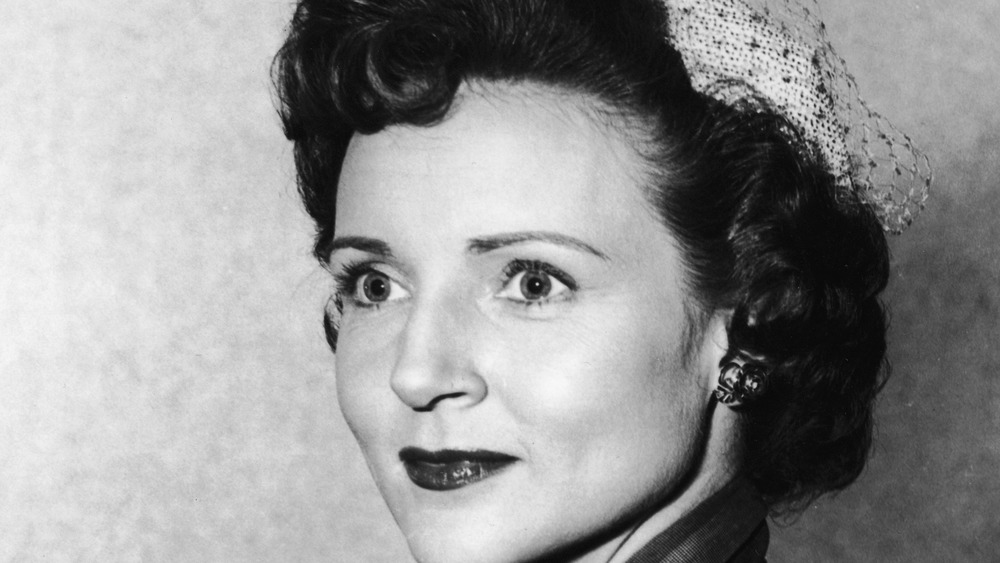 Hulton Archive/Getty Images
Following the dissolution of White's first two marriages, she was reluctant to remarry (via The Things). It took a year-long courtship (wherein Allen, a widower, doted on White's two poodles, Emma and Nicky), and two proposals from Ludden for White to accept (via People).
That second proposal from Ludden came with a stuffed Easter bunny, gold-and-sapphire earrings, and a letter that read, "Now, come on, will you marry me?" It worked.
"It wasn't the earrings that did it," White said. "It was the goddamned bunny. I still have it."
White's resistance came not because of Allen himself, but because she didn't want to leave her life in California to move to New York City, something White later called her biggest regret (via Oprah).
"I spent a whole year, wasted a whole year that Allen and I could have had together, saying, 'No, I wouldn't marry him. No, I won't,'" White told Oprah during a 2015 interview. "No, I won't leave California. No, I won't move to New York. I wasted a whole year we could have had together."
White and Ludden remained married until his death 18 years later. And, in the decades that have followed, White has eschewed the idea of marrying for a fourth time.
"I had the love of my life," she said to Anderson Cooper in 2011. "If you've had the best, who needs the rest?" (via Today).
It's a good thing Ludden thought to buy that Easter bunny.