Scarlett Johansson Has Some Thoughts About Actors And Their Political Views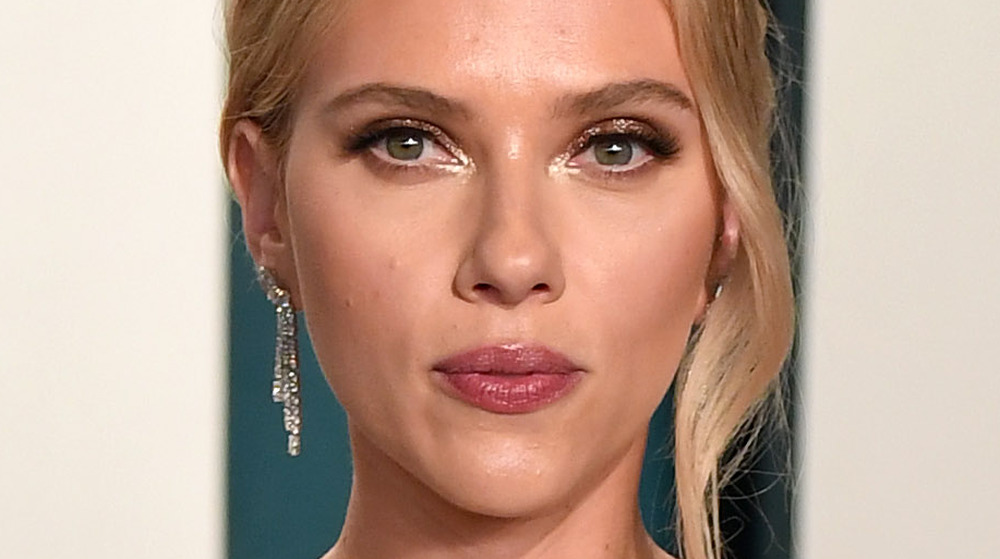 Karwai Tang/Getty Images
Scarlett Johansson has a pretty impressive resume. She's an Oscar-nominated actress (via Showbiz Cheat Sheet), a singer, and one badass mother — she was pregnant while filming the motorcycle stunts for Avengers: Age of Ultron (via Mom.com)! There is, however, one title Johansson doesn't hold: politician. In a recent interview with U.K.-based magazine The Gentlewoman, Johansson voiced her opinion on politics and the entertainment industry as a whole, noting that she never signed up to be a politician.
"I don't think actors have obligations to have a public role in society," Johansson told the outlet. "Some people want to, but the idea that you're obligated to because you're in the public eye is unfair. You didn't choose to be a politician, you're an actor." Johansson then went on to say that her job is to connect with an audience through art. "Your job is to reflect our experience to ourselves; your job is to be a mirror for an audience, to be able to have an empathetic experience through art. That is what your job is."
A career fueled by controversy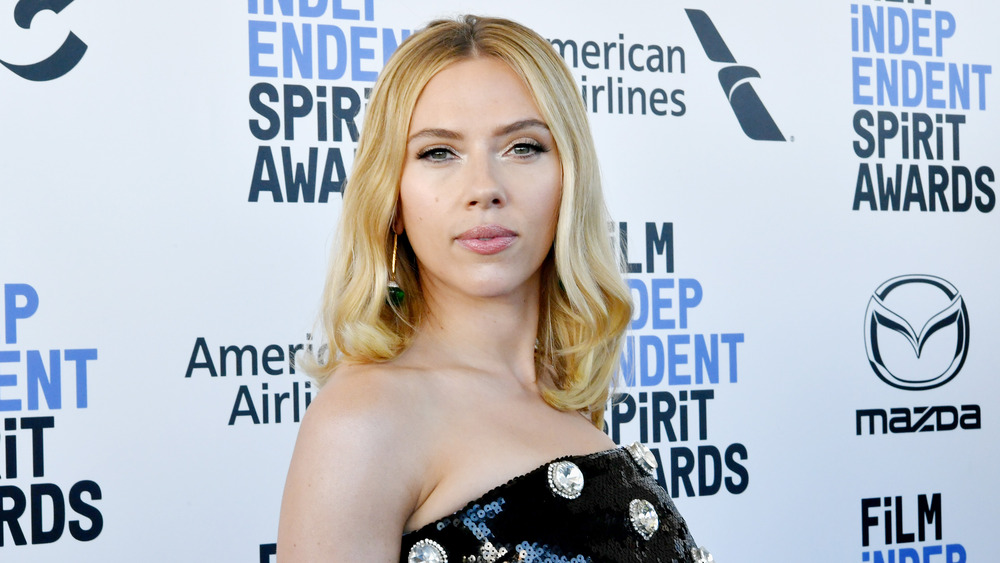 Amy Sussman/Getty Images
While the Black Widow actor says she prefers to keep her opinions separate from her work, Scarlett Johansson admitted that she's "made a career out of" controversy (via The Gentlewoman).
In 2018, Johansson signed on to play the role of a transgender character in the film Rub and Tug. The transgender community was enraged by the fact that a cisgender woman was cast to play the part of a transgender man; Johansson eventually withdrew from the project (via IndieWire). Just one year before the Rub and Tug fiasco, Johansson received backlash for "whitewashing" Japanese manga with her role in Ghost in the Shell (via USA Today). "Acting goes through trends," Johansson said in an interview with As If magazine. "You know, as an actor, I should be allowed to play any person, or any tree, or any animal because that is my job and the requirements of my job."
Even so, Johansson told The Gentlewoman that she's not afraid to acknowledge when she's wrong. "I'm going to have opinions about things because that's just who I am. I mean, everyone has a hard time admitting when they're wrong about stuff, and for all of that to come out publicly, it can be embarrassing," adding, "I'm also a person."