The Truth About Ashley Graham's Skincare Routine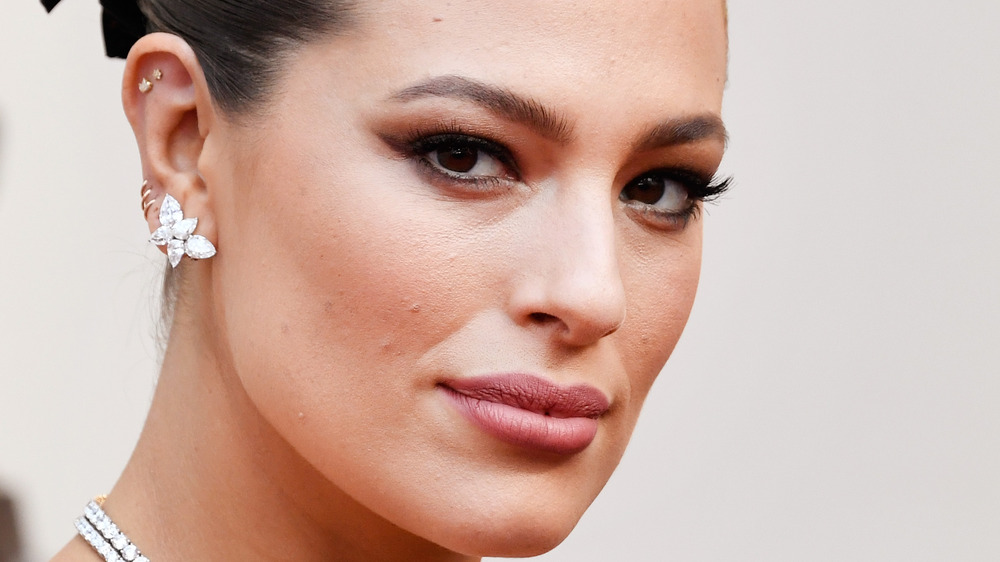 Frazer Harrison/Getty Images
Ashley Graham is famous for many things but it's her flawless skin that we're seriously crushing on at the moment. "I'm all about moisture and having glowing skin," Graham told ELLE in 2019. "I like to look a little greasy," she went on. But how exactly does she find the perfect balance between greasy and glowing? Lucky for us, the model of the moment, has revealed all the secrets behind her perfect skin and it starts with her nighttime skincare routine. 
Admitting to Harper's Bazaar that she has combination skin, Ashley's routine involves removing her makeup with Sensibio H2O by Bioderma, followed by cleansing her skin with SkinMedica Facial Cleanser. She then uses La Suite Skin Tone Enhancement Therapy Pads, as recommended by her dermatologist. Next up, she applies DefenAge 8-in-1 BioSerum to both her face and neck, before slathering Aquaphor Healing Skin Ointment on her lips. Lastly, she applies a Retrouvé eye cream and face moisturizer, which turns her skin "into glistening, gorgeousness."
Ashely Graham takes her skincare routine very seriously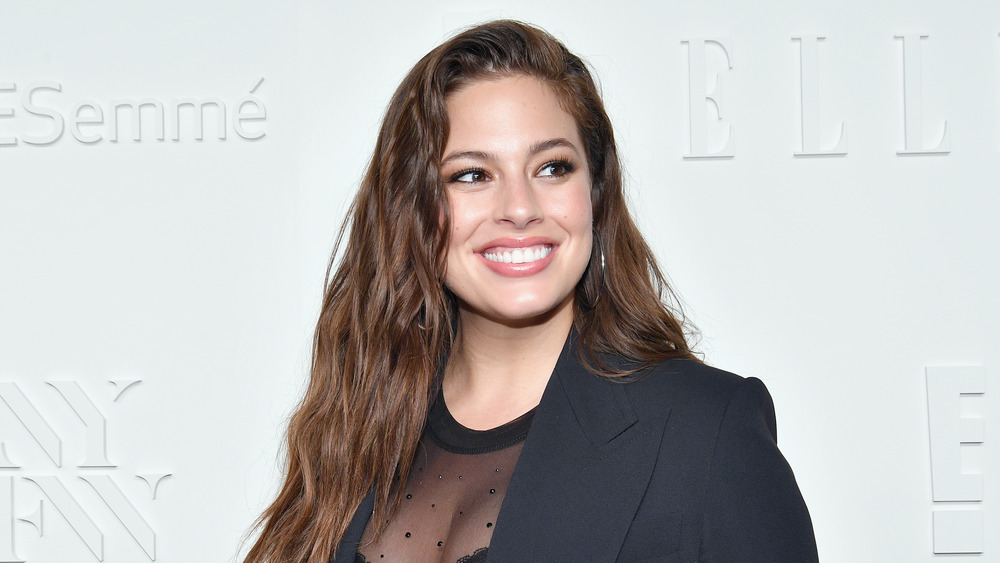 Dia Dipasupil/Getty Images
But the biggest surprise of her skincare routine actually has nothing to do with her skin at all. Instead, it has to do with her permed lashes, revealing that she was given Jas Imani Coconut Oil to keep them hydrated. "I had no idea that you should even be hydrating your lashes!," she exclaimed to Harper's Bazaar. "Very simple, very easy," she laughed.
Her top skincare tip is also simple. Regardless of what you choose to include (or not include) in your skincare routine, you need to remember to remove all your make up before you go to sleep, no matter what. "I don't care how intoxicated you are on what," she told Harper's Bazaar. "You better wash your face at night. At least get the make-up off! If you forget the moisturizer, so what? Get the make-up off!" Oh, and never leave the house without sunscreen on, either!