The Real Reason Why The Vampire Diaries Was Canceled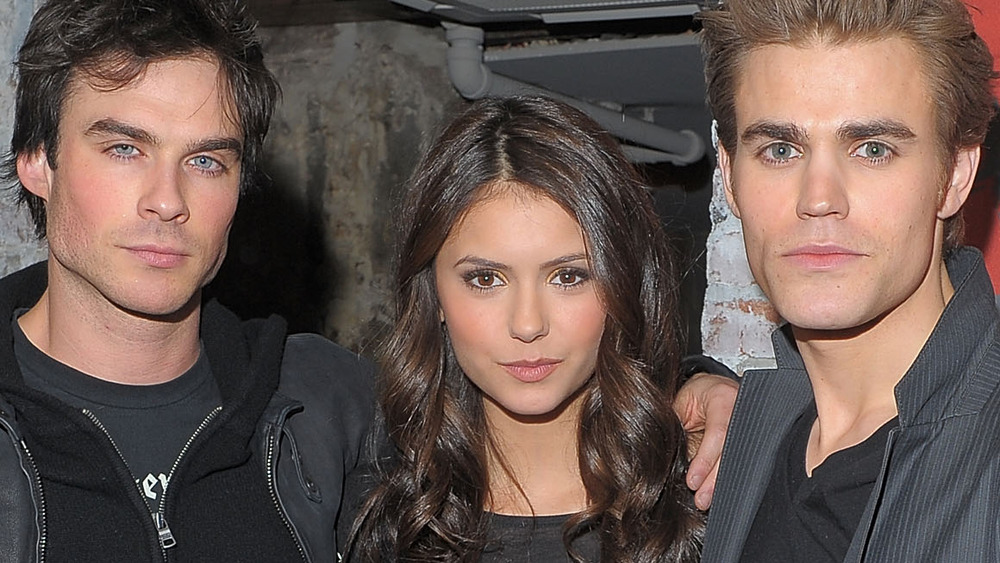 Michael Loccisano/Getty Images
The Vampire Diaries was one of the most popular teen dramas on television. The show continues to have an enormous fan base, with new viewers being sucked in everyday thanks to streaming sites such as Netflix. The show starred Nina Dobrev as Elena Gilbert, a high school student who had recently lost her parents in a tragic car accident. Elena lives in the town of Mystic Falls, where legend and folklore run wild, and things such as vampires and werewolves are real. The show kicks off with Elena meeting Stefan Salvatore (Paul Wesley) at school. She later meets his devilish brother, Damon Salvatore (Ian Somerhalder) before learning that she looks exactly like their former girlfriend, Katherine (via Rotten Tomatoes).
Elena soon finds out that both Stefan and Damon are vampires, and inevitably falls in love with both brothers, creating a rift in their already strained relationship. The series ran on the CW network for eight seasons before saying a final goodbye to fans and Mystic Falls in March 2017. The show continued to be beloved by fans until the series finale, but why was it canceled?
Why was The Vampire Diaries canceled?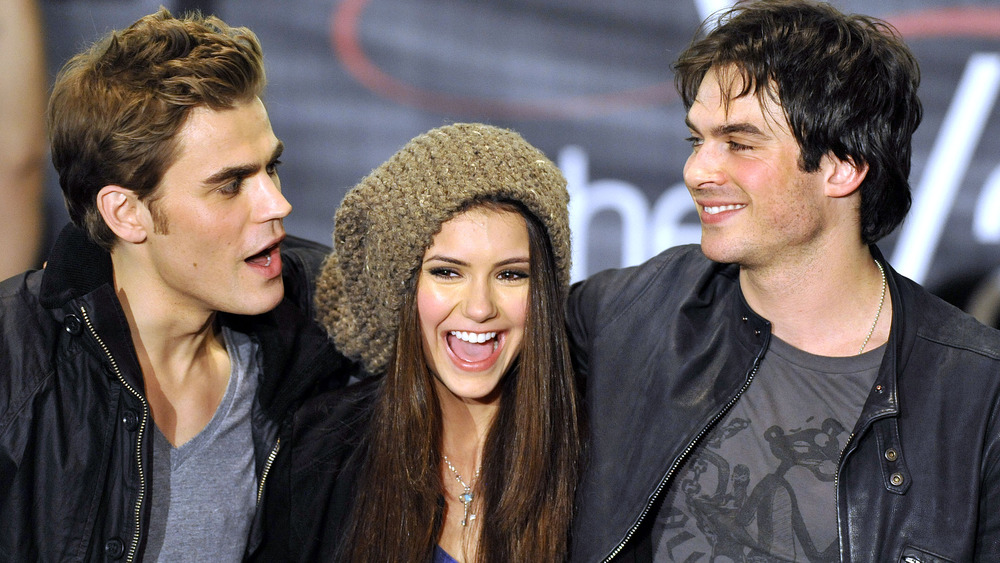 Toby Canham/Getty Images
According to Screen Rant, The Vampire Diaries is based on a book series written by L.J. Smith. The series first aired in September 2009, and became a huge ratings success for The CW. The show continued to grow its fan base over the years and even spawned two spinoffs, The Originals and Legacies. However, Nina Dobrev opted to leave the popular series after Season 6. The departure shocked fans who believed the show would die without the character of Elena. "I don't want to play a teenager anymore. I want to play adult roles and be challenged and work with great filmmakers and tell incredible stories and that has meant being really picky," Dobrev told Harper's Bazaar after exiting the show.
Ratings began to decline without Elena's presence on the show. The series then turned its focus to other characters, such as Caroline Forbes (Candice King) and Bonnie Bennett (Kat Graham). In the end, showrunner Julie Plec revealed that it was their decision to end the series and that they weren't forced to cancel. "There were a lot of things that went into [the decision to end the series]," Plec told THR. "Some logistics, some contractual, where you were just like, 'OK, if this person doesn't come back, is the show still going to be good? What if they do come back, but we don't know until the end?' A lot of that silly stuff you're not supposed to talk about. Logistical stuff."