What You Need To Know Before Using The Aztec Clay Mask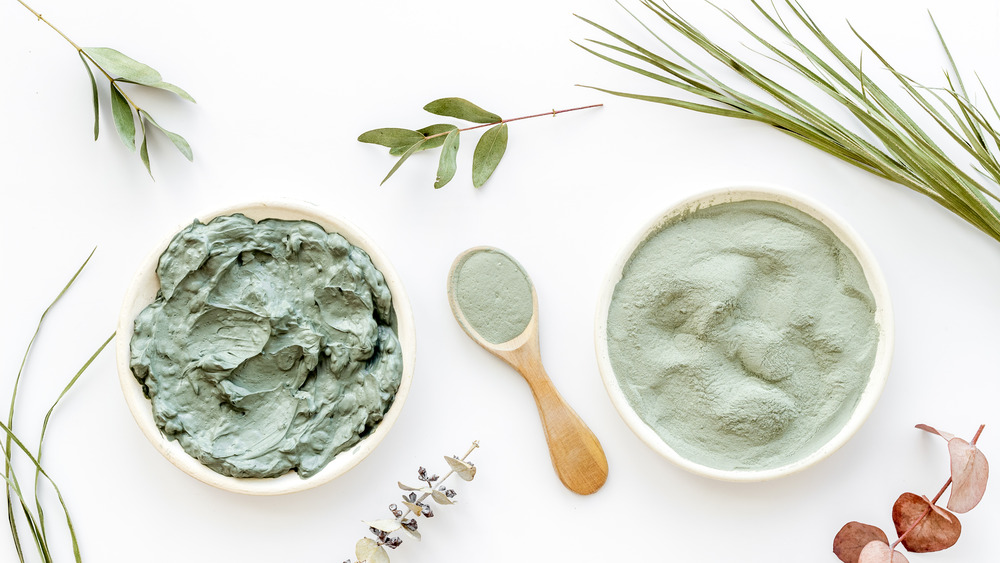 Shutterstock
It's no secret that the Aztec clay mask has been trending for quite some time. TikTok notes it's the best face mask that'll leave your skin feeling smooth and fresh, Online Mom reported. And, get this — the mask is vegan too, according to NeedVegan. What's not to like about this natural clay mask?
The only ingredient in this mask is bentonite clay, and it successfully draws out excess oils and impurities from the skin, Byrdie reports. Since the mask only has one ingredient, it is completely free of chemicals and fragrances, which many other clay masks contain. Additionally, it's not tested on animals, per Byrdie.
The clay mask is also affordable, according to Online Mom. This $15 mask will work on any skin type. Online Mom says this mask will keep your skin clear and prevent acne flare-ups. For anyone with dry skin, this mask will prevent your skin from feeling flaky.
The only question left is: how do you use the Aztec clay mask?
How to use the Aztec clay mask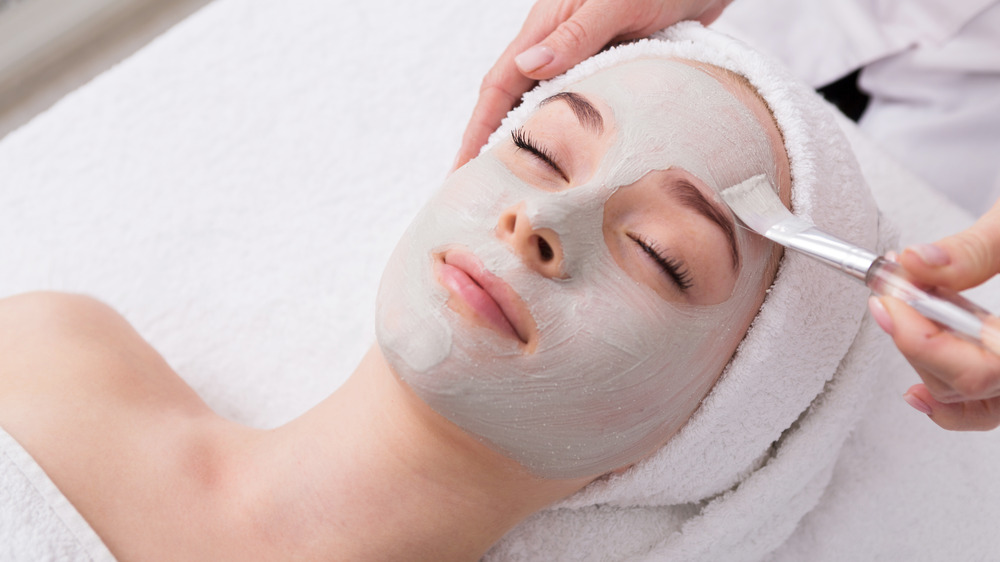 Shutterstock
Before you use an Aztec clay mask, you first need to know a few things. Per Byrdie, you can choose to either add water or apple cider vinegar to mix your mask. Other reviewers believe apple cider vinegar is your best bet, Brydie reports. But, be careful — mixing the two ingredients can be quite a mess, so it's best to mix them in a sandwich bag to prevent a spill, the outlet notes.
BuzzFeed recommends buying a mini rubber spatula to stir and apply the mask on your face. The mask is thick, so stirring the mask with a spatula can make it smoother and easier to apply, per BuzzFeed. Plus, applying the clay mask with a spatula keeps your hands clay-free! You must use a rubber spatula instead of a metal one because metal will negatively react with the clay and decrease the effectiveness of the mask.
Once you have all of your necessary tools, you can go ahead and apply the mask. The mask is easy to wash off, but one important thing to note is that it can clog your sink drain. BuzzFeed suggests using "a fine mesh screen or cloth to catch the solid clay pieces as you wash it off, and then dump it in the trash." Or, you can wipe it off and toss it, either in the garbage or "into your garden so it can act as a fertilizer."