Does The Headspace App Really Improve Your Mental Health?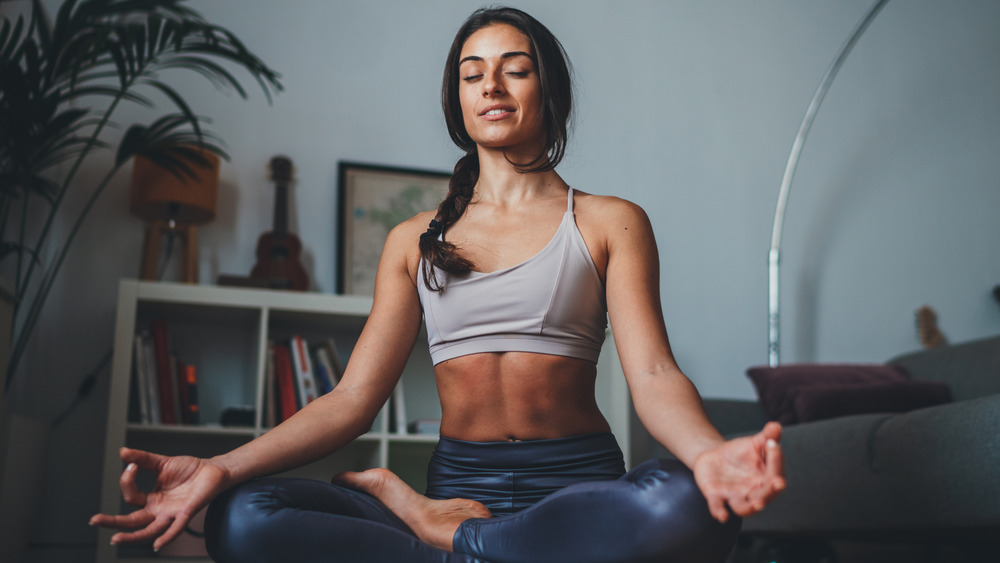 Shutterstock
When the pandemic hit, hundreds of lost, confused, and frustrated individuals decided to transform a negative situation into a positive one by tuning into their inner self via mindfulness and meditation. "Mindfulness is really important in times like this," Auguste H. Fortin VI, MD, MPH, tells Yale Medicine. "It's not just the kind of grief you feel when a loved one dies — it's grief created by so much uncertainty. We liked the way things were."
Though mindfulness practices vary from person to person, a number of people gravitated to the mobile approach and downloaded one (or more) "mindfulness apps" to help them cope with the unrelenting feeling that life as it once was, was gone forever (via Tech Crunch). According to App Annie (a mobile insights and analytics platform), downloads for mindfulness apps reached 750,000 during the week of March 29, 2020 — a 25 percent increase from the weekly average in January and February (via The Washington Post).
Headspace is a hot commodity, but experts say there's more research to be done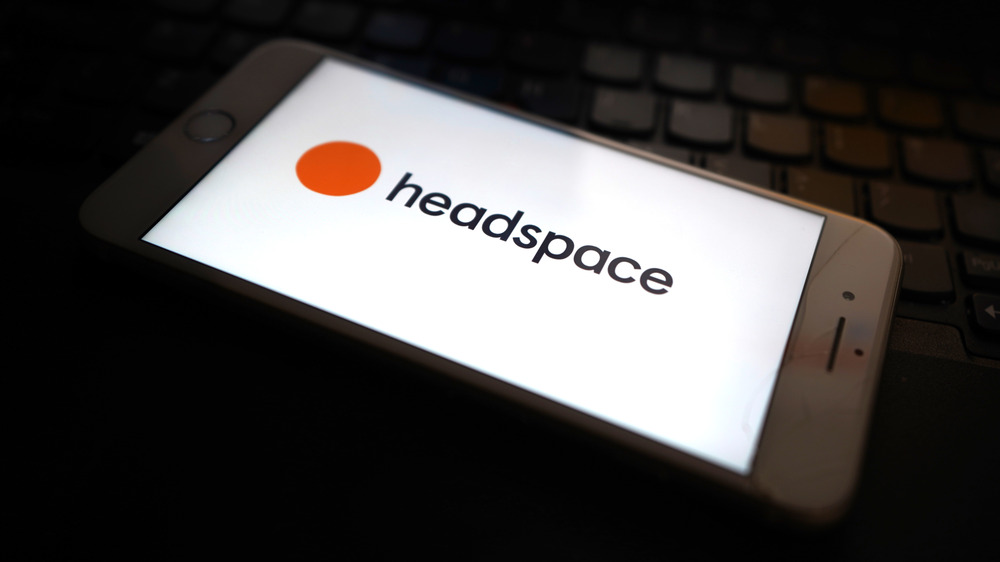 Getty Images/Getty Images
While each app uses its own secret recipe for mindfulness, Headspace was among the first apps to offer free memberships to front-line healthcare professionals and first responders (via Forbes). The company then went one step further and expanded its free access to the unemployed, and offered a brand-new collection of free-to-read content for New York residents (via Tech Crunch). With $140 million in funding (via Advisory Board) and a brand-new partnership with Whole Foods (via Marketing Brew), it's hard not to wonder: Does this app really work?
According to the company's chief strategy and science officer, Megan Jones Bell, there are more than a few peer-reviewed studies (25 to be exact) that show Headspace is efficient at improving focus and happiness, while reducing users' stress levels (via SpringerLink). What's more? According to a literature review conducted by researchers at the University of Washington School of Medicine and Seattle Children's Research Institute, there are more peer-reviewed studies dedicated to Headspace's efficiency than another other mindfulness app (via PubMed). Experts also commend the company for saving users' data to improve the app's efficiency (via Advisory Board).
Even so, experts warn that the studies were conducted on small groups of patients who were not receiving mental health treatment of any kind, which, according to Stat, may suggest that the app provides a placebo effect rather than actual help. What does this mean? Headspace may help users reduce their stress levels, but the app should not be used as a replacement for therapy or anxiety treatment.