Dr. Fauci Names The Moment Donald Trump Shocked Him The Most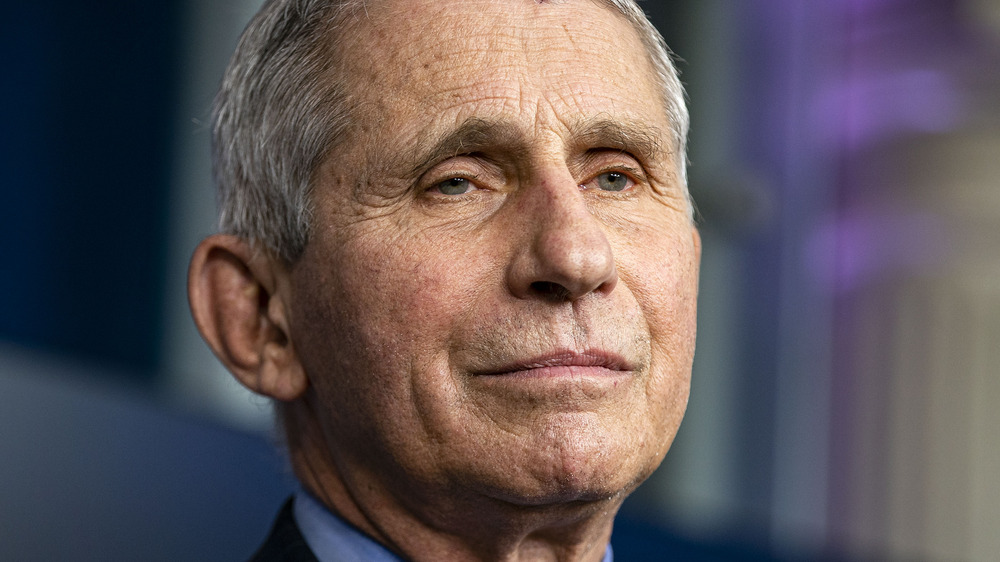 Bloomberg/Getty Images
Dr. Anthony Fauci has revealed the moment former President Donald Trump shocked him the most. Speaking during a recent CNN special, Fauci, one of the nation's leading infectious disease experts, admitted he was taken aback by some of Trump's decisions in the early weeks of the coronavirus pandemic, particularly when the former President voiced support of protests and movements which directly conflicted with the effort to suppress Covid-19 in the United States. 
"The thing that hit me like a punch to the chest was then all of a sudden he got up and says 'liberate Virginia, liberate Michigan,' and I said to myself, 'oh my goodness, what is going on here.'" He continued, "It shocked me because it was such a jolt to what we were trying to do." 
As HuffPost reports, many of Trump's controversial comments relating to the pandemic are thought to have played into the hands of anti-mask, anti-vaccine and anti-lockdown supporters. Evidence of this was seen in April 2020, when a group of armed protesters stormed the Michigan Capitol building, and later in the year when a right-wing Michigan militia was accused of plotting the murder of Democrat Governor Gretchen Whitmer. 
Dr. Fauci has become a target of Trump supporters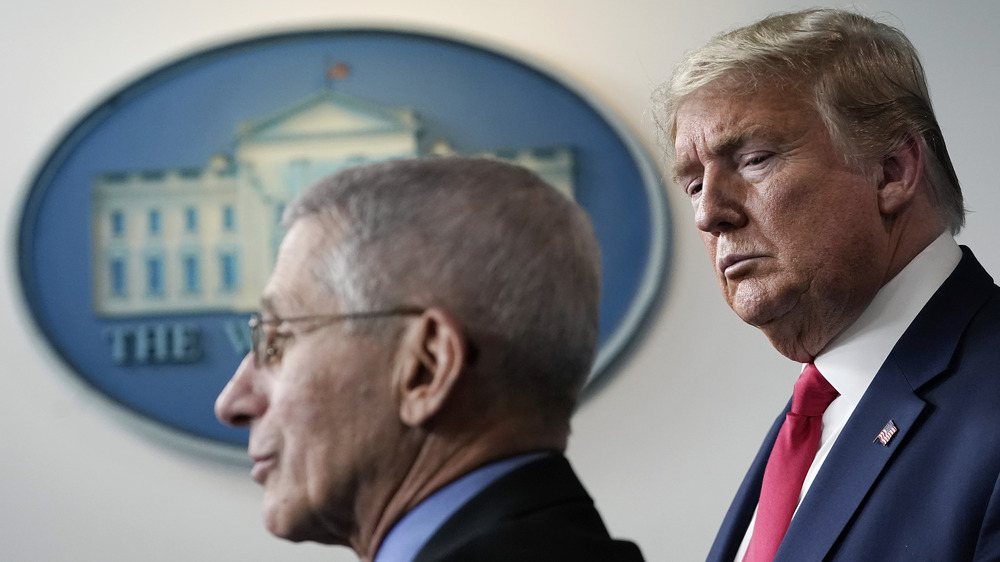 Drew Angerer/Getty Images
During an interview with The Telegraph earlier this year, Fauci, the director of the National Institute of Allergy and Infectious Disease, shared details of his complex relationship with the former president. Speaking to the publication, he recalled how Trump would publicly undermine his expertise. 
"When it became clear that in order to maintain my integrity and to get the right message [across] I had to publicly disagree with him, he did things – or allowed things to happen – that were terrible." He continued, "Like he allowed Peter Navarro [Mr Trump's trade adviser] to write an editorial in USA Today saying that almost everything I've ever said was wrong."
As the Independent reports, Dr. Fauci also revealed that his strained relationship with the twice-impeached former president has made him a target of Trump's more extreme followers. "To this day I have to have armed federal agents guarding me all the time," he explained.