Gwyneth Paltrow's Gift For Kim Kardashian Is Raising Eyebrows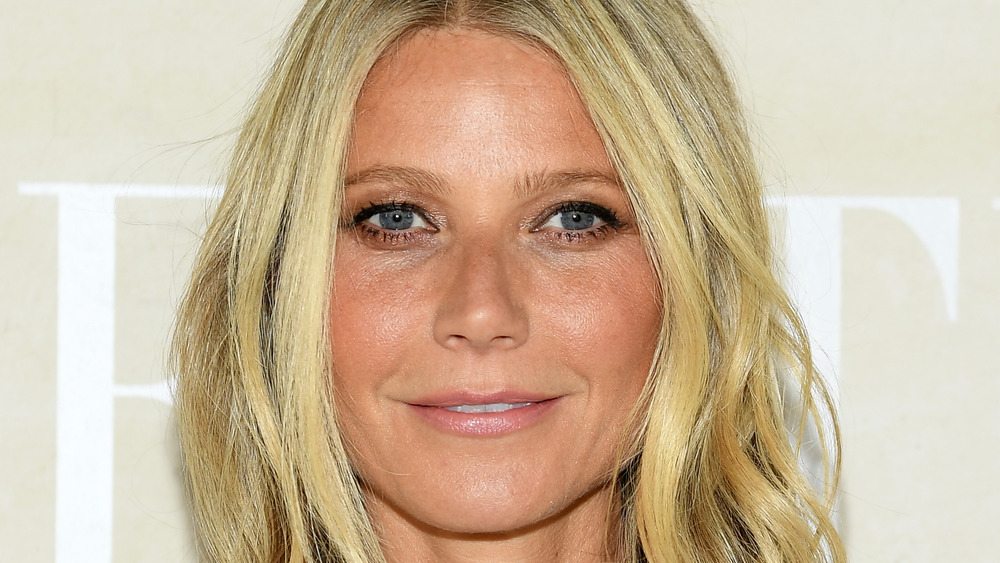 Pascal Le Segretain/Getty Images
Kim Kardashian is a single woman once again, and she's not afraid to announce it to the world. Back in February 2021, the Keeping Up With the Kardashians star filed for divorce from husband Kanye West after nearly seven years of marriage (via TMZ), and ever since then, the aspiring lawyer has been living her best life! From girls' game nights to SKIMS collection promotions on her social media pages, it's clear that another divorce isn't going to slow Kim K. down.
And since it seems like Kim Kardashian is truly prioritizing herself, her family, friends, and her work rather than focusing on getting back into the dating game, it shouldn't come as a surprise that other A-list celebs are reaching out to the reality star to help make her transition out of married life go as smoothly as possible. Gwyneth Paltrow, who founded the (sometimes controversial) lifestyle company Goop in 2008, happens to be one of those fellow celebs, and the gift that the 48-year-old Shallow Hal actress gave to Kim Kardashian over the weekend is causing social media users to straight-up lose their minds.
Gwyneth Paltrow gave Kim Kardashian a totally NSFW gift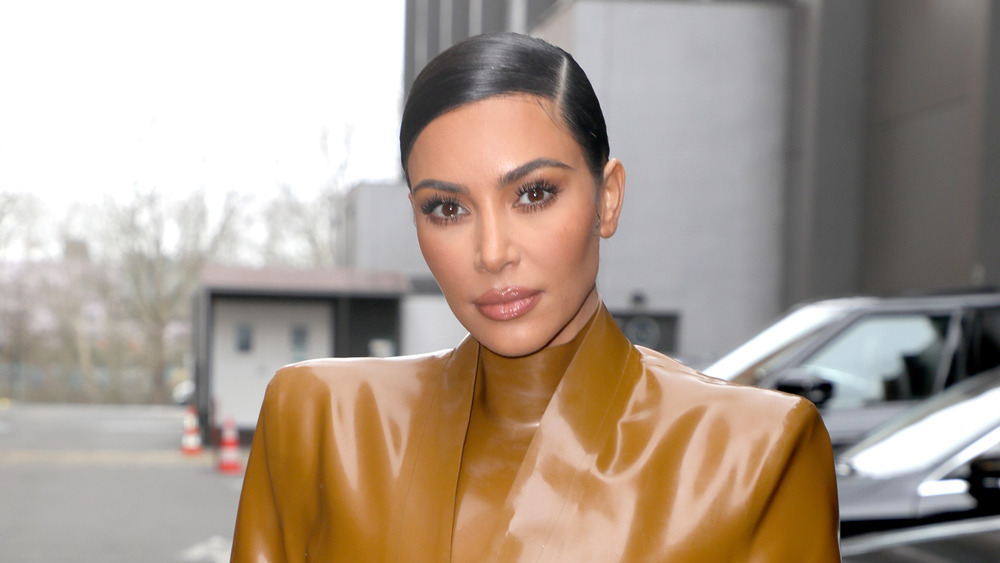 Pierre Suu/Getty Images
Kim Kardashian took to her Instagram Story to reveal that Gwyneth Paltrow had sent her a package consisting of Goop's double-sided vibrator, some "sex gel," and a candle that reads, "This Smells Like Kim's Orgasm." The candle is a play off of Paltrow's original, much talked about candle scent, "This Smells Like My Vagina," which is sold on her website for $75. "I've never been more excited honestly ... for the candle," Kardashian said of the gift (via Page Six), adding, "Thank you Gwyneth, I love you. Thanks Goop."
While many social media users responded to the news with eye-rolling gifs, others had some choice words about Kim's NSFW gift package. "Weird," one Twitter user wrote, while another tweeted, "Dumb as s***." However, not everyone thought Kim K.'s orgasm candle and vibrator were a cringe-worthy addition to her bedroom, as one Twitter user simply wrote, "Hot."
The origins of Gwyneth Paltrow's infamous candle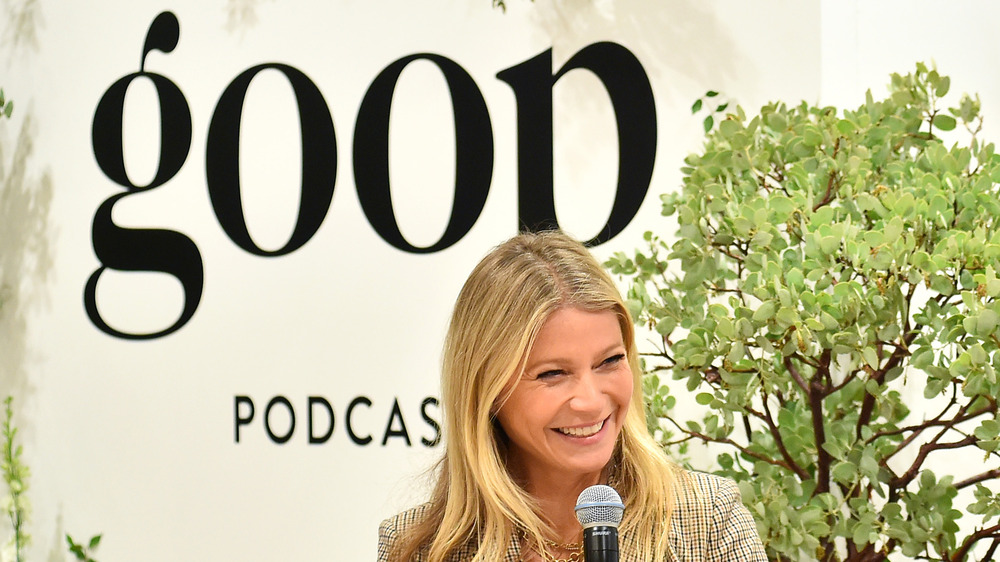 Stefanie Keenan/Getty Images
During an appearance on Jimmy Kimmel Live! in February 2020, Gwyneth Paltrow told the late night talk show host that "it started as a funny joke" (via YouTube) between her and her close friend, Douglas Little. "So Douglas Little, who is the owner of Heretic Perfume, we're very close friends and we've worked together a lot. He does all of our fragrances for us, and one day we were smelling different fragrances and I was joking around and I smelled something and I said ..." — gesturing to the candle — "... as a joke. But then I was like, 'Wouldn't that be cool if somebody actually had the guts to do that?' What a punk rock feminist statement to have that on your table. And then he made it," she said. "I thought he just made me one, as a joke, but then the next thing I knew, it was on my website."
The surprising thing about Gwyneth Paltrow's infamous Goop candle is that it doesn't actually smell like her lady parts. "Well, it's not really supposed to smell like a vagina," she admitted. "You know, I think a lot of women have grown up with a certain degree of shame or embarrassment around this part. So we're kind of like, 'Yo!'"