The Truth About Mama June's Health Crisis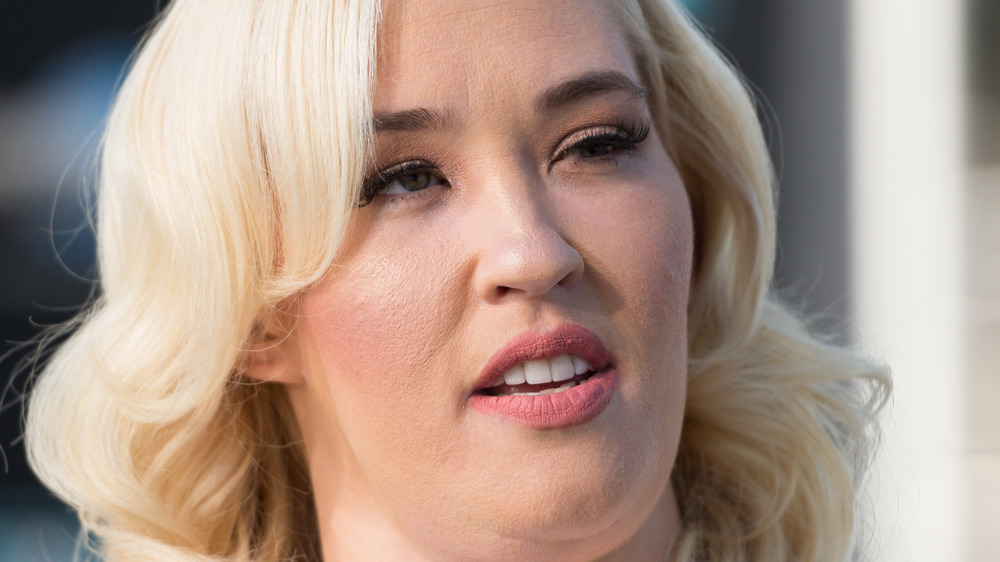 Noel Vasquez/Getty Images
"Mama" June Shannon has had enough drama in her life to qualify for a Lifetime biopic. The brassy reality star was first introduced to audiences as the proud mom of a memorable child pageant star in Toddlers and Tiaras, then as the matriarch of her quirky family on Here Comes Honey Boo Boo. Her successful weight-loss surgery was the basis for the next spinoff, Mama June: From Not to Hot. Then June's life took a tailspin when she got involved with a new man, developed a million-dollar drug habit that led to her arrest and a stint in rehab, and turned over custody of youngest daughter "Honey Boo Boo" Alana Thompson to her older sister Lauryn Eferd. 
Now Shannon is back in front of the cameras in her new TLC series, Mama June: Road to Redemption. The show is following her journey through sobriety and her efforts to reconcile with the family she betrayed through her addiction. But it seems there's a new – and even more serious – complication in her life. On the most recent episode (as recounted by In Touch Weekly), June came to visit her sister Jo, nicknamed "Doe Doe." Noting that some video clips show June using a walker for support, Doe Doe asked, "So is it because of the drugs?"
Shannon revealed that at a recent doctor's appointment, she was diagnosed with lymphedema and lipedema. The conditions are so advanced, she added, "that if I don't get taken care of, I will die within six months."
Mama June's obesity may have brought on her conditions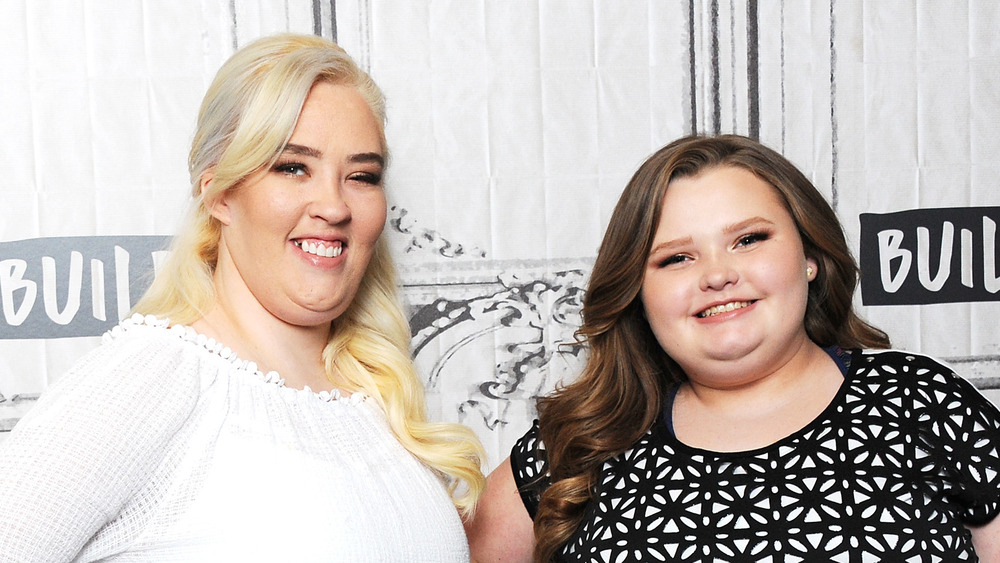 Desiree Navarro/Getty Images
According to the Mayo Clinic, lymphedema is a condition in which the lymph vessels become unable to carry lymphatic fluid waste out of the lymph nodes. This leads to excessive swelling in the extremities. The condition is a common side effect of surgery, and infection, among other things, and obesity can increase the risk. Per WebMD, lipedema is a separate condition in which excess fat builds up in the lower body, causing it to become much larger than the upper half. Left untreated, lipedema can lead to lymphedema as the fat cells migrate to the lymph nodes. 
Contrary to Mama June's statement, lymphedema in itself isn't fatal, although it is incurable and can be disabling. However, it does make patients more susceptible to infections that can be life-threatening, and in rare cases it can cause a deadly soft-tissue cancer called lyphangiosarcoma (via the Cleveland Clinic). Treatment for lymphedema and lipedema includes eating a healthy diet, wearing compression garments, staying active, and elevating the legs when resting. Lymphedema patients also have to be extra careful not to cut themselves, since even a small wound can become seriously infected.
Following the episode's airing, June tweeted that before she learned the truth, she was misdiagnosed for years with cellulitis, a bacterial leg infection that can be chronic. "u have to find [the] right doc," she advised. 
It seems June Shannon's road back to health may be as long and difficult as her road to reconciliation with her daughters. Viewers will be tuning in to see where both roads lead.