What To Expect In Between Your COVID-19 Vaccine Shots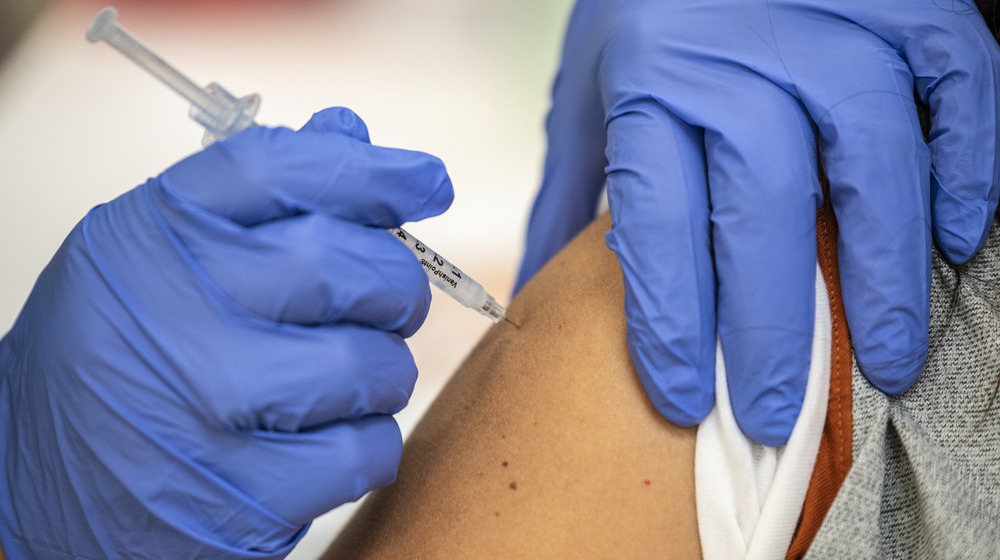 Sergio Flores/Getty Images
With the country on track to distributing 200 million doses of vaccine (via U.S. News & World Report), it's easy to forget that the COVID-19 shots were actually approved for emergency use, and because of this, there are still a number of things scientists don't know about them.
Doctors are clear about the fact that once you are vaccinated, you cut the chance of getting very sick with COVID-19. But what scientists are unsure of is whether the vaccine keeps you from getting those around you ill, particularly if you happen to be carrying it asymptomatically (via CNBC). Because of this, medical practitioners are warning those of us who have been vaccinated against letting our guard down — particularly since we can see the end of this public health crisis.
Most of the vaccines found in America today are mRNA shots which require two doses. This type of vaccine contains bits of the coronavirus that cause COVID, along with instructions for our cells on how to protect itself from the virus. It is expected that once our cells receive these instructions, they will remember how to fight the virus in the future. And while you get some level of protection after the first shot, you are not considered to be fully vaccinated until two weeks after you get the second shot (via the CDC).
Don't abandon mask wearing and social distancing after the first shot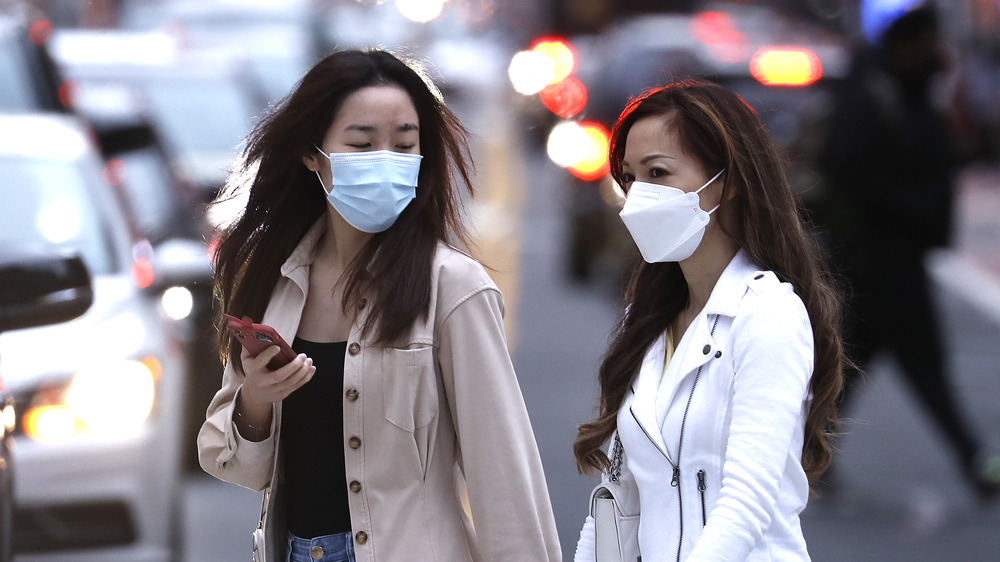 John Lamparski/Getty Images
Because of this uncertainty, the CDC warns that now would not be the time to abandon any of the measures you used to keep yourself safe from the coronavirus. This means you still need to keep wearing a mask, you still need to wash your hands, and you still need to practice social distancing (via CDC). As Dr. Kavita Patel, a former health official with the Obama administration who is fully vaccinated put it bluntly, "I'm still doing all those things we've been talking about — that we are pretty fatigued from doing — [but] until we have more data that I can't give [the virus] to somebody who has not been vaccinated" (via CNBC). 
This is particularly important since, after your first shot, your body is still at an in-between period. And even though the first shot might have felt like hell, it's important to go back for the second shot because, as Dr. Carlos Malvestutto of Ohio State University's Wexner Medical Center explained, "The first dose primes the immune system while the second dose induces a vigorous immune response and production of antibodies."
CDC Director Walensky: We do not have the luxury of inaction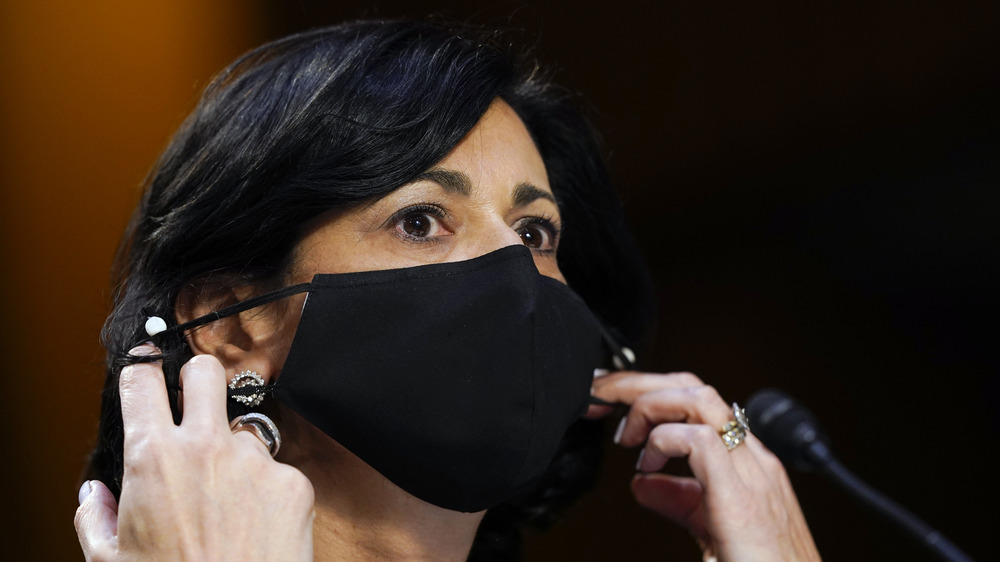 Pool/Getty Images
"We are still learning if those who have been vaccinated may still pose a risk for transmission," Dr. Brian Castrucci, of the non-profit de Beaumont Foundation, recently told Health Digest. "So if you are around folks who are older or chronically ill who have not been vaccinated, please wear a mask and stay at least six feet apart."
It's important to remember that while there is light at the end of the tunnel, by no means are any of us out of the woods yet. After weeks of seeing a steady decline in the number of coronavirus cases, the drop plateaued, and it is now being followed by the increase in the case numbers that public health experts had been warning us about (via The New York Times). CDC Director Rochelle Walensky did not mince words when she explained what that slight increase could mean. "When we see that uptick in cases, what we have seen before is that things really have a tendency to surge, and surge big," she said (via The Hill).
"We have so much to look forward to, so much promise and potential of where we are, and so much reason for hope. But right now I'm scared. We do not have the luxury of inaction," she stressed.