The Truth About Unisex Fragrances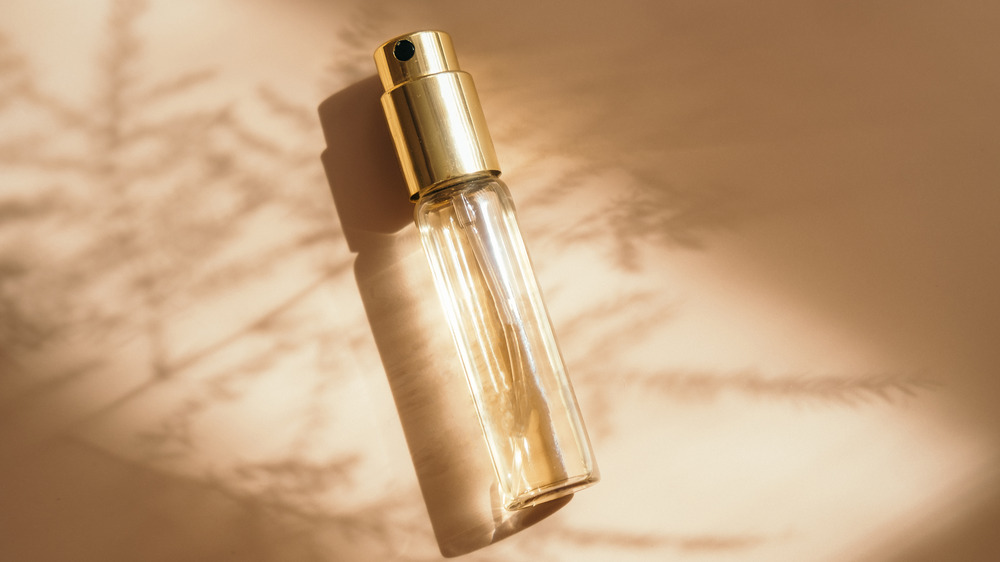 Shutterstock
If you're on the hunt for a new perfume to add to your bathroom counter, a unisex fragrance might be just what you need. While all perfumes can arguably be used by any gender, many still have a classic interpretation of perfume as being candy-sweet for women, and musk-tinged for men. If that's never been your thing, unisex perfumes put a gender-neutral spin on our traditional interpretation of all things fragrance, ditching norms for fresh, clean spritzes that are perfect for spring.
Although some have challenged the idea of non-binary fragrances, truly, they have been around longer than most people know. In fact, they served as a precursor to our modern day feminine, floral Miss Dior, or woodsy, earthy Chanel Bleu. As acclaimed perfumer Jan Vilhelm told Elle, "we're living in a world today that is increasingly non-binary and gender-fluid... we're going back to the origins of the perfume — initially perfume was gender-free."
As Atlas Obscura explains, even Cleopatra herself used a special-made perfume consisting of myrrh, cardamom, green olive oil, and cinnamon for a "strong, spicy... musk" smell that could be seen as masculine today. According to Vilhem, "we are going beyond gender and instead we are discussing the scents that fit each individual," with many unisex fragrances featuring scent notes that change depending on your body's chemistry (via Beauty Haven). Making for a specialized fragrance just for you, men and women alike can share these perfumes without ever risking smelling the same.
Everything you need to know about unisex perfumes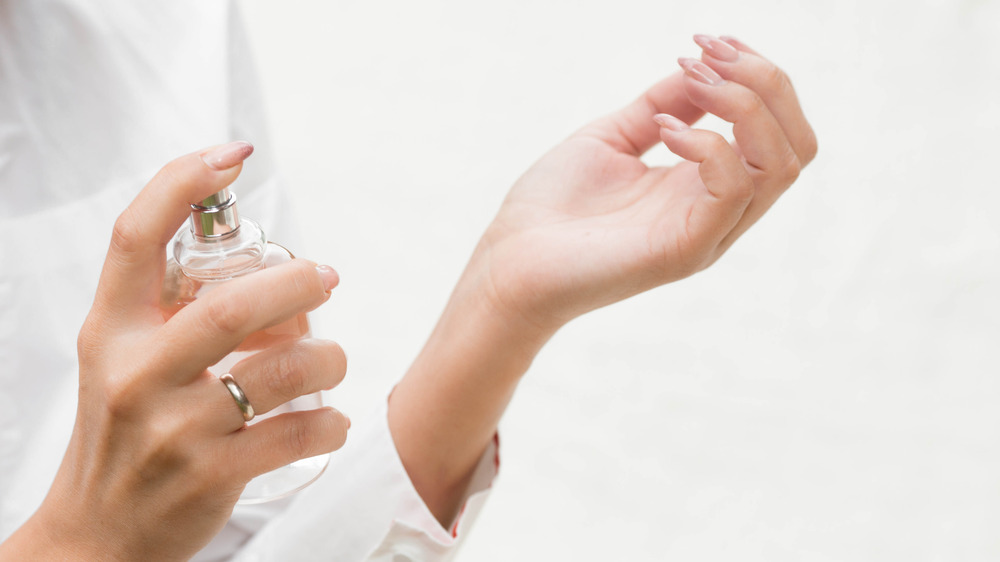 Shutterstock
Many women love their partner's rich, woodsy colognes, while several men are drawn to fresher notes. As Vilhem explained to Elle, perfumes are inspired by a "moment, memory, place, and what it represents in terms of smell," not whether it will fit best for a man or woman. Unisex fragrances typically use gender-neutral notes like fruits and woods — as perfumer Mariya Nurislamova told Byrdie, they are often "defined by clean notes" with "citrus or aquatic elements thrown into play." That being said, unisex fragrances are becoming bolder, venturing more and more into the extremes of the feminine and masculine.
Superstar perfumer Francis Kurkdjian told The Zoe Report that "the perfumer's palette is the same whether you create a female, male, or unisex fragrance," but Atelier Cologne president Gerard Camme told the outlet that unisex perfumes "usually have notes of musk or ambroxan," which are typically calming and comforting. With more perfumers gravitating to this style, and traditional houses like Chanel even adding a unisex line to their portfolio (via Harper's Bazaar), it's no wonder the idea is getting more and more traction.
Whether you prefer to opt for bubbly, feminine tuberose, a deep cedarwood, or a scent that's right in between, unisex fragrances are giving scent-wearers more options than ever before. And even if you still feel iffy about sharing a perfume with your S.O., the extra counter space is pretty nice, too.