The Heartbreaking Death Of Russell Crowe's Father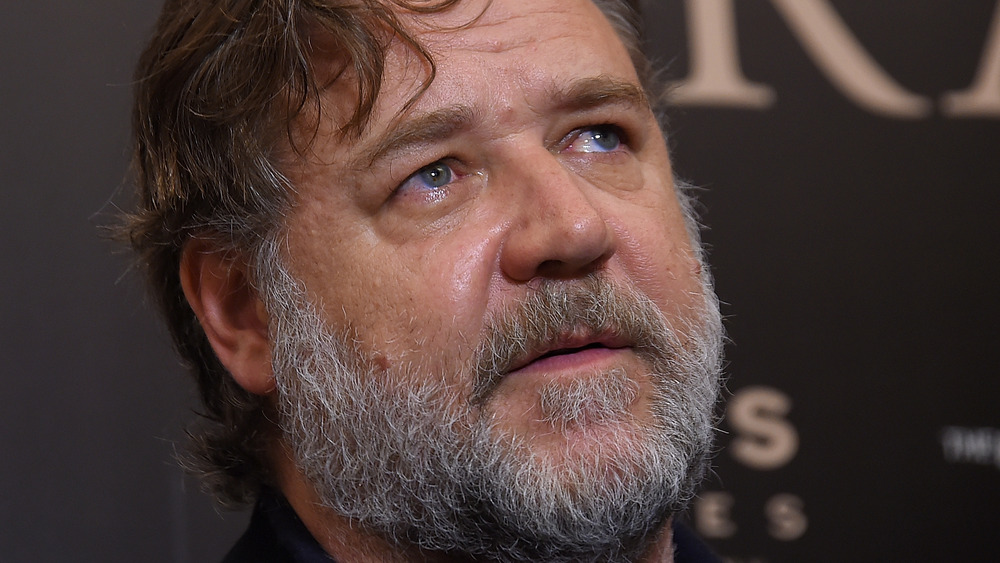 Michael Loccisano/Getty Images
John Alexander Crowe, father of actor, Russell Crowe, died today, March 30, at the age of 85, as reported by Page Six.
Russell Crowe, known for his roles in films such as Robin Hood, Les Misérables, A Beautiful Mind, Zack Snyder's Justice League, and Gladiator (via IMDb), shared the news on his Twitter account. "I arrived back in the bush last night. Today, although the sun is shining and the torrential rain has abated, this date will forever be tinged with sadness. My dear old man, my beautiful dad, the most gentle of men, has passed away."
He continued, sharing with friends and followers, "I'm posting this because I know there are people all over the world who's [sic] heart he touched and who's [sic] ribs he tickled with his sparkly eyes and his cheeky attitude to everyone, and everything, and this is probably as efficient a method as any to pass on the news.."
Russell Crowe's father worked as a caterer on movie sets
Russell Ira Crowe was born to Jocelyn Yvonne (Wemyss) and John Alexander Crowe in Wellington, New Zealand, and both of his parents worked craft services on movie sets. Additionally, his maternal grandfather was a cinematographer. When Crowe was a young boy, he and his family moved to Australia, where he started acting on a local TV show. He went on to appear in movies like Romper Stomper, which helped him become more known in Australia, and The Sum of Us, which helped him become more known in America, according to information from AMC Theatres.
Crowe's father was born in Christchurch, New Zealand, on March 13, 1936. He passed away on March 30, 2021, in Coffs Harbour, New South Wales. This, according to another one of Crowe's tweets, had been John Crowe's "home for the last 25 years".
Page Six also reported that the father and son, who were obviously close, had spent the better part of a year quarantining together during the COVID-19 pandemic.