The Truth About Nina Dobrev's Skincare Routine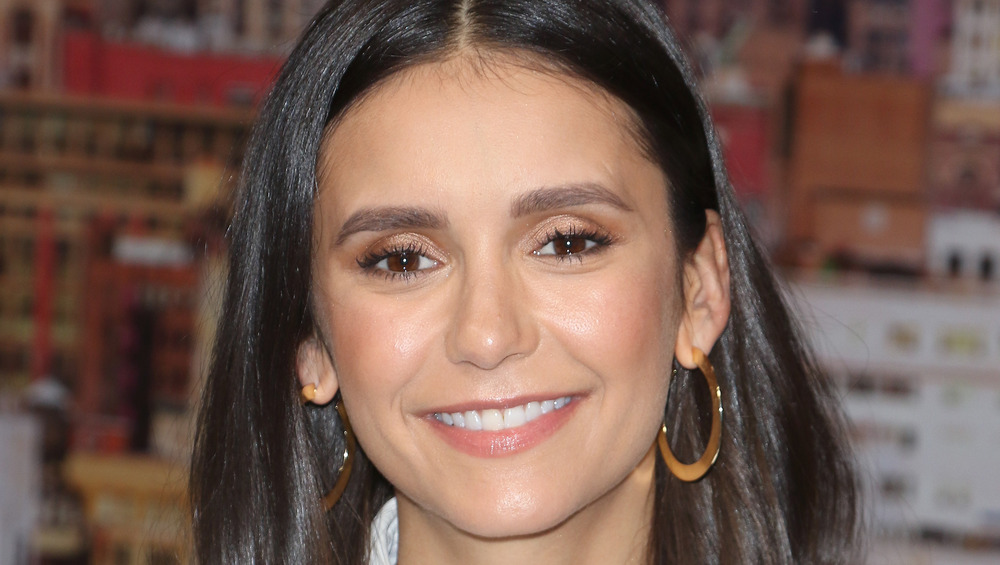 Jim Spellman/Getty Images
Achieving flawlessly clear skin can be really hard. You've listened to skincare experts on social media, changed your routine just about a dozen times, invested hundreds of dollars into high-end products, and yet, you're still suffering from adult acne. Yeah, it sucks. But, you're not alone. Some of your favorite celebrities suffer from adult acne as well.
In fact, actress Nina Dobrev wants you to know that she's had acne, per Allure. "I get pimples just like every other Joe Schmoe," she said to the outlet.
Not only does she struggle with having clear skin, but she's also made big mistakes in her skincare routine, according to The Cut. "I think the older I get, the more important it becomes [to take care of my skin]," she said in an interview. "When I was younger, I'd always just fall asleep in my makeup and it wouldn't really have an effect, but nowadays, because of some maturity, knowledge and growth, it's changed."
Similar to other celebrities, Nina Dobrev's skincare routine is pretty basic: cleanser, serum, eye cream, moisturizer, sunscreen, face massage, and eye patches, per The Skincare Edit. However, she says her secret to getting clear and smooth skin is not the routine, but the products she's using: the line by Dr. Barbara Sturm.
Nina Dobrev's skincare routine includes a mix of products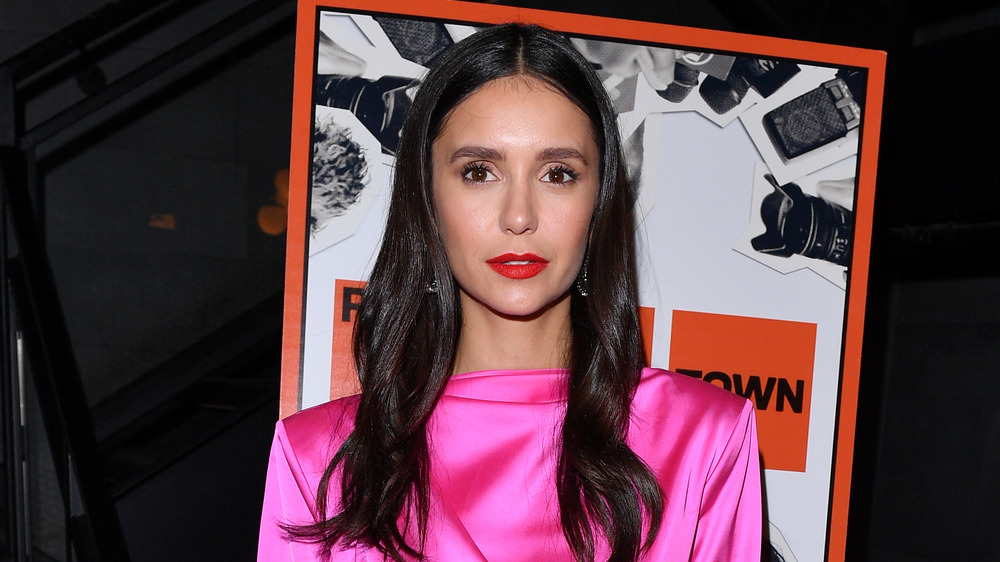 George Pimentel/Getty Images
According to The Skincare Edit, Nina Dobrev uses Dr. Barbara Sturm's cleanser, serum, and cleanser, noting how the brand's products work really on her skin. "All of her products are amazing, and I have honestly seen great results," she told the outlet. However, her favorite product, the one that clears her skin and smooths out any wrinkles, is Dr. Barbara Sturm's Glow Drops. "I've never gotten more compliments on my skin since I started using that," she said to The Skincare Edit. "These are my secret sauce."
If Dr. Barbara Sturm's products are not available at your local drugstore or honestly too expensive, don't fret! You can still copy Dobrev's skincare routine as she also uses some drugstore products. The Skincare Edit revealed that Dobrev uses Dior's travel-size eye cream, noting how the packaging is convenient for any flights and the formula keeps her undereyes free of dark circles. The outlet also revealed that Dobrev uses Tatcha Dewy Skin Cream and Chanel UV Essential SF 50 as her go-to skincare products.
Whether you indulge in Dobrev's skincare routine or not, having adult acne is normal. Celebrities like Nina Dobrev maintain their regimen and still have some flare-ups. So, the next time you wake up to a pimple, remember that it's perfectly normal, especially since even famous faces sometimes get them.