Archbishop Sets The Record Straight On Harry And Meghan's Real Wedding Date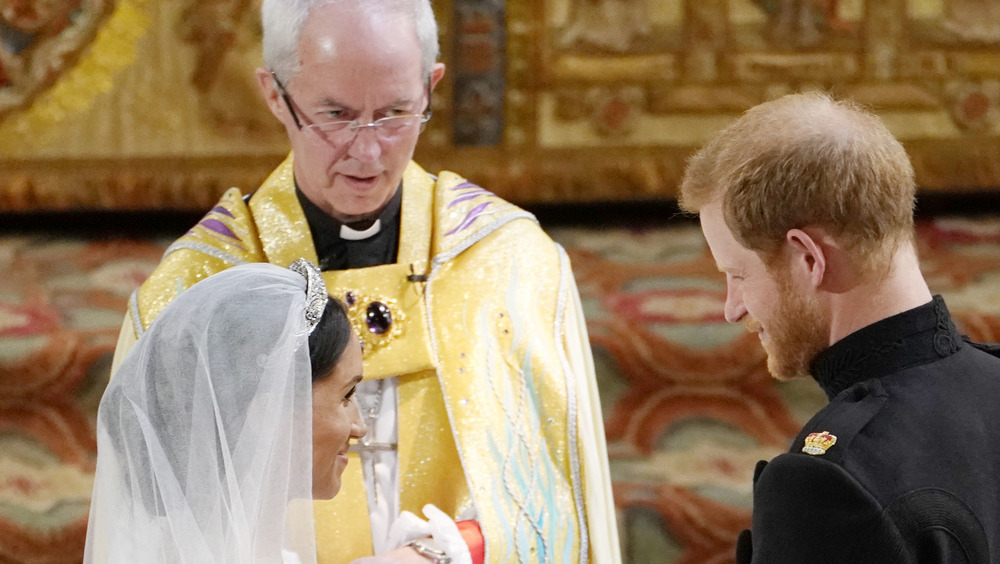 Wpa Pool/Getty Images
It was one of the bombshell claims Meghan Markle made during her interview with Oprah in early March — that she and Prince Harry had gotten married in secret, three days before their big day in St George's Chapel and televised around the world. "We called the Archbishop, and we just said, 'Look, this thing, this spectacle is for the world, but we want our union between us,'" Meghan said (via ITV). Rumors might have swirled and questions might have been raised about the legality of that wedding, but Archbishop of Canterbury Justin Welby had remained mum about the controversy ... until now. 
In an interview with Italian newspaper La Repubblica, Welby said, "The legal wedding was on the Saturday [May 19]. I signed the wedding certificate, which is a legal document, and I would have committed a serious criminal offense if I signed it knowing it was false" (via The Telegraph).
The Archbishop met Harry and Meghan in private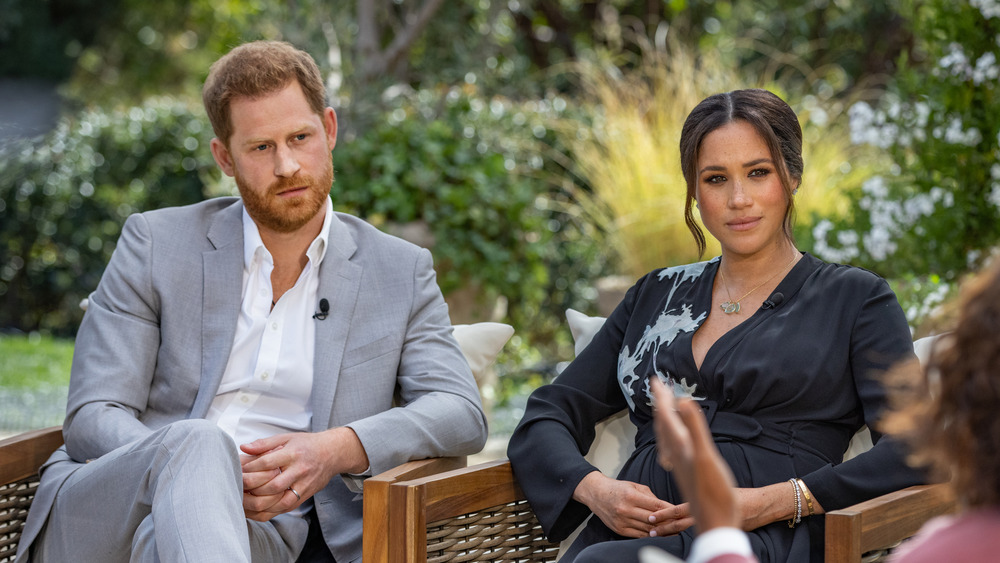 Handout/Getty Images
The Archbishop did have another reveal, though. He said he "had a number of private and pastoral meetings with the Duke and Duchess before the wedding." However, the details of all those chats would not be disclosed, because, as the Archbishop said, "If you talk to a priest, you expect them to keep that talk confidential. It doesn't matter who I'm talking to" (via The Telegraph).
This isn't the first time one of the claims Meghan Markle made during her interview later turned out to be questionable. She also told Oprah that she had wanted Archie to be a prince, but that "they were saying they didn't want him to be a prince or princess, not knowing what the gender would be, which would be different from protocol" (via Independent). 
However, according to the BBC, under a letter patent issued by King George V in 1917, the great-grandchildren of the monarch would not be named princes or princesses, unless the child was the "eldest son of the eldest son of the Prince of Wales." That meant that Prince William's oldest son, Prince George, was the only one automatically named a prince. According to the patent, Charlotte and Louis were not allowed to get the title of prince or princess either; however,  the queen changed that ruling in 2012, allowing all of Prince Williams' children to get their titles. In reporting the obscure ruling, the BBC said Harry and Meghan would have had to wait until Prince Charles became king. When that happened, their children would then become prince or princess. The 1917 letter patent is the same reason Princess Anne's children, Peter and Anne, have no titles.