Sarah Palin Opens Up About Her Strange COVID-19 Symptoms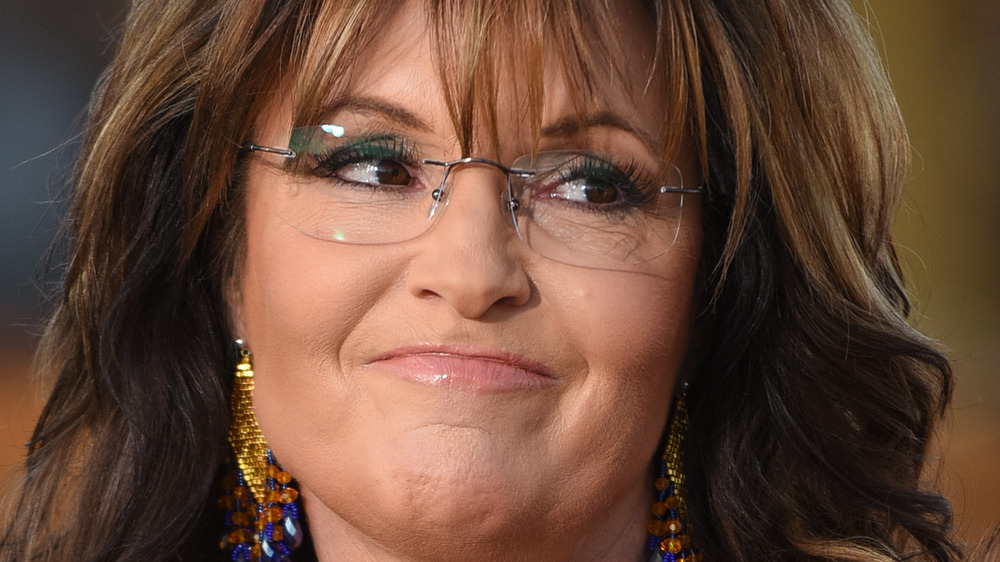 Noel Vasquez/Getty Images
Former governor of Alaska and vice presidential nominee Sarah Palin has opened up about her Covid-19 diagnosis. In a statement to People, Palin revealed she recently tested positive for coronavirus and is now encouraging others to take the pandemic seriously. 
In the statement, Palin explained she and several other members of her family had contracted the virus, including her young son Trig who is vulnerable to the potentially damaging effects of Covid-19. "As confident as I'd like to be about my own health, and despite my joking that I'm blessed to constantly breathe in the most sterile (frozen!) air, my case is perhaps one of those that proves anyone can catch this," she commented, adding that her daughter's loss of taste and smell was the first indication the virus had infiltrated their home. 
"One of my daughters awoke to having lost her sense of taste and smell [and] immediately had a positive COVID test, then was quarantined in isolation," she revealed. 
Sarah Palin wants people to use common sense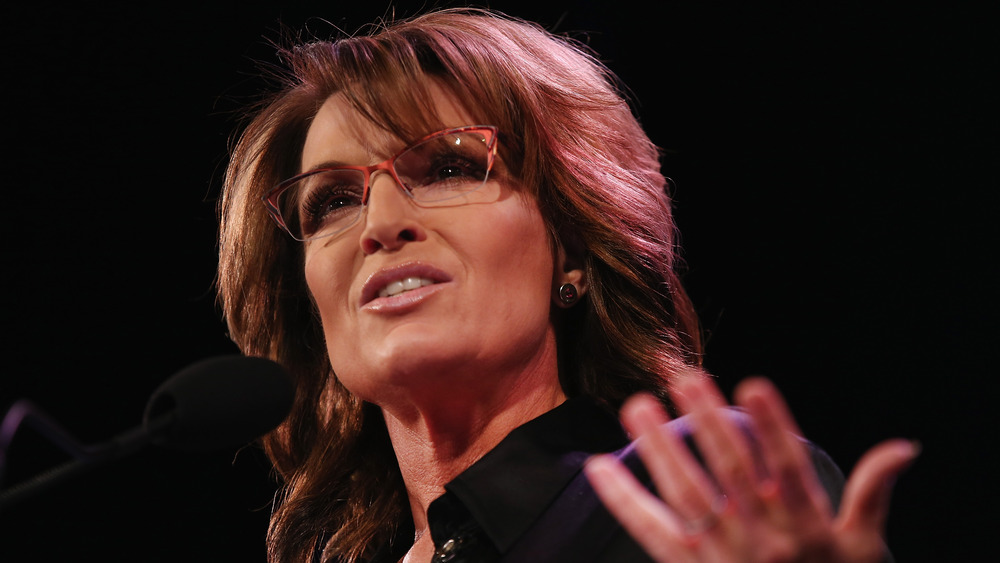 Scott Olson/Getty Images
Sarah Palin also explained how she later began observing symptoms in her 12-year-old son Trig, who she described as "the most enthusiastic mask-wearer." In the statement to People, the former politician went on to discuss her own "bizarre" Covid-19 symptoms, which included a slight fever, muscle aches, and a loss of taste and smell. "That day I finally tested positive — like millions of other Americans," she added. 
Wrapping up her statement, she advised people to "use common sense" and follow social distancing measures. "Through it all, I view wearing that cumbersome mask indoors in a crowd as not only allowing the newfound luxury of being incognito, but trust it's better than doing nothing to slow the spread," Palin concluded.
Despite being named the GOP's vice presidential nominee back in 2008 (via CNN), Palin's emphasis on the importance of stopping the spread of the virus doesn't necessarily reflect the opinions of fellow Republican voters. As discovered in a recent PBS poll, 41 percent of all Republicans, and almost half of all Republican men, have zero intention of getting a Covid-19 vaccine. So, let's hope Palin's recent comments will inspire others to take the pandemic and the efforts to suppress coronavirus a lot more seriously.