Why People Are Buying Fake COVID-19 Vaccine Cards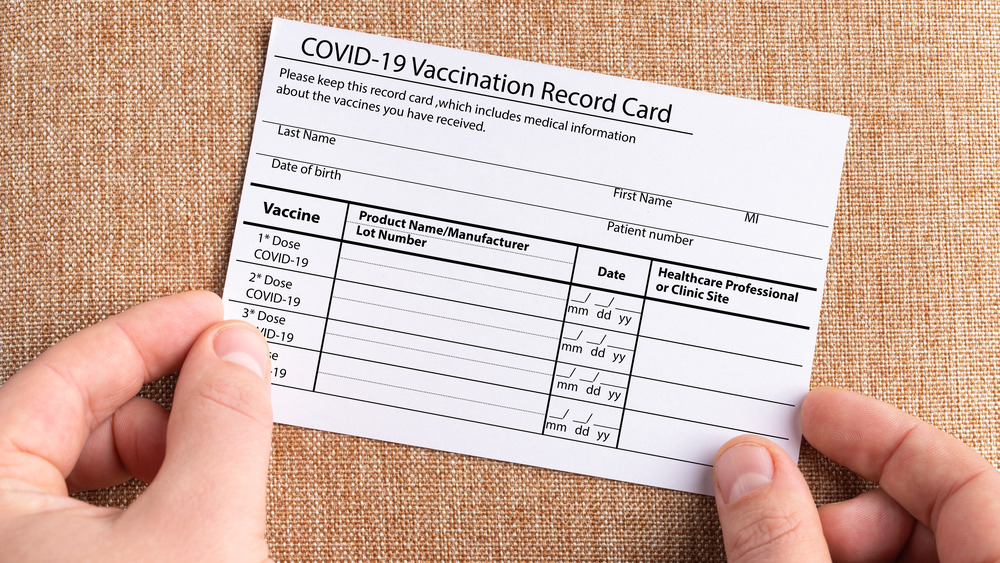 Shutterstock
Since the nation's COVID-19 vaccines started in December 2020, more than 147 million doses have been given (via NPR). And according to MarketWatch, some states are opening up vaccinations for all adults this week, which means more people may be getting a vaccination card. The Centers for Disease Control and Prevention created a three-by-four-inch paper card to serve as physical proof that a vaccination has been received.
"Knowing who has been vaccinated against COVID-19 is going to be crucial in the months to come, and it's going to be absolutely crucial for getting into events, traveling, maybe even getting into work," Dr. Arthur Caplan, director of NYU Langone's Division of Medical Ethics.
However, there are state and local authorities that are using their own versions of these cards, and there are fake cards out there, as well. "We don't have time to joke. Patient safety and public health are not a joke. Over 500,000 people dead is not a joke. Creating vaccine skepticism when this could end the pandemic is not a joke," said pharmacist Savannah Malm to Axios.
Fraudulent vaccination cards are being sold for up to $200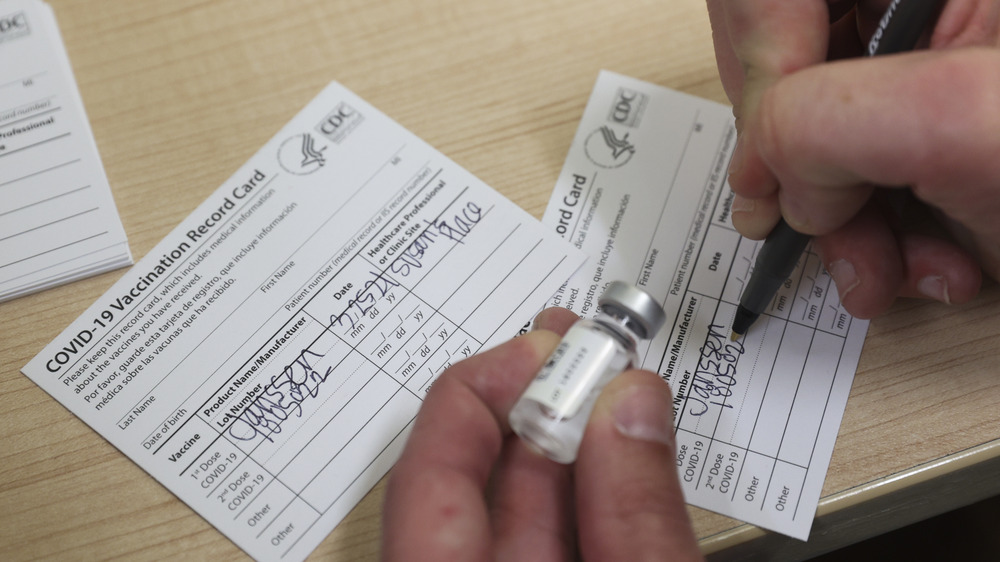 Bloomberg/Getty Images
Desert News reported that governments and businesses have been thinking about utilizing vaccine cards as a way to decrease restrictions that were put in place during the pandemic. This means that people such as those who are not sure about getting a vaccine, or who are tired of waiting for one, are turning to a fraudulent version of the card.
They have been found being sold for up to $200 on the darknet, as well as on sites like OfferUp, Craigslist, and eBay. "It seems that they're printed on very similar card stock (with) near identical font," Chad Anderson of Domaintools, which tracks cyber threats, told NBC 5.
When a vaccine and an actual card are both obtained, follow MarketWatch's advice: Make sure the information is accurate, ask where the vaccination record is being kept, photograph both sides of the card, and make a paper photocopy of the card, too.