The Stunning Transformation Of Debbie Reynolds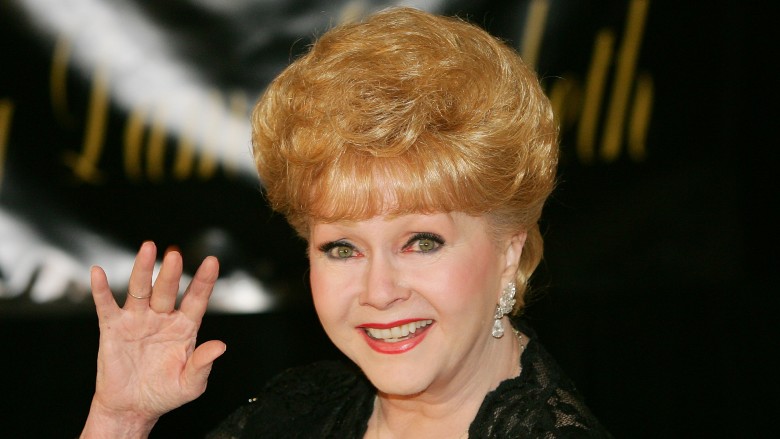 Getty Images
America has deeply mourned the loss of one of its sweethearts, Debbie Reynolds, just one day after her daughter, Carrie Fisher, passed away. While the younger generation is more familiar with Fisher because of her iconic role in the Star Wars saga, Reynolds was a big star who was well-loved by an entirely different generation. From her breakout role in Singin' in the Rain in 1952, to her 2015 memoir, she navigated the choppy waters of celebrity with grace and humor. Let's take an in-depth look at the stunning transformation of Debbie Reynolds.
Humble-but-happy beginnings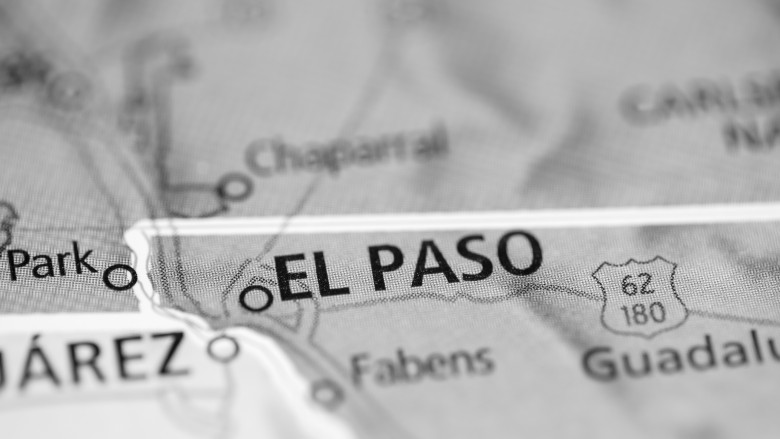 Shutterstock
Debbie Reynolds, born Mary Frances Reynolds, was born in El Paso, Texas on April 1, 1932. Her mother, Maxine, was a homemaker and her father, Raymond, worked for the railroad. Debbie was born during The Great Depression, and she remembers that they were poor, but always had what they needed. "We slept in the park before we had a house, and eventually we shared a home — my parents, my grandparents and five uncles, my family, all of us — on White Oaks Street by Magnolia Street near the railroad," Reynolds told the El Paso Times in a 2010 interview.
"Those were hard times, but I loved living there. I would walk on the tracks, hopping, skipping. I enjoyed the neighborhood, I enjoyed El Paso," she said. She felt lucky, but life in that time period was a struggle. When she was seven years old, her dad got transferred to California and the Reynolds family left El Paso for Burbank. Debbie, who was called Frannie as a child, didn't return to El Paso for a long time. In fact, other than her grandfather's funeral in the 1950's, the actress and singer didn't go back to her hometown until 2010, when she performed at the Plaza Classic Film Festival. Unfortunately, she never made it back again before her death.
A beauty pageant win leads to a film deal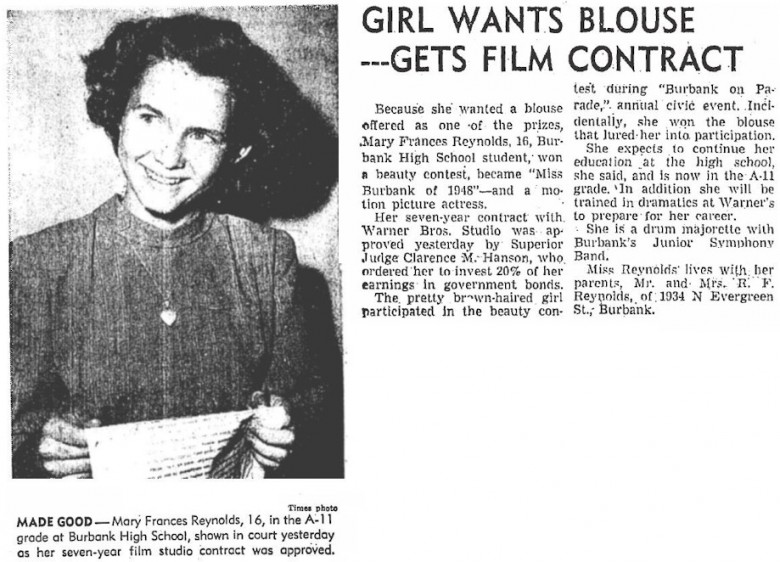 Los Angeles Times
The Burbank days were a little better. The Reynolds family lived in a 3-bedroom, 2-bathroom house on North Evergreen Street and "Frannie" wasn't overly popular with the boys at school, despite her good looks. In a Fresno Bee article from 1964, she said that she wore jeans all the time and didn't know how to dress. It was possibly this "flaw" that made her enter a contest that would ultimately launch a legendary career.
At 16, Reynolds entered The Miss Burbank beauty pageant in hopes of winning a blouse. She won the blouse, alright, but she also won the whole pageant and was named "Miss Burbank of 1948." Along with the title came a contract with Warner Bros. She attended high school on the MGM lot with Elizabeth Taylor and Roddy McDowall, and appeared in several movie musicals. This success, however, didn't come without some more heartache for the young star — for Reynolds, that came in the form of a jealous mother. In a 2011 Oprah interview with Carrie Fisher and Debbie Reynolds, Carrie goes so far as to call her grandmother "abusive."
Reynolds said that her mother wanted success like her's, and was tough on her. Reynolds persevered, until one day her hard work paid off: Louis Mayer, studio chief, took note of Reynolds' voice. She told People in a 2011 interview: "He said, 'You're going to star in a movie with Gene Kelly, Singin' in the Rain.' I said, 'I don't dance.' He said, 'You will.'" Reynolds practiced arduously for five months, until her feet bled. She learned to dance, the film was made, and the rest is history.
A star is born, and scandal erupts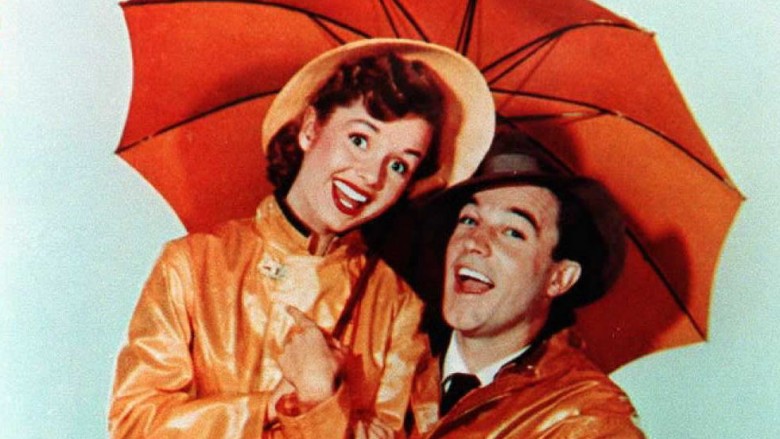 Getty Images
Singin' in the Rain was a hit, and Reynolds' star power increased dramatically. Years later, Roger Ebert would call it the best musical ever made, and he describes Reynolds by saying "Debbie Reynolds was still a teenager when she starred in the movie, and there is a light in her eyes to mirror the delight of her character..." After Singin' in the Rain, Reynolds went on to do five films between 1953 and 1954.
In 1955, she married famous crooner Eddie Fisher and they had two children together. Carrie was born in 1956 and Todd was born in 1958. Fisher and Reynolds were America's sweethearts, and were best friends with Elizabeth Taylor and Mike Todd. In fact, they were bridesmaid and best man at the Todds' wedding. Later on, Mike Todd died in a plane crash, and Fisher eventually left Reynolds for her best friend, Elizabeth Taylor.
Reynolds found herself starring in a role that she never wanted — the spurned wife of Eddie Fisher. It was a scandal. Reynolds said years later in an interview on Oprah that she was a little slow to figure it out, but she had to rely on God to get her through, because she had no idea how to deal with such a betrayal. In Carrie's 2010 one-woman show, she jokes that her father rushed to be by Elizabeth Taylor's side, and "slowly made his way around to her front." Reynolds was quick to joke about it in that same Oprah interview, but at the time, it was no laughing matter. The entire country sided with Reynolds as she was left to raise two children on her own.
Her career soared, while her marriages kept falling apart
Debbie Reynolds and Eddie Fisher divorced in 1959, and in 1960 Reynolds married an American shoe mogul named Harry Karl. Reynolds went on to be an Oscar-nominated actress for The Unsinkable Molly Brown (1964). She also made Goodbye Charlie the same year, The Singing Nun in 1966 and Divorce American Style in 1967. In the late sixties, she had her own sitcom for a short time (The Debbie Reynolds Show) and had a part in What's the Matter with Helen in 1971. She also voiced Charlotte in the animated film Charlotte's Web. But the appeal of TV and film waned for her, and she she started performing in Las Vegas and in a Broadway production of Irene (1973). She won a Tony for Irene, and starred in Debbie, a live musical revue at the Minskoff Theatre.
Unfortunately, all this time, Karl was gambling her money away. She filed for divorce in 1973 and was deeply in debt. But that didn't stop her. She kept on working and made more money. She then married Richard Hamlett, a real estate developer, in 1985. He was, as Bio reported, also a "source of significant financial turmoil" and they divorced in 1996. That same year, she came back to film in a starring role as the mother in Albert Brooks' Mother.
Debbie Reynolds knew how to "sur-thrive"
There's no doubt that Debbie loved the stage. Her first nightclub act premiered at the Riviera Hotel in Vegas in 1960, and she took that show on the road. She headlined in casinos in Atlantic City, Vegas, Tahoe and Reno, and she performed at the London Palladium. She took her stage act to every major city in America, and was on the road 42-44 weeks per year, only taking breaks for movies and TV appearances, well into her seventies. She even owned her own hotel in Vegas, the Debbie Reynolds Hotel & Casino, from 1993 to 1998. There was just no stopping the bright-eyed, charming star who seemed to thrive against all odds.
In fact, Carrie credited her mother with teaching her how to "sur-thrive." While the two had a rocky relationship for some years, they ended up very close.
Both mother and daughter fight mental illness together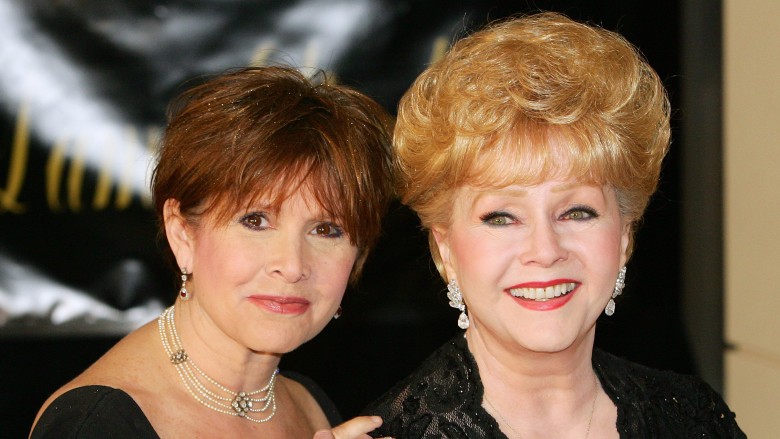 Getty Images
Carrie Fisher described her mother as an "immensely powerful woman" in an interview with NPR. She said that it was hard to share her mother with the public and that when she was around 20 years old, she stayed away from her because she didn't want to be "Debbie Reynolds' daughter." This was after the mental illness diagnosis that would follow Carrie her entire lifetime. Mother and daughter both discussed Carrie's bipolar condition in a 2010 New York Times article, and Reynolds firmly states that Carrie inherited the disease from her father, Eddie Fisher. In other interviews, Carrie corroborates that, and despite any friction in the mother-daughter relationship, it's clear that the two loved each other beyond measure.
Perhaps it was Carrie's budding illness, or Eddie's undiagnosed version, that inspired Debbie to get involved with The Thalians, a charitable organization focused on mental health issues. Reynolds helped form the organization, and was elected president in 1957. Her involvement with The Thalians continued for the rest of her life, and at the 88th annual Academy Awards, she was presented with the Jean Hersholt Humanitarian Award as well as a Screen Actors Guild Lifetime Achievement Award. For her part, Carrie was courageously outspoken about her mental health issues, and credits that courage to her mother.
Her dance studio is still iconic in LA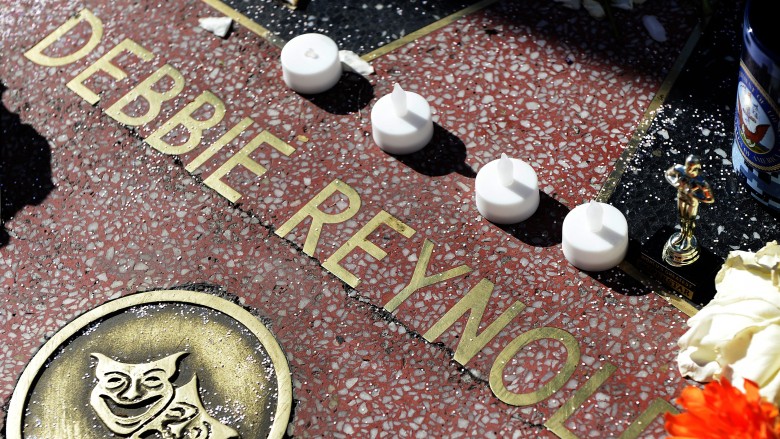 Getty Images
Debbie Reynolds never forgot those days of learning to dance and how it jumpstarted her career. In 1979, she opened the Debbie Reynolds Studio in North Hollywood (via Los Angeles Daily News). She wanted to create a place where dancers could rehearse with certain amenities that weren't available in most dance studios. Her studio offered dressing rooms, six studio spaces with pianos, a lounge area and free parking. Free parking in North Hollywood? The studio is still in operation today and has a scholarship program to encourage young dancers to take the next step in their careers.
Additionally, Debbie always wanted to start a Hollywood memorabilia museum with the items she purchased in MGM's 1970 auction. Her collection included tuxedos worn by the Rat Pack, Marilyn Monroe's dress from Some Like It Hot, the ruby slippers from The Wizard of Oz and more. Unfortunately, the Academy didn't agree with Debbie's idea, and she sold off most of her private collection in three auctions at her dance academy. She spoke to THR in 2014 and they reported, "there's one item that she's hanging on to — an original Maltese Falcon (another sold last year for $4 million). Says the thrice-married Reynolds, 'I'm keeping him. He's mine. It's one man that did not get away.'" We can only assume, with her razor wit and indelible spirit, that she didn't have too much heartburn over her "nightmare" marriages.
Her reconciliation with Liz Taylor was totally unexpected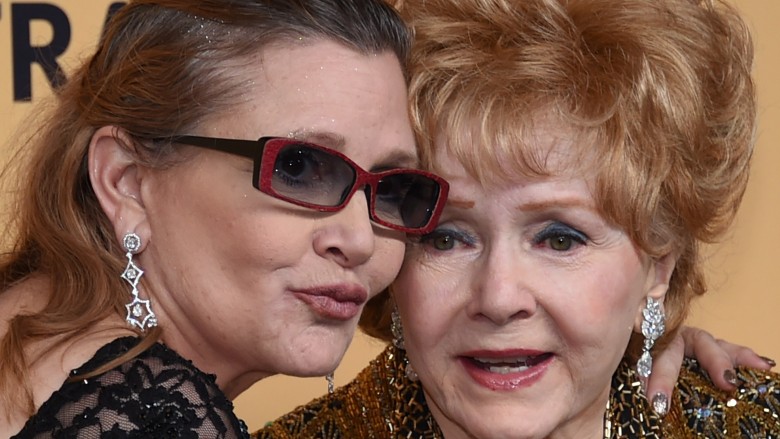 Getty Images
In her later years, Reynolds healed some old wounds and grew very close to her children. One relationship that America never thought would be repaired was Reynolds' friendship with Elizabeth Taylor. They did not speak for many years after Eddie Fisher walked out on Reynolds to chase Liz Taylor, but some time before Taylor's death in 2011, the two old friends were able to reconcile. It turns out they happened to be on the same cruise ship, and they sent each other notes to meet. They made amends and even starred together in a TV movie called These Old Broads. The teleplay was written by Carrie Fisher and the film also starred Shirley MacLaine and Joan Collins. Ironically, MacLaine played the mother character in Fisher's semi-autobiographical Postcards From The Edge.
Mother and daughter also collaborated in a movie for HBO Films called Bright Lights: Starting Carrie Fisher and Debbie Reynolds. It shows a modern view of their lives, living side by side in Beverly Hills with an 83-year-old Reynolds insisting on constant performances and Fisher's good-natured attempt to make her mother slow down. Little did they know that only months later, Carrie would die of a heart problem and Debbie would die one day later. While it's tragic, it's also a testament to how close the two had become, and what an amazing connection they shared.
We weren't ready to say goodbye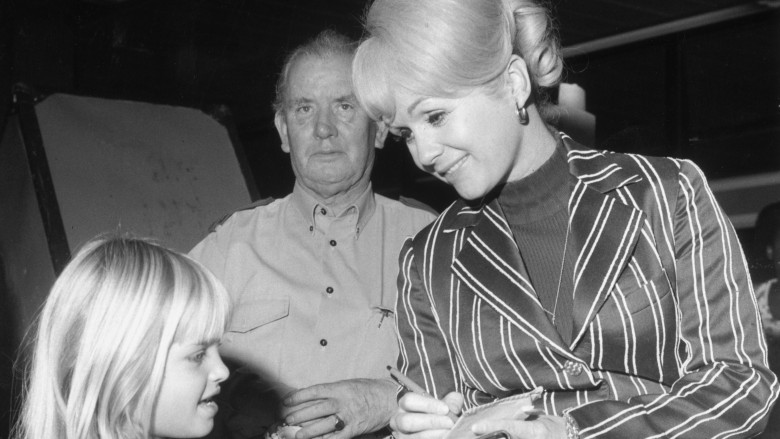 Getty Images
The world lost an iconic star the likes of which Hollywood no longer produces. Debbie Reynolds was a talent, a fighter, a mother and an inspiration who make a permanent mark on the world. She will be missed, but we can always revisit one of her wonderful performances to be reminded of the bright shining star that was America's sweetheart.