The Real Reason You're About To Pay More For Toilet Paper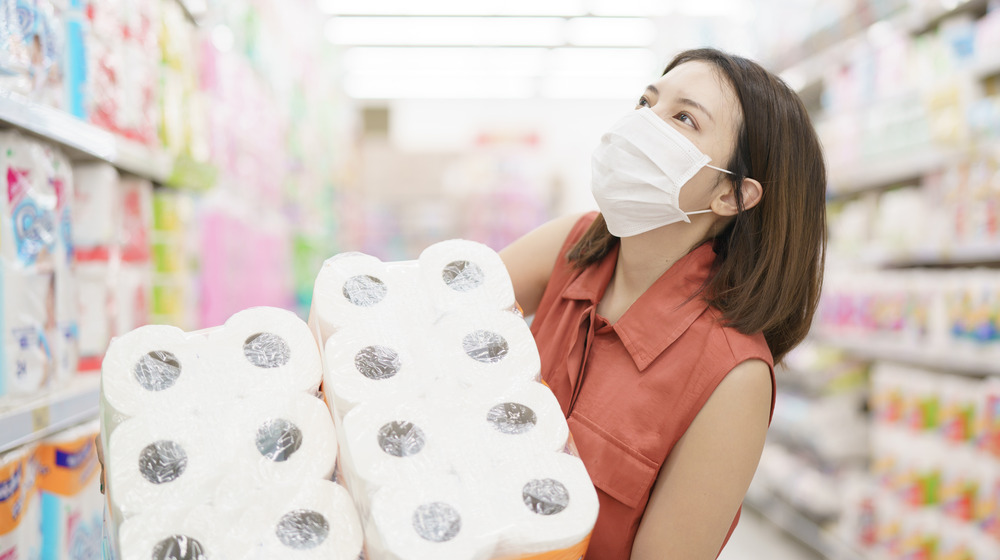 Shutterstock
Toilet paper — it's a simple, everyday household product we totally took for granted, until the pandemic. When quarantines started in early 2020, it was commonplace for a store to run out of toilet paper, or to limit how much you could buy at one time.
Today, buying toilet paper is far easier, but don't think the problem is completely behind us. Forbes reports shortages cost toilet paper manufacturers $1.5 billion in emergency supply and stocking costs — and NielsenIQ estimates companies said goodbye to $836.5 million in potential sales when they couldn't meet demand.
Due to lost revenues and people's new buying habits post-pandemic — because who would ever allow their toilet paper supply to run low again — there is a new issue on the horizon when it comes to buying this household essential. Indeed, you'd better budget more for toilet paper moving forward, as USA Today reports major brands are about to hike their prices.
Why toilet paper is going to cost more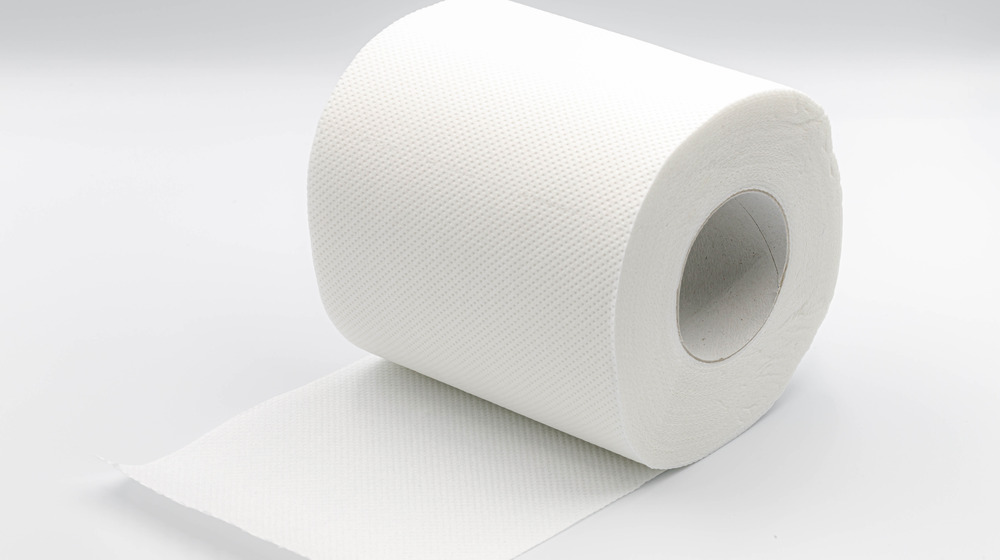 Shutterstock
Consider that Kimberly-Clark, maker of popular toilet paper brands Cottonelle, Viva, and Scott is being transparent with the pricing strategy moving forward, noting, "a majority of its North America consumer products business" will see price increases (via Today).
Interestingly, a lot of factors have gone into the company's decision to increase prices on their products, including toilet paper, and which you can expect to be in the "mid-to-high single digits" according to USA Today. In addition to losing revenue during the beginning of the pandemic, inflation and advertising costs are also behind higher prices, which customers can expect to take effect over the summer — likely in June.
Today notes other consumer products are going to cost more soon too, citing the examples of peanut butter, diapers, and Cheerios. This, as over 700,000 new jobless claims are filed this week, per Fox Business.