The Real Reason Savannah Chrisley Won't Watch These Episodes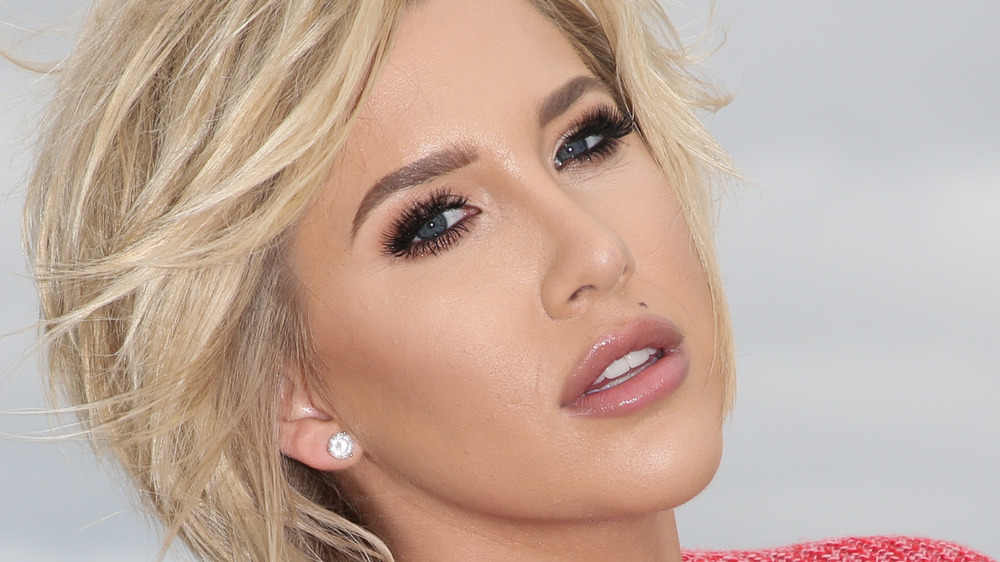 Paul Archuleta/Getty Images
Savannah Chrisley was just 17 years old when her family's reality show, Chrisley Knows Best, premiered, in 2014. The teenage years are tough enough to navigate without having cameras in your face the whole time, and Chrisley admitted to People that the show put intense pressure on her to behave perfectly at all times, particularly considering she's acutely aware that "mothers are allowing their daughters to follow me on social media and look up to me." 
The reality star admitted, "I've put a lot of pressure on myself in order to live this perfect life and not disappoint people." Making mistakes in front of the whole world is difficult, and Chrisley admitted seeing negative opinions online really gets to her sometimes, although she's trying to rise above public noise as much as possible. It's tough reliving her lowest moments, though. In fact, there are certain Chrisley Knows Best episodes she can't even bring herself to watch. 
Reliving her lowest moments is too hard for the reality star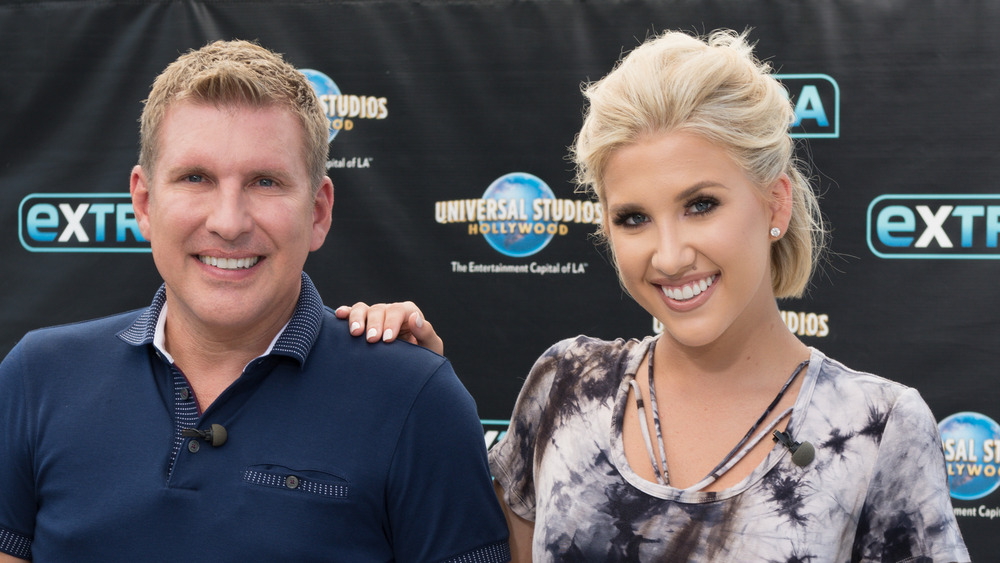 Noel Vasquez/Getty Images
The reality star endured a public engagement and breakup with Nic Kerdiles, whom she dated for two years before he proposed in 2019. The young couple called off their nuptials in 2020 but reassured fans they weren't necessarily ending things. Much of Chrisley's relationship with Kerdiles and its ensuing breakdown are covered on Season 8 of Chrisley Knows Best. Speaking to Entertainment Tonight, Chrisley admitted she's not sure whether she can bring herself to watch the episodes in question, acknowledging, "It's hard to watch that on TV." The reality star argued it's also tough to take criticism from fans, who "only see the 30 minutes of something and love to come at you on social media, be hateful and kind of give their opinions where they're not really needed." 
Chrisley admitted it'll be hard reliving everything, and she isn't sure how it's going to affect her. The makeup maven wasn't planning to watch the season any time soon, as a result. However, Chrisley also isn't planning to stop sharing her life with fans either, explaining, if the time ever comes to walk away from Chrisley Knows Best, it'll be a family decision. But, for her personally, she'll "go as long as the opportunity is there" and try not to care too much what people think in the process.