Chip And Joanna Gaines' Recent Accomplishment Will Surprise You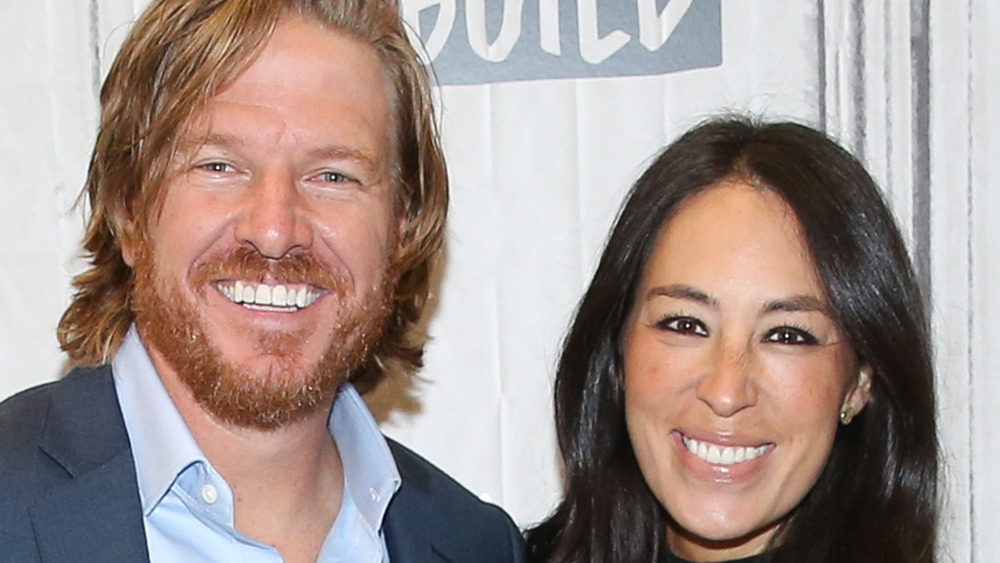 Rob Kim/Getty Images
Chip and Joanna Gaines are the definition of "power couple." The design duo run a multimillion-dollar business, Magnolia, while raising their five children on a 40-acre farm. They also hosted their hit HGTV show Fixer Upper for five years, which was the top unscripted show on all of cable television, with 75 million viewers watching the show's final season in 2018 (via Deadline).
It wasn't surprising that Chip and Joanna decided to use their popularity to launch their own Magnolia cable network, slated to debut in January 2022. Focusing on food, garden, wellness, and design, there are reportedly at least a dozen shows already in production. Of course, the couple will appear in several of them, including a reboot of Fixer Upper.
"The day we wrapped our final episode of Fixer Upper, we really believed it was a chapter closed. We knew we needed a break and a moment to catch our breath. But we also knew we weren't done dreaming about ways to make old things new again," they said in an August 2020 interview with Deadline. "These past few years, we've continued tackling renovations and projects, doing the work we're passionate about, but​ I don't think either of us anticipated how the show would become such a permanent fixture in our hearts. We've missed sharing the stories of these families and their homes with you, and we're excited to do that again very soon!"
And Chip and Joanna keep adding more to their list of accomplishments. In fact, after stepping away from Fixer Upper, did they take a breather? Nope, they both hit the books to fix up their resumes!
Chip and Joanna are now Harvard grads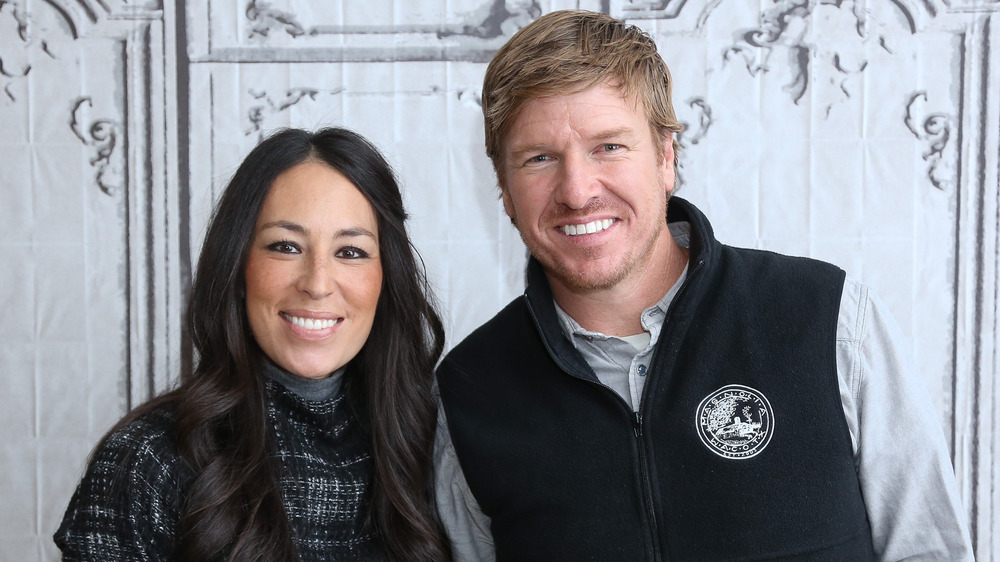 Rob Kim/Getty Images
Chip and Joanna Gaines can now add Ivy League graduates their bios after completing Harvard University's prestigious Business of Entertainment, Media and Sports program.
"Course complete!" Joanna captioned an Instagram photo of her husband in a Harvard sweater. "School looks good on you @chipgaines."
According to Harvard, the four-day program, which costs $10,500, aims to teach students "why some creative businesses thrive while others fail to survive," as well as "when to make smaller versus blockbuster bets, the best way to capitalize on market disruptions, and how to establish long-term competitive advantage." Some of the celebrities that have finished the course in the past include rapper/actor LL Cool J, NBA players Chris Bosh and Dwyane Wade, and actors Channing Tatum and Katie Holmes (via Boston.com).
Chip and Joanna enjoyed their time at Harvard, learning alongside singer Ciara, actor Eric Christian Olsen, and NBA players Kevin Love and Luc Mbah a Moute. "What we witnessed this week at @harvardhbs was human beings at their very finest," Joanna wrote on another Instagram post. "85 people from all around the world, from all different walks of lives, with different cultural backgrounds, religions, political beliefs and professions. We learned from one another and spoke into each other's lives, sometimes challenging but always valuing every perspective. Not a single one of us were alike, and yet by doing something as simple as listening to and respecting one another, we were challenged and made better."