This Saved By The Bell Episode Would 'Never Get Made' Now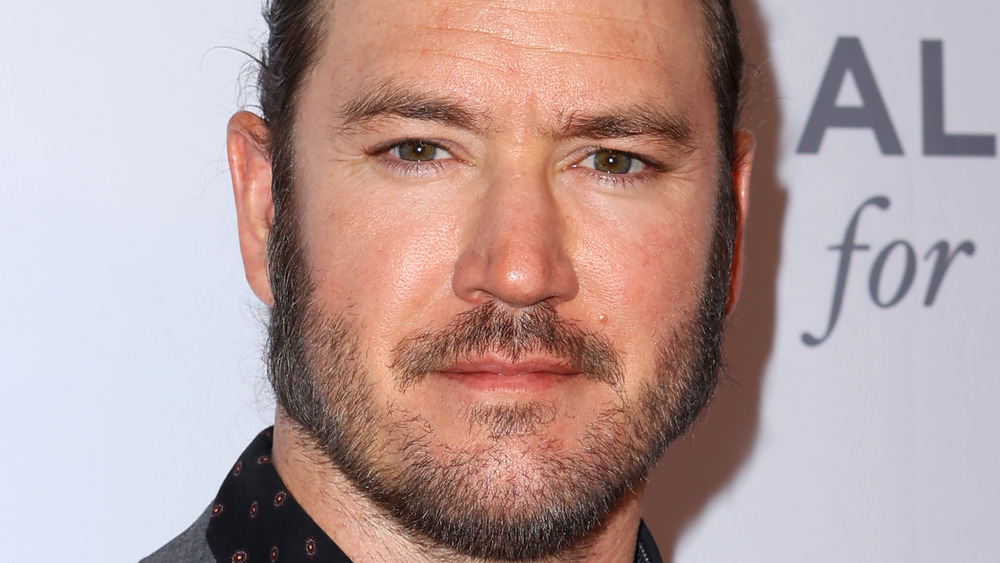 Jc Olivera/Getty Images
Well, at least one episode of Saved by the Bell did not age well. Mark-Paul Gosselaar, who played jovial jock Zack Morris on the iconic '90s show, recently opened up about "Running Zack," which features a storyline in which the Bayside High crew is working on a project about their heritage (via Biography and People).
Zack, not surprisingly, makes fun of the assignment, and, unfortunately, the Native American culture as well. In one scene, the fictional lifeguard-esque high schooler wears a Native American costume. Yikes. Indeed, as Gosselaar admitted during an episode of his podcast, "I cringed seeing myself portraying a white dude being Zack Morris, who is like the all-American, blond-haired white dude in an Indian Native American headdress."
Still, the actor confessed that today, he is fuzzy on filming the controversial episode, which he notes would not have a place in our society now, and "rightly so."
Saved by the Bell isn't the only show that aged poorly
On his Zack to the Future podcast, Gosselaar went on to reflect on starring in the cringeworthy Saved by the Bell episode, saying, "This is one of those that I don't, I don't like remember putting on the headdress. I don't remember putting face paint on. I don't remember standing in that awkward way that I was standing where my arms are folded and like a very stereotypical way."
He went on to declare, "This episode would never get made in current times."
It's worth noting that Saved by the Bell is hardly the only show with episodes that are deeply offensive. Consider that Friends features several homophobic and sexist episodes, per Screen Rant. And, the theme of making fun of "fat Monica" runs throughout the series. Full House also featured offensive stereotypes of Greek people, and gender (via Screen Rant).