The Beauty Technique To Completely Avoid If You Have Dry Skin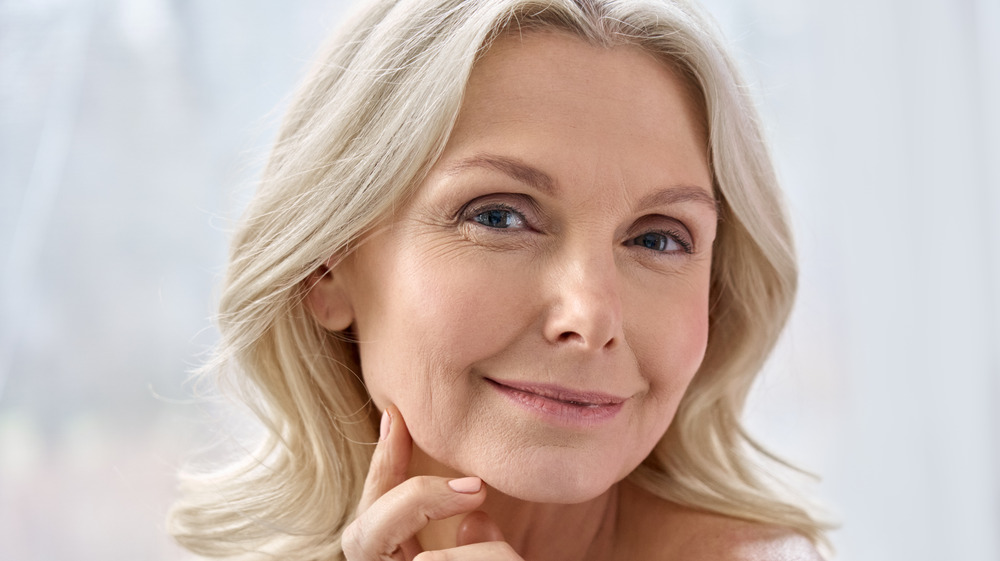 Shutterstock
Have you ever tried baking? No, not the kitchen magic in which barely edible raw materials are transformed into all manner of delicious carb-laden goodies via the application of 350 degree heat. We're talking about the beauty technique that became popular a decade or so ago. If you've been watching cooking hacks instead of makeup tutorials, here's the story, straight from celeb makeup artist Lauren D'Amelio (no relation to Charli, at least not that she mentioned). As D'Amelio told The List, "Baking, which originated in the drag community, is a technique that consists of using heavy amounts of loose-setting baking powders under the eye, T-zone, and under the cheekbones."
Oh, baking powder! So it does have something in common with cooking, after all? But wait, why would you want to smear that stuff all over your face — are you trying to make it rise or something? Nope, the "baking powders" D'Amelio's talking about here aren't the kitchen kind. Instead, she's referring to long-lasting face powders meant to help sculpt the face and keep your makeup where it belongs. While makeup baking may work for some, it's not for everyone. D'Amelio feels it's just fine if you've got the right skin for it, telling us, "If your skin type ranges from normal to oily –- feel free to bake away!" If your skin is on the dry side, though, it's best not to bake.
What to do instead of baking if you have dry skin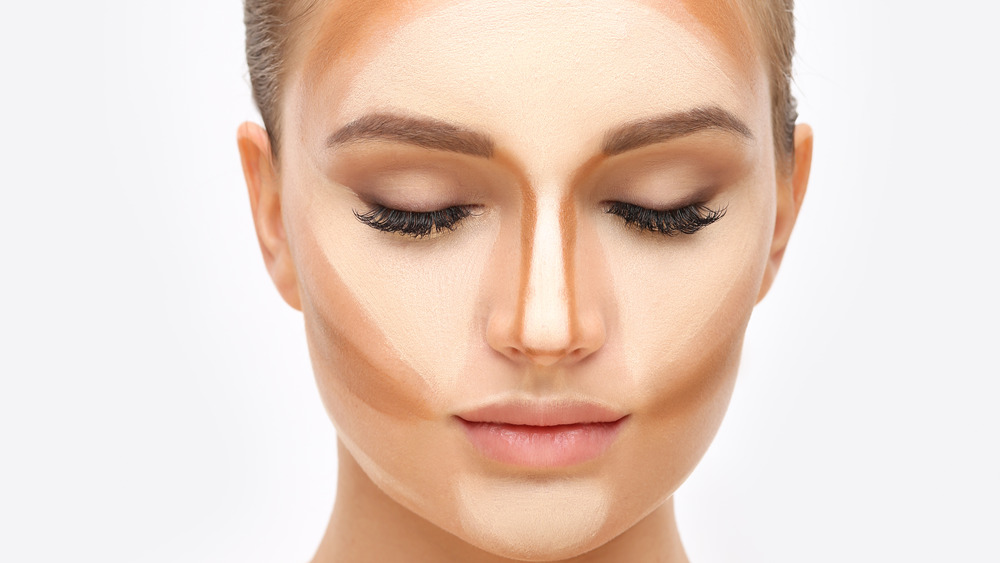 Shutterstock
Dry skin isn't the only kind that's not suited for baking, according to D'Amelio. Should your skin be "mature" (the nice way of saying you've seen your first wrinkle appear), then, says D'Amelio, "Baking may not be the best way to get your desired results." If your skin is dry, she cautions, baking could make it look even drier, but if your skin is, well, somewhat lived-in, then she warns of an even worse fate — "Baking on mature skin can accentuate wrinkles."
So what can you do instead? If you're in the dry skin group, D'Amelio suggests a "mini bake" where you use the same technique, but you brush the powder away instead of leaving it on your skin all day. If your skin's starting to show fine lines, she recommends using a light layer of pressed powder or a dusting of mineral powder in lieu of baking powder. Another suggestion she has is to use a good setting spray, something that can help to set your makeup just as well as a powder can without clumping, caking, or drying your skin. While there are a number of products on the market that can do the job, D'Amelio's favorite setting powders include Charlotte Tilbury Flawless Finish skin powder and MAC Mineralize Skinfinish powder. For finishing sprays, she likes Urban Decay All Nighter, Charlotte Tilbury Airbrush Flawless Setting Spray, and Skindinavia The Makeup Finishing Spray.