This Is The Best Day To Shop At Aldi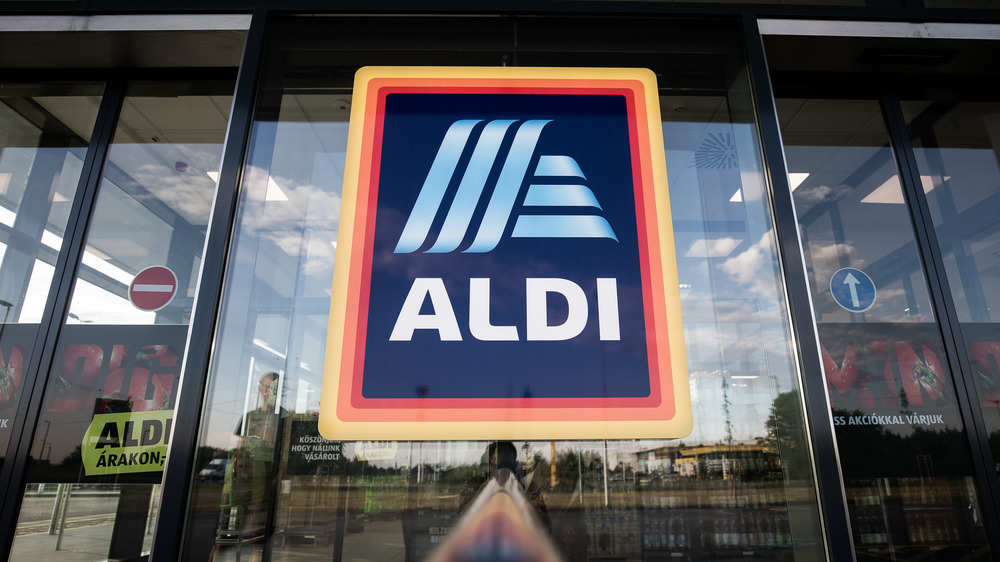 Bloomberg/Getty Images
If you live near an Aldi, you probably know all the benefits of shopping at the no-frills German-based grocery store. They have a great selection of gluten-free and other specialty items, as well as all the basics at bargain prices. Some products even have a cult-like following. However, unless you're a true Aldi fan, you might not realize that there's one day each week that is the best day to secure your quarter into the shopping cart's slot and stroll down the aisle filling your basket with the best Aldi 'Finds" of the week.
According to Delish, in most markets, Aldi stocks its new items on Wednesday, making the best day of the week for most people to shop there to have the greatest selection from the latest sales ad. However, if you happen to live near a more rural store, Cooking Light revealed that some of those locations stock the limited time Aldi Finds on Sundays. The items you can find seem random — the chain once sold a chainsaw for $30, which is certainly unexpected for a grocery store. Scott Patton, Aldi's vice president of corporate buying, told Cooking Light that the prices are so low due to the limited varieties. Recent "Finds" include a selection of holiday candy and items as well as an adorable mini waffle maker for under $9 (via Aldi).
Here's when Aldi Finds sell out the quickest
Bloomberg/Getty Images
Depending on the week, Aldi stocks as many as 40 to 50 new items, and many of them happen to be seasonal. You can buy dorm items and lunch boxes around back to school (via Delish). In the spring, they offer potting mix, plants, and Easter items. However, it's near the winter holidays, where this section fills up with all manner of cooking items, home entertainment, gifts, and more. 
While Aldi likely stocks something for almost everyone, the stores' "Finds" sections tend to sell out the quickest around the holidays. For instance, at some locations, customers line up to purchase the brand's well-loved wine advent calendar (via Better Homes and Gardens). The cheese advent calendar, which usually drops in early November, is also a hot seller. Other times items quickly fly off shelves when they happen to be sold at a considerable discount over similar things elsewhere, which is why it's essential to keep an eye on their website each week. Sometimes, once it's gone, it's gone. However, especially in the case of food items, the "Finds" section is how Aldi tests certain products before adding them permanently to the lineup (via Cooking Light).
Now that you know when new items drop, be sure to put grocery shopping at Aldi on your to-do list.