The One '90s Trend That Gen Z Is Bringing Back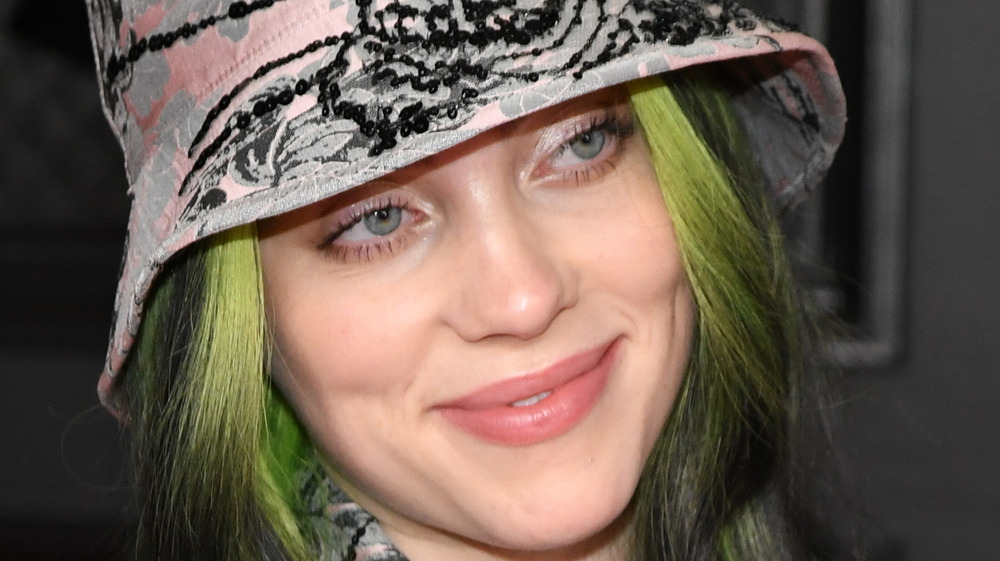 Kevin Mazur/Getty Images
Gen Z has brought back a lot within the past couple of years: Colorful eyeshadow, low-rise jeans, and now, something '90s kids will be psyched to remember. Do you remember bucket hats, and how they were everywhere? Well, it's suddenly 1994 again and everyone from celebrities, influencers, and stylists are rocking the trend. Brands like Prada, Nine West, Topshop, and Comhats have taken their spin on the trend as well, premiering them on their own runways.
In 2019, ASOS, recorded that a total over 45,000 bucket hats were sold worldwide. And it's not slowing down anytime soon, because people are loving the bucket hats for so many reasons. One of the big ones being that they're the perfect ingredient to solve a bad hair day. Just pop one on and look as stylish as your favorite Instagram influencer! But there are many other ways to go about rocking the throwback trend.
Bucket hats can spice up any outfit you choose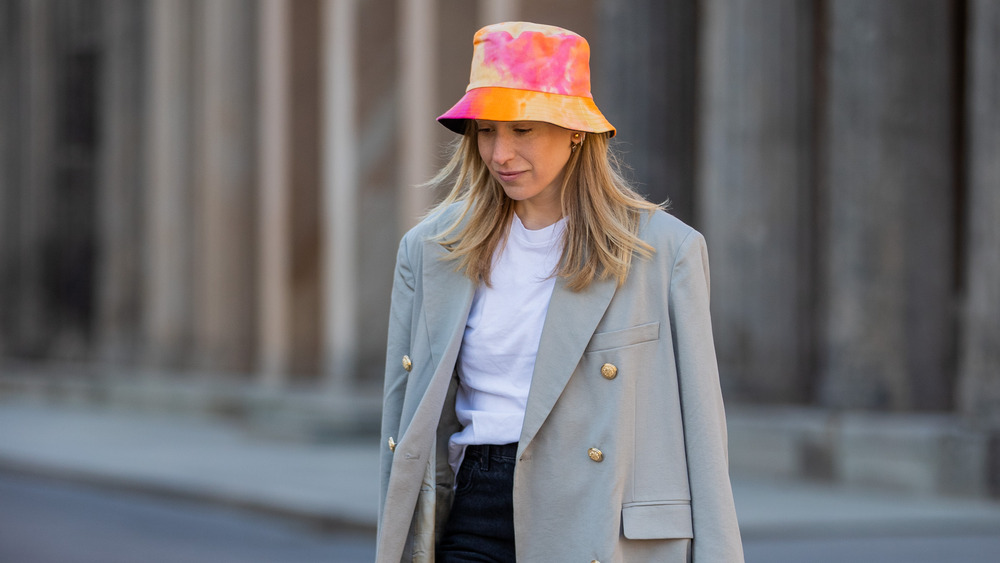 Christian Vierig/Getty Images
Stars like Bella Hadid, Billie Eilish, and Rihanna have picked up the trend (and of course, killed it). The great thing about this trend is that you can literally pair it with anything. Brands have been going crazy with their own takes on it. You can find bucket hats in any style, such as corduroy, vinyl, snakeskin, and even hologram, to name a few (via Cosmopolitan).
There are a few ways to go about rocking a bucket hat. For one thing, you can go à la Rihanna and Billie Eilish, and match it to your outfit of the day. However, for the less outfit coordinated masses, it's quite hard to coordinate all of your outfit 100 percent. So, you can pop it onto any outfit to spice it up. Something like a fluffy, white bucket hat or a colorful one can spruce up an outfit you didn't quite feel great in. No matter what, people are excited that the bucket hat trend reared its head again after almost 20 years.