Here's How You're Really Supposed To Use A Posture Corrector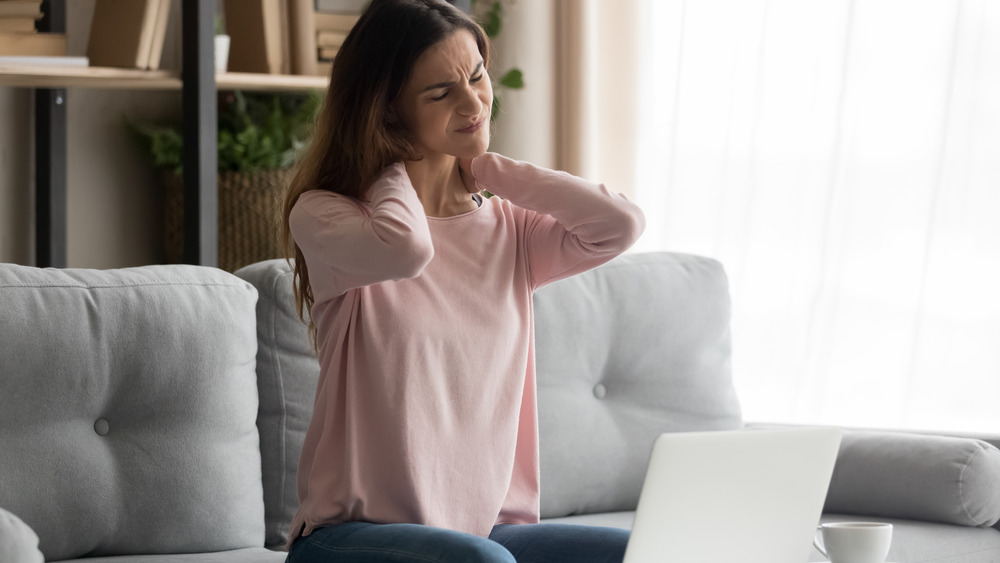 Shutterstock
Back pain is the third most common reason for doctor visits, according to the American Chiropractic Association, which also credits poor posture as one of the leading causes for back pain. With so many people working from home these days, posture corrector devices have become a popular way to prevent slouching in non-ergonomic settings. The good news: The Healthy reports that posture correctors can be effective when used correctly. The bad news: Not everyone does.
Dr. Gbolahan Okubadejo, a board-certified spinal and orthopedic surgeon in New York and New Jersey, explained posture correctors for the publication: "Posture correctors are, for the most part, wearable devices that provide a supportive and corrective structure to your posture in order to align your spine and, ideally, build mind-muscle pathways that help you maintain healthy posture and, as a result, avoid conditions that can arise from poor posture."
There are many types of posture correctors on the market, but not all are best suited for everyone. The first step in proper use of a posture corrector involves selecting the right type for your particular posture issue, which can include a flat back, forward head, or hunched back, according to Healthline. If you're not certain, it's best to consult with your physician first.
Some people wear them too much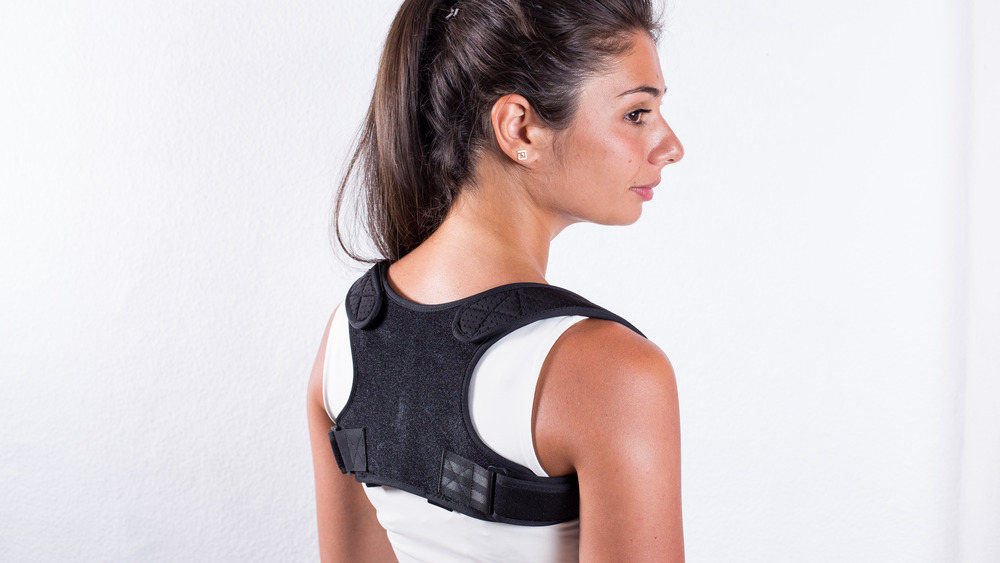 Shutterstock
With the design and variety of posture correctors available, you should select one that fits and is highly rated by users. The three general types of posture correctors are full-posture correcting braces, upper-back posture correcting braces, and sitting posture correcting braces. A report in the Chicago Tribune recommends measuring yourself to avoid an ill-fitting corrector. Select a brace that has wide padded straps, is adjustable, and allows you to self-fasten them without assistance. 
A common mistake that users make is wearing their posture correctors all day. These braces are intended to train your body to have good posture, but wearing them too much can weaken your muscles. Dr. Gbolahan Okubadejo told The Healthy it's best to start by wearing the braces no more than 30 minutes at a time for three or four days a week before gradually increasing the amount of time they're worn. The Chicago Tribune consumer report, meanwhile, recommends never wearing a corrector for more than three hours.
Regardless, it's important to consult your doctor before buying or using any posture correcting device.