New Megxit Info Has People Talking About Harry And Meghan Again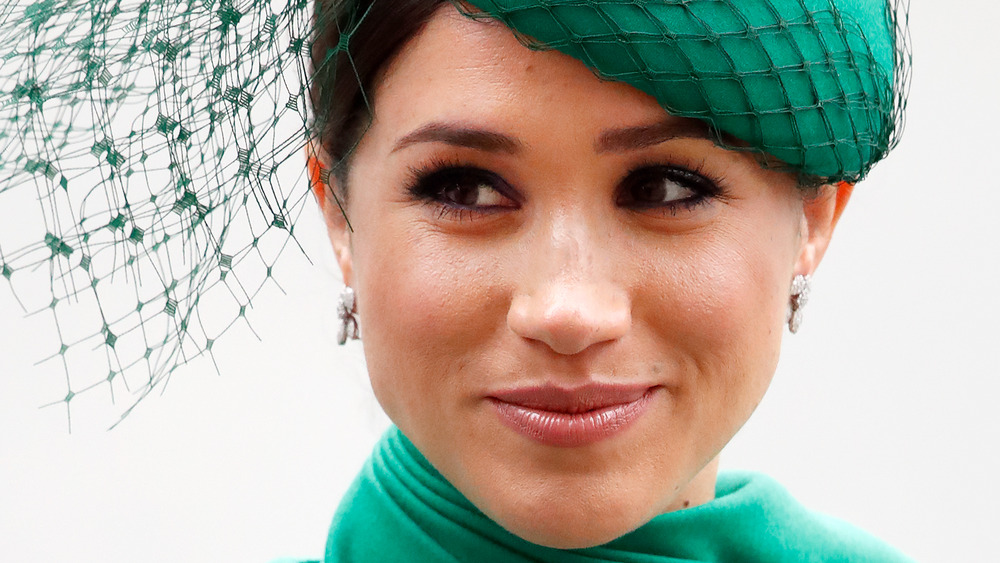 Max Mumby/indigo/Getty Images
Meghan Markle and Prince Harry's words are being scrutinized once again. When the Duke and Duchess of Sussex sat down with Oprah Winfrey, they discussed their decision to step down as senior members of the royal family, and to move out of the UK. They told Oprah that it was a decision that they had to make because things had gotten pretty bad for them living the royal life, but they insisted that they "didn't have a plan," and they made it seem like they were simply going to wing it. "We didn't have a plan. That was suggested by somebody else by the point of where my family literally cut me off financially, and I had to afford... security for us," Harry told Oprah (via CBS).
Harry also made it clear that he hadn't inked any kind of sure-thing contract with Netflix or Spotify to ensure that there'd be a paycheck waiting for him. "The Netflix and the Spotify [deals]... that was never part of the plan," he said. However, a new report makes very different claims.
A new report claims that Meghan Markle and Prince Harry may have had a Megxit plan in place for months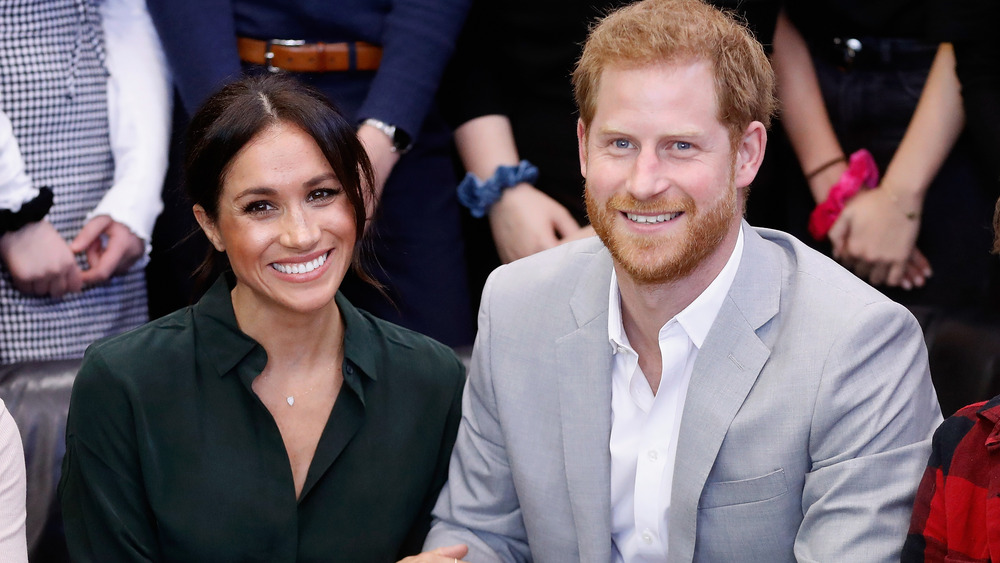 Chris Jackson/Getty Images
Prince Harry and Meghan Markle may have set themselves up for financial success before making their decision to move out of the UK. At least, that's what a new report from The Telegraph suggests. The Duke and Duchess of Sussex were allegedly working with streaming platform Quibi. The report indicates that Harry and Meghan were in talks with the U.S.-based company before their son Archie was even born. "A lot of it was orchestrated by Meghan's people in America," a source told The Telegraph. "There were well-developed proposals in place with Quibi from early 2019," a second source added. 
During the Oprah Winfrey interview that aired on CBS on March 7, 2021, Harry made it sound like he was forced to fend for himself as the funds that he received from the royal family were cut off after he and Meghan stepped down. He insisted that he was only able to make the move because he had the money that his mother, Princess Diana, left him when she died in 1997. The new report, however, suggests that Harry and Meghan had a much bigger plan for themselves. And while that may have been a smart move, it suggests that Harry may have not been completely transparent about how Megxit really went down.