The Real Reason 90 Day Fiancé's Fernanda And Jonathan Broke Up
90 Day Fiancé's Fernanda Flores and Jonathan Rivera were season 6 fan favorites thanks to Flores' bubbly personality and belief in true love. Fans of the TLC show watched as the couple first met on a night out in Mexico, and only three months later, saw the 19-year-old Flores moved to North Carolina (per Screen Rant). Their relationship seemed fine until the mundane schedule of everyday life kicked in as fans often saw Flores being left home alone. The age difference led to numerous arguments, and eventually, Flores was tired of sacrificing her youth for the 32-year-old real estate enthusiast.
The age gap was a lot for viewers to swallow since Flores was just barely an adult in the eyes of the law (via Newsweek). Rivera would go to work all day, leaving his young wife home alone and depressed. 90 Day fans even watched as Rivera went for drinks with his friends and did not extend Fernanda an invite. Back in 2019, when the couple were first going through their issues, Rivera took to Instagram Live to share that he didn't give up, saying, "I gave 110 percent to my marriage. I reached a point where I said, 'I have to love myself just as much'" (via E!).
The wedge between them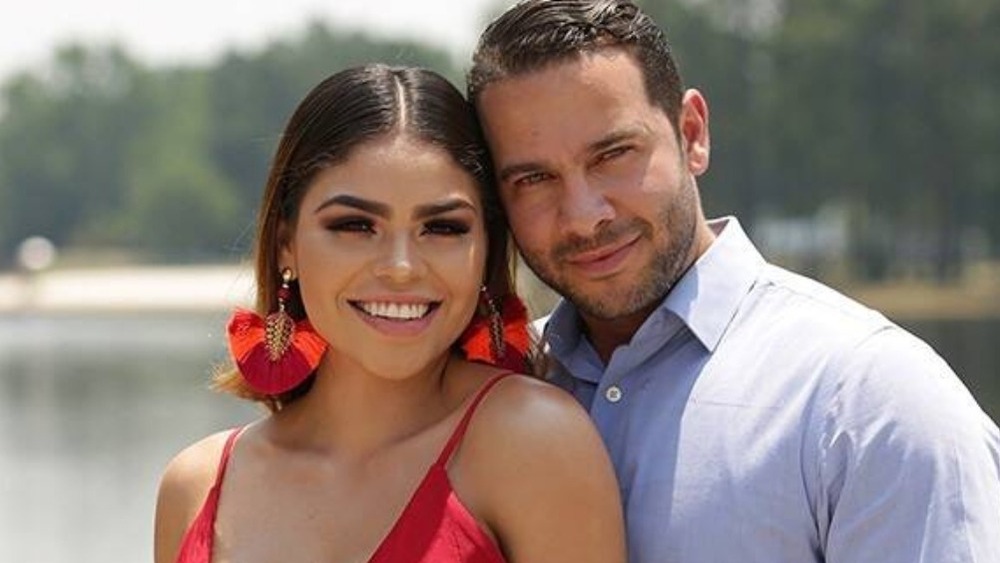 TLC
Jonathan Rivera's cryptic words in his Instagram Live were telling and 90 Day Fiancé let fans know there would be no reconciliation for the couple. Rivera further made this clear when he spoke to In Touch Weekly in January of 2019, revealing that he last spoke to Flores in December (2018). Apparently, the reason behind their breakup was that she wanted to pursue her career in modeling out in Chicago, where she also had some family to lean on (via US Weekly).
Fernanda Flores also had a chance to tell her side of the story, saying in a since-deleted YouTube video that she had found another woman's pair of underwear in her husband's dresser drawers (per E!). The TLC star went on to say she had also found pictures, movies, and more. Addressing Rivera, she said, "You're supposed to have left your past behind and start fresh with me. I realized not everything is how it seems." The young Flores also accused her ex-husband of mishandling money and drinking in excess. According to Flores, she felt she had been in an abusive relationship even though Rivera denied the claims.
Both are happier separated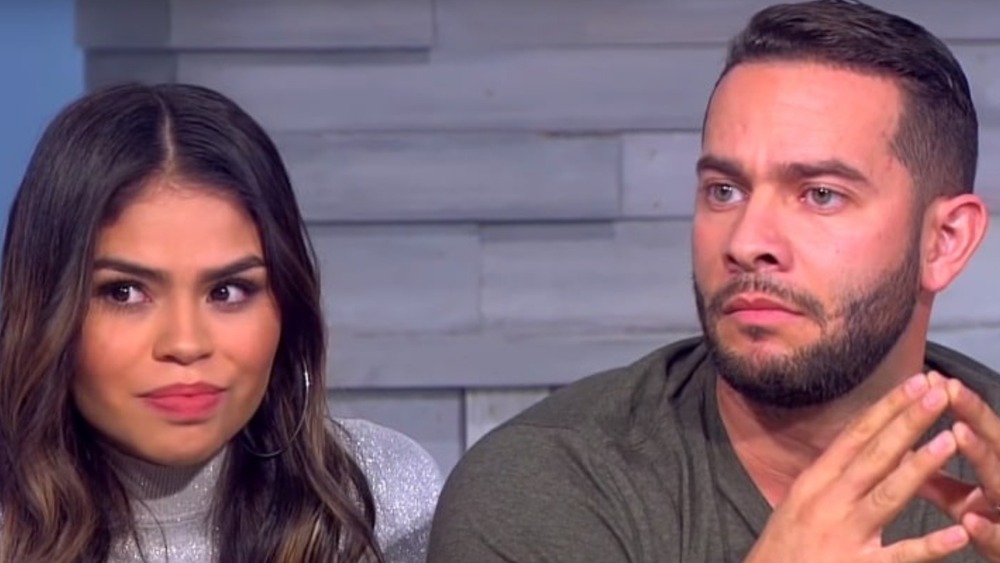 TLC
According to People, Fernanda Flores and Jonathan Rivera finalized their divorce in March of 2020. Rivera bounced back quickly after stepping back into the world of dating as he announced in June of the same year that he was engaged to Janelle Miller (via In Touch Weekly). The happy couple also just announced on March 29, 2021, that they were expecting their first child, a baby boy, who is said to be due in August.
As for Flores, she has reprised her role on the TLC spinoff, 90 Day Fiancé: The Single Life (via the Chicago Tribune). The now 22-year-old will be allowing cameras back in her life as she tries her hand at dating once more. TLC fans are wishing nothing but the best for the young model since she has always been one of the more down-to-earth stars to come from the show, not to mention her divorce party looked like a bunch of fun!