Why Tom Hanks And Rita Wilson Haven't Gotten Their COVID-19 Vaccine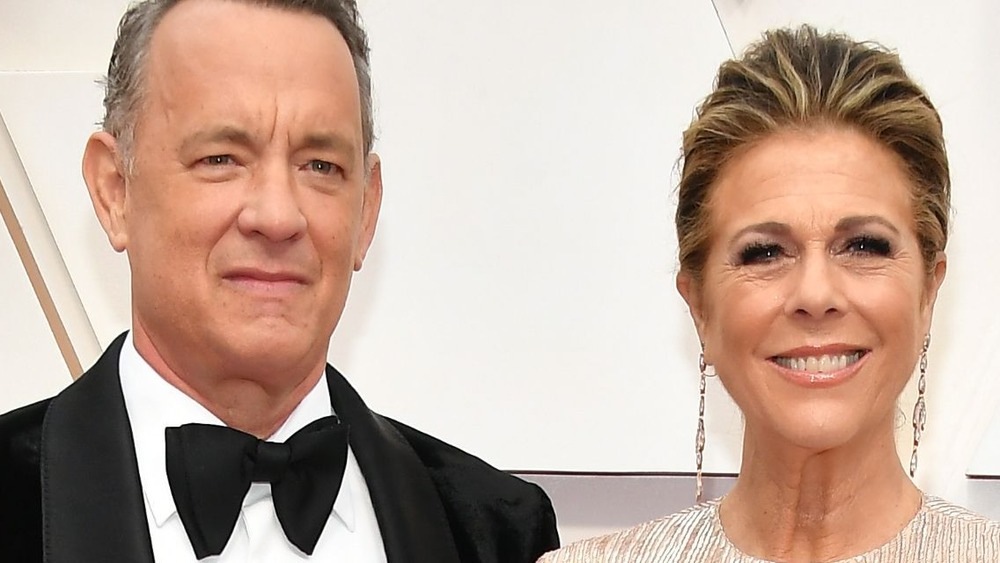 Amy Sussman/Getty Images
When Tom Hanks and Rita Wilson contracted COVID-19, the whole world collectively held their breath, concerned that America's sweetest celebs wouldn't recover quickly, or maybe even at all. Thankfully, the beloved couple gradually got stronger and felt better in record time. Last month, Wilson took to Instagram to mark a whole year since they'd been diagnosed. "One year ago today I was playing the Sydney Opera House @sydneyoperahouse, the next day started feeling very tired and achy, two days later hospitalized with Covid 19," the country music singer-songwriter recalled. 
Wilson acknowledged she and Hanks were very grateful for the treatment they received while sequestered in Queensland, where the Oscar-winning actor was shooting a movie at the time. She concluded her post by writing, "We share in the sorrow of each person who lost a loved one to this virus. I'm hopeful for so many being able to get the vaccine." Although, as Deadline notes, the couple donated blood for research into the deadly virus following their recovery and have been instrumental in spreading awareness, they haven't been vaccinated just yet.
Tom Hanks and Rita Wilson are waiting their turn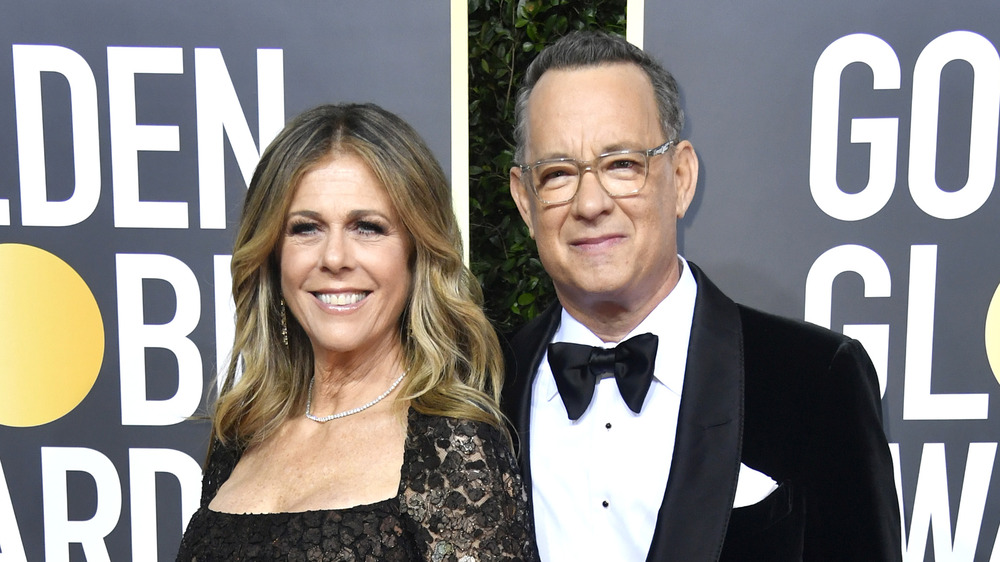 Frazer Harrison/Getty Images
As Today notes, during a recent appearance on Hoda & Jenna, Rita Wilson confirmed that she and Tom Hanks have yet to receive their COVID-19 vaccine. "How about hearing this for the first time in your life: 'You're not old enough.' It's like, 'OK, I'll take that!'" the actress quipped. Wilson confirmed they are on the list, however, noting once the next tier opens up, they'll be taken care of accordingly. She and Hanks are firmly pro-vax, saying that when the couple first discovered they had antibodies from the virus, "you knew you had some protection." She added, "the vaccine is also helping people."
Rita Wilson is overjoyed to finally see people embracing and hanging out properly for the first time in over a year, describing it as "truly a gift." Meanwhile, Tom Hanks confirmed, in December, he would publicly take the COVID-19 vaccine to encourage others to do so. "We'll be getting it long after everybody who truly needs to get it gets it," the actor said at the time. He also noted, during a press conference last year, that everybody has to do their part to prevent the spread. "There's really only three things we can do in order to get to tomorrow: Wear a mask, social distance, wash our hands," he instructed.