This Is When Dr. Fauci Thinks We Could See A Movie Without Masks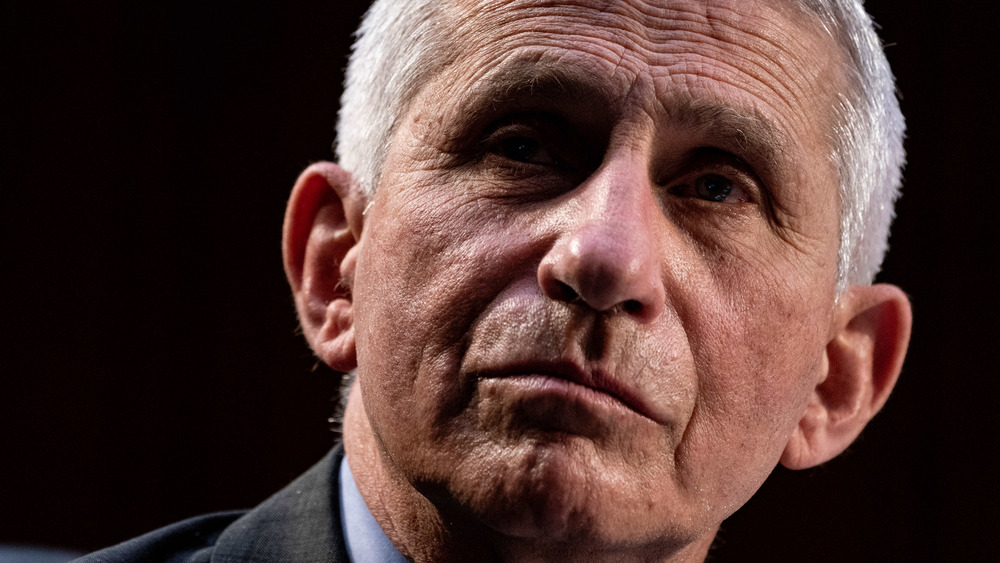 Bloomberg/Getty Images
The country isn't back to normal yet, but we're slowly getting there. The Centers for Disease Control and Prevention (CDC) recently relaxed guidelines for people who are fully vaccinated, saying it's okay for them to do certain activities maskless, provided they are around other fully vaccinated people. Wearing a face mask in public is still recommended for everyone.
How long will it be until we can ditch the masks in public? According to infectious disease expert Dr. Anthony Fauci, that's something that could happen in the next few months. In the past year, many people have avoided going to the movies, prompting many production companies to make new releases available for streaming on the same day they land in theaters. HBO Max, for example, streams new releases for a month after their premieres.
Soon, though, crowds could be returning to theaters to see films on the big screen. Fauci was asked when he thinks people in the U.S. could do so safely without masks (all the better for chowing down on popcorn).
We could be going to the movies without masks in just a few months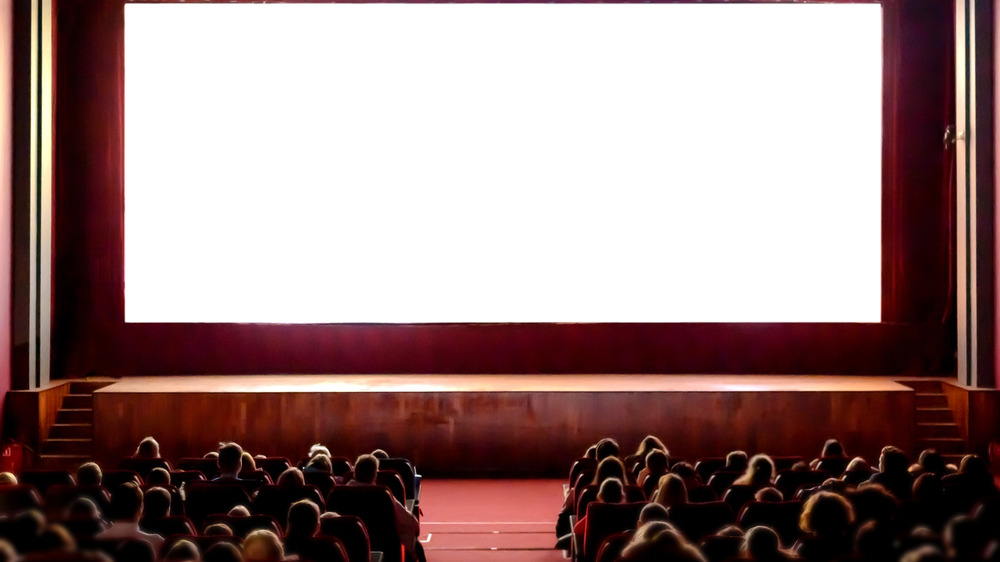 Shutterstock
"I think it's going to be late fall or early winter that we'll be able to do that," Fauci responded on the Politico Dispatch podcast (via Business Insider).
As for things getting back to normal, we could see that as early as the end of the year. It's still too early to be certain, of course, but Fauci said in February that we could have a reasonably normal holiday season this winter (via Reuters).
In the meantime, we should all continue to take precautions. We could still see another COVID surge, but Fauci has given some simple advice on how to avoid this. "A, you keep pushing down and doubling down on public health measures and B, you do whatever you can to get as many people vaccinated as quickly and as expeditiously as possible," he said recently (via CNN Health).