Here Are The Costco Legging Dupes That Lululemon Fans Can't Get Over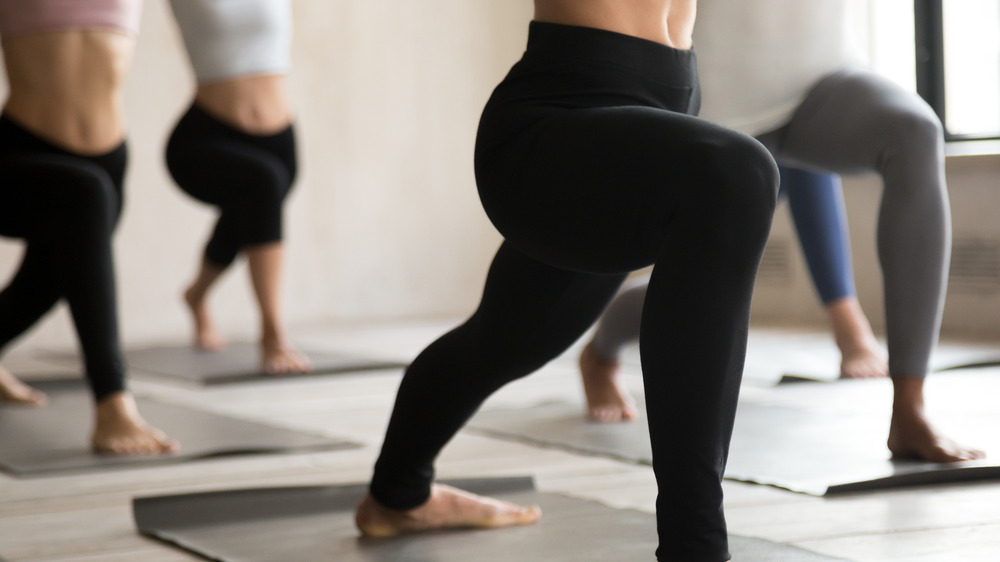 Shutterstock
Lululemon is one of the most popular athleisure brands, known for its fun patterns and styling that easily transitions from yoga class to running errands or grabbing coffee with friends. It's also known for being pricey — for example, many of its beloved yoga pants cost over $100. That's why Costco fans are stoked to learn that a $17 pair of yoga pants from the chain just might be made by the same manufacturers as Lululemon.
Let's back up a moment. As reported by Parade, a number of items sold at Costco are actually made by the same manufacturers as more expensive products sold elsewhere. So people took notice when a TikTok video by user @ashiemari, who specializes in dupes and deals, showcased a pair of $17 leggings that looked nearly identical to the leggings sold at Lululemon.
"I wouldn't be surprised by this at all," business development and marketing consultant Dorian Smith-Garcia told Parade regarding Costco leggings being made by the same manufacturer as Lululemon. Smith-Garcia said it's a fairly common practice, but most high-end brands would never admit to it. After all, Lululemon doesn't want all their customers flocking to Costco to pay a fraction of what they're shelling out at Lululemon.
Costco isn't the only store that has yoga pants similar to Lululemon's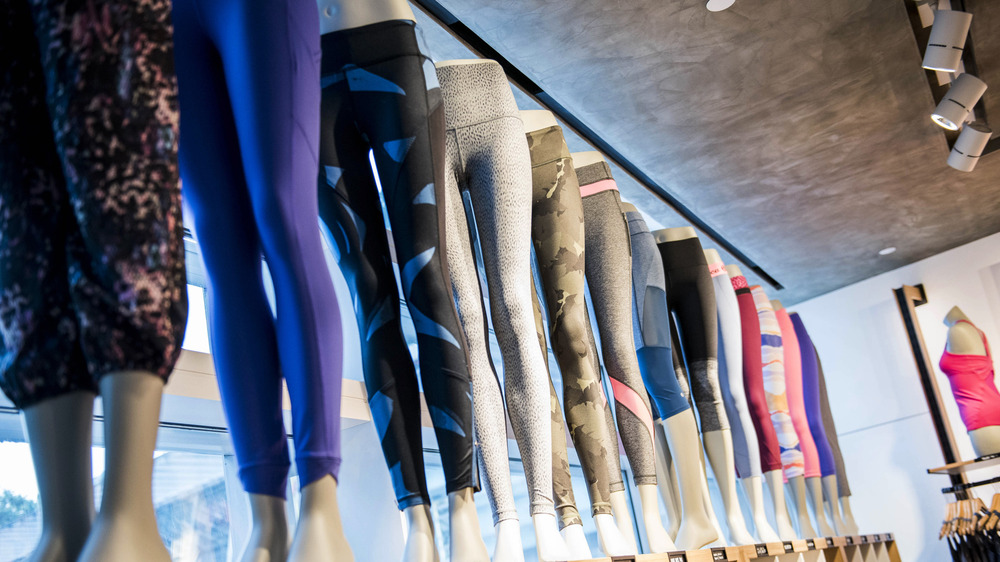 Bloomberg/Getty Images
When asked for her final verdict, the TikToker who brought the Costco pants to our attention believes they're a great dupe. "Overall, I think Kirkland signature leggings are an excellent dupe to Lululemon — they have similar stitching, side pockets and feel," she told Parade, but noted that they fit differently compared to Lululemon and she observed a difference in the fabric.
Another brand that has been compared to Lululemon is Zella, which is Nordstrom's activewear line. The chatter really took off when athleisure fanatics found the LinkedIn profile of Libby Vance. According to her LinkedIn, Vance served as a product manager at Lululemon until 2006, when she took a role at Nordstrom as Creative Director of Women's Athletic In House Brand. Her job description at Nordstrom entailed "develop[ing] in house Brand 'Zella' for the athletic market." 
A number of bloggers who specialize in fashion and athleisure posted comparisons of Lululemon and Zella. Although most bloggers agreed Lululemon won in terms of quality and fun designs, their reviews made clear that Zella was an excellent alternative for shoppers looking for well-made but lower-priced athletic wear. 
The bottom line? There's no denying the magic of Lululemon, but there are plenty of lower-priced alternatives that are also high-quality and attractive.