The Mary-Kate And Ashley Olsen Video You Forgot Elizabeth Olsen Starred In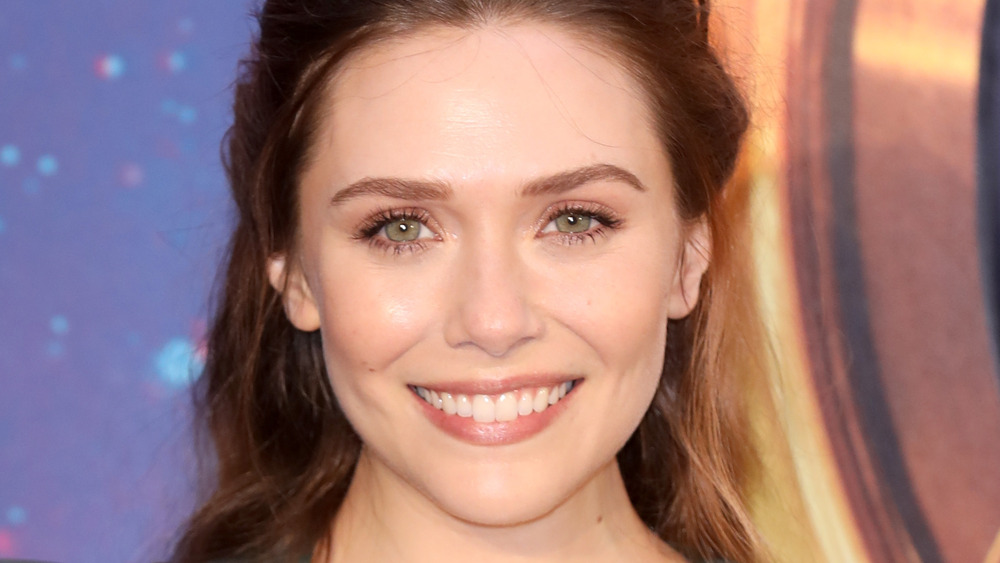 Tim P. Whitby/Getty Images
Mary-Kate and Ashley Olsen were massive stars in the 1990s. The twins launched their careers when they were just kids, ultimately turning into fashion icons and designers in adulthood. The actors began on the small screen and eventually got cast for major roles on the big screen. Yet, while the Olsen twins are still considered icons to this day, their younger sibling has been catching up to their level of fame — and she's equally beautiful and talented as they are.
Avid movie fans know Elizabeth Olsen — who has had a stunning transformation — from the 2011 thriller Martha Marcy May Marlene and, more notably, the Avengers film series and WandaVision. Elizabeth captured hearts portraying the fictional superhero Wanda Maximoff, aka the Scarlet Witch, but little did fans know that she started acting long before that. And no, it's not her role as the traumatized Martha in her first film. Although that film did receive great reviews, with a 90% critic score from Rotten Tomatoes. 
"Elizabeth Olsen, a sister of the Olsen twins, is a genuine discovery here," the late American film critic Roger Ebert noted. "Childlike and yet deep, vulnerable but with a developing will, beautiful in a natural and unforced way... She has a wide range of emotions to deal with here, and in her first major role, she seems instinctively to know how to do that." 
But if that was not Elizabeth's first role, what was?
Mary-Kate and Ashley Olsen made a song about Elizabeth Olsen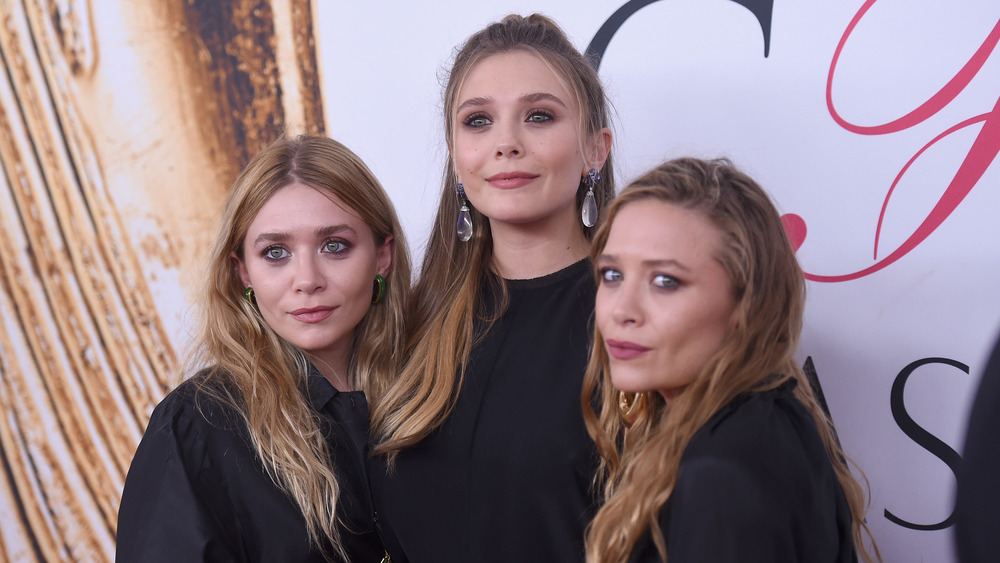 Jamie Mccarthy/Getty Images
Apart from Full House, Mary-Kate and Ashley Olsen made a short film entitled The Adventures of Mary-Kate & Ashley: The Case of Thorn Mansion in 1994. The series followed the then-8-year-olds to yet another fun and scary adventure. Although the seminal classic mainly focused on the twins, as they were the stars of the show, Marvel fans (who were also Mary-Kate and Ashley admirers) also noticed a young Elizabeth Olsen, as she did a short cameo in the film (via InStyle).
The Olsen twins made a song about their little sister who wanted to join their mystery-solving adventure at the time. The short music video started off sounding mean, targeting the younger sibling. "We'd rather be picked up by a twister than tagged along after by a sister," the older sisters sang. But their intentions were not to bully their baby sister. The twins explained why their younger sibling couldn't join their adventure in the song. "It's not that you're nosy, it's not that you're a rat. Although that may be true. It's just that this mission is dangerous. And we care so much for you." So sweet, right? Fans reposted the YouTube video on multiple social media platforms, and it quickly went viral.
Elizabeth Olsen made a short appearance on the Full House finale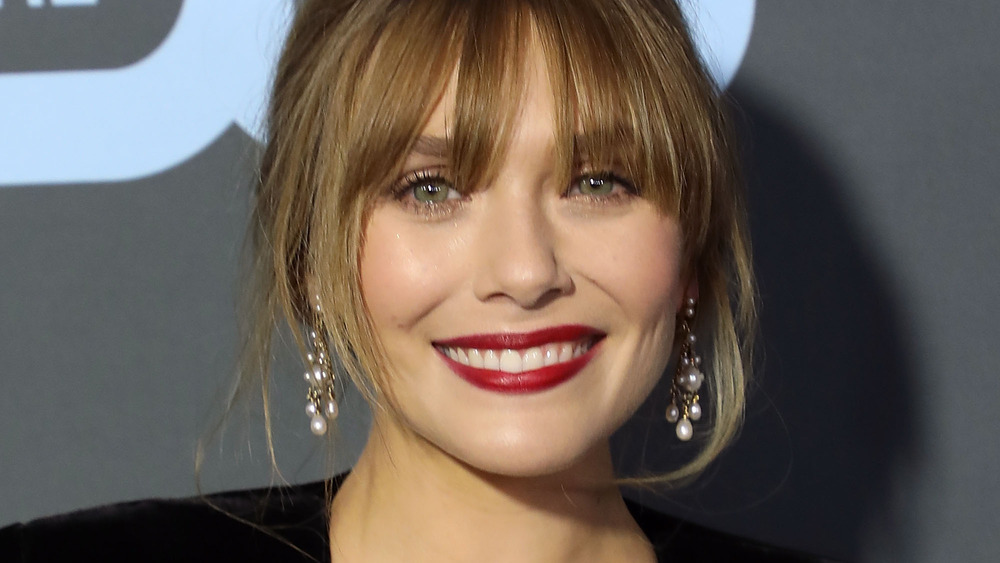 Taylor Hill/Getty Images
Prior to landing major roles on the big screen, Elizabeth Olsen made cameos on her sisters' hit sitcom Full House. Growing up, she spent some time on the set, visiting her older siblings, Mary-Kate and Ashley Olsen, who shared the role of Michelle Tanner, the youngest of the three Tanner daughters. The twins' on-screen uncle, John Stamos, even has a photo with the younger Olsen sibling, which he posted on his Instagram page (via Entertainment Weekly).
The WandaVision star did a brief cameo during the last episode of Full House. During the curtain call, the younger Olsen ran and handed a bouquet of flowers to one of her big sisters. The brief appearance did not show much of her face, but some eagle-eyed spectators recognized the Marvel actor (via CheatSheet). 
Now, as an adult in the entertainment world, Elizabeth sought advice from her older sisters, who are veterans in the industry. "Something my sisters always say, which might have come from my father at one point — my dad, I don't know — is that 'no' is a full sentence," the Godzilla actor shared. "And I really like that, especially as a woman. You can just say 'no,' and I just really like that in all aspects of life."