Are Phoebe Dynevor And Pete Davidson Really Dating?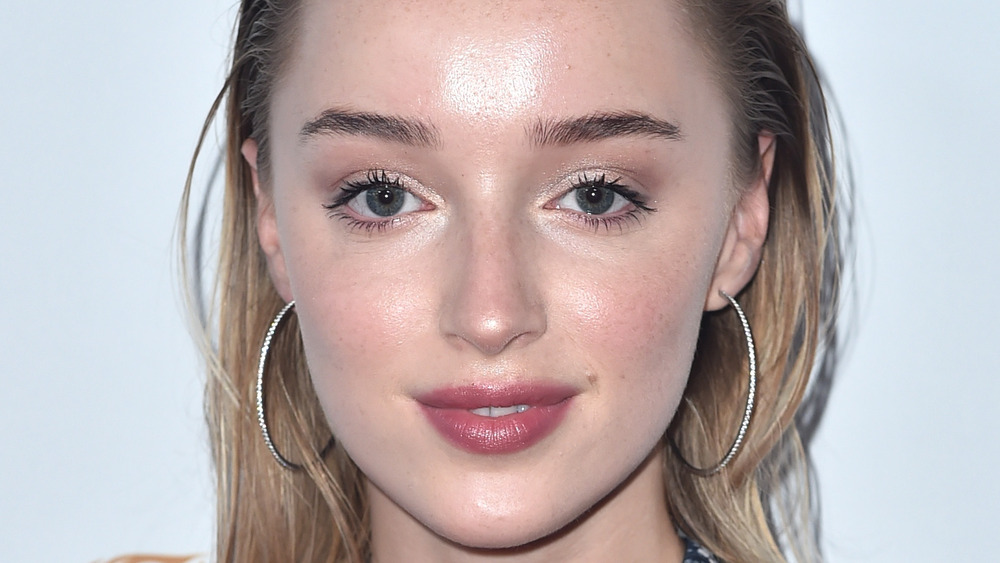 Alberto E. Rodriguez/Getty Images
Phoebe Dynevor and Pete Davidson dating rumors have been circulating for months. Although paparazzi has yet to get a photo of the rumored couple together, fans have been on the hunt for signs that the two are indeed an item since the beginning of 2021. For example, back in late March 2021, a young fan claimed that she saw Dynevor and Davidson in the UK "holding hands" and "hugging," according to Page Six, however there was no photographic evidence to back that up. And, according to Vanity Fair, Dynevor made a stop over in Davidson's hometown of Brooklyn, New York, while she was in Manhattan for work. At the time, Dynevor shared a post on Instagram, uploaded some snaps she evidently took in Brooklyn, and included a red heart emoji in her caption. This sent rumors into overdrive. 
At least one outlet reported that this relationship was the real deal, pretty early on. "Pete is a real charmer and has hit it off with Phoebe, who is obviously beautiful and talented. They have been enjoying each other's company, although they haven't known each other long. The fact he has flown all the way to the UK shows how interested he is," a source previously told The Sun. So, the question on everyone's minds when it comes to Dynevor and Davidson is, simply: Are they are aren't they? 
Phoebe Dynevor and Pete Davidson are dating but are taking things slow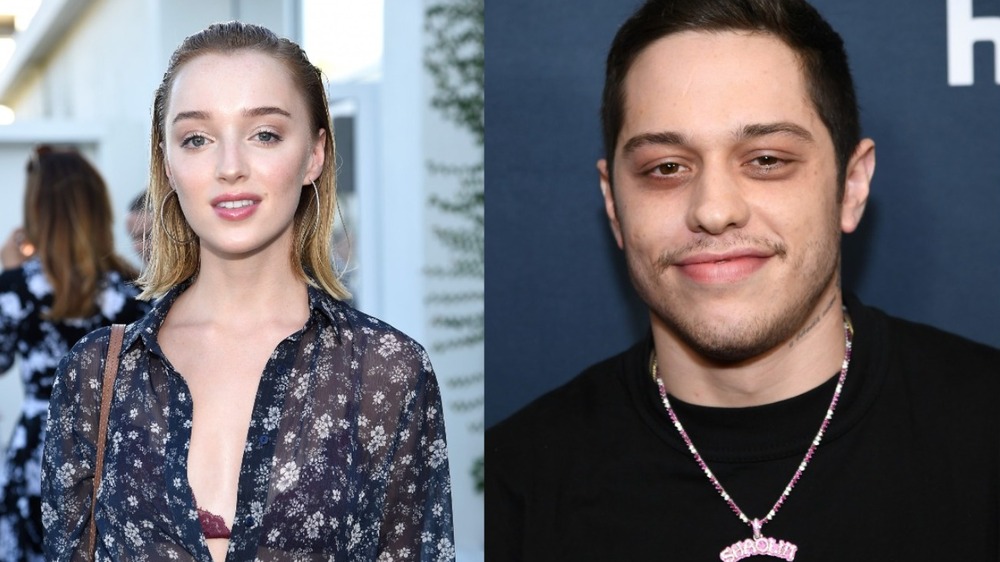 Getty
According to Us Weekly, Phoebe Dynevor and Pete Davidson are definitely dating! "Pete and Phoebe are still going strong despite not being able to physically spend time together. They keep in touch over text and FaceTime. Right now, they're just focused on work," a source told the outlet, adding that they couple is "not looking to rush things." The source went on to say that Dynevor and Davidson are "seeing where their relationship goes" and "trying to make long distance work." And Davidson has apparently already planned his next trip to the UK to visit his girlfriend; on April 17, she will celebrate her 26th birthday, and a source shared that Davidson plans to be around for the festivities! 
As for what Dynevor really likes about Davidson, it's his sense of humor for her. "He makes her laugh. Pete is a good guy and definitely a charmer. He's easy-going and fun to be around," the source shared.