How Shailene Woodley Just Made Her Relationship With Aaron Rodgers Official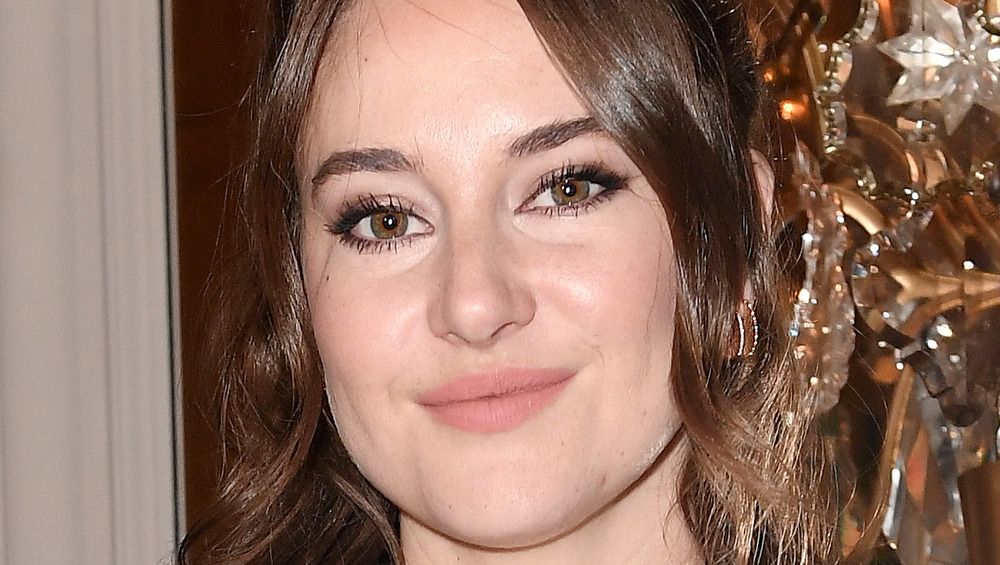 Jacopo Raule/Getty Images
Shailene Woodley just took a big step in her relationship with Aaron Rodgers. The actress and the NFL quarterback haven't been doing much talking when it comes to their romance. However, fans have been paying attention to the large diamond ring on Woodley's left hand (via People). Before the pair hooked up, Rodgers was in a high-profile relationship with race car driver Danica Patrick. The couple split in July 2020, the same month that he reportedly began dating Woodley (via Us Weekly). Meanwhile, Woodley previously dated rugby player Ben Volavola before finding love with Rodgers. 
Woodley and Rodgers reportedly met in 2020. The couple began dating during the summer and flew under the radar for months. In fact, fans had no idea that the pair were an item until just days before their engagement news began to circulate in February 2021. Later that month, the Big Little Lies actress confirmed her big news during an interview with Jimmy Fallon, per USA Today. "Yes, we are engaged, but for us, it's not new news, you know? So it's kind of funny. Everybody right now is freaking out over it and we're like, 'Yeah, we've been engaged for a while,'" she told the late-night host.
Shailene Woodley makes it official with Aaron Rodgers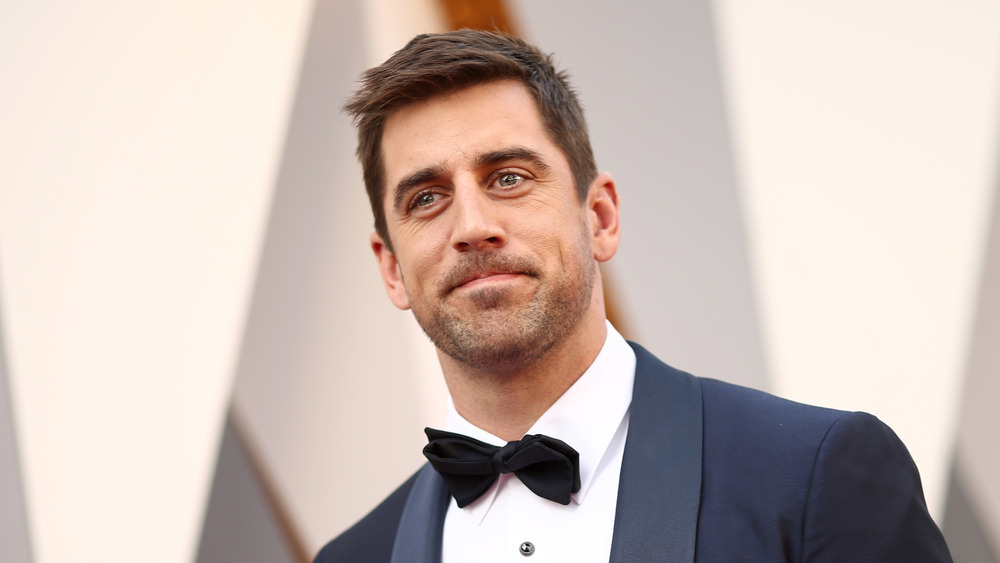 Christopher Polk/Getty Images
People Magazine reports that Shailene Woodley and Aaron Rodgers may have confirmed their engagement earlier this year, but the actress took another step this week when she made the relationship Instagram official. Woodley took to her IG story to share her thoughts on her future hubby's brand new gig as the guest host of Jeopardy!. In the video, the actress is seen sitting in the passenger seat of a car as Rodgers drives. "I have a very important announcement to make," she stated. "This guy right here is super sexy, super attractive ... just shaved his neck this morning. Has a little man bun growing. This guy is hosting Jeopardy! tonight!" Woodley added.
As for Rodgers' nerves when it comes to filling in for the late Alex Trebek, there might not be anyone more suited for the role. The NFL quarterback has experienced a ton of highly stressful moments during his career, and he knows what it's like to take over for a legend, as he stepped into Brett Favre's position as Green Bay Packers QB following his retirement. Rodgers also revealed that Jeopardy! holds a special place in his heart and has always been one of his favorite shows. "Other than the Super Bowl, this is the honor of a lifetime," he admitted. It seems that Aaron Rodgers is living out another one of his dreams, and he's definitely got the support of fiancée Shailene Woodley along the way.