The True Meaning Behind Bachelor In Paradise Alum Krystal Nielson's Baby's Name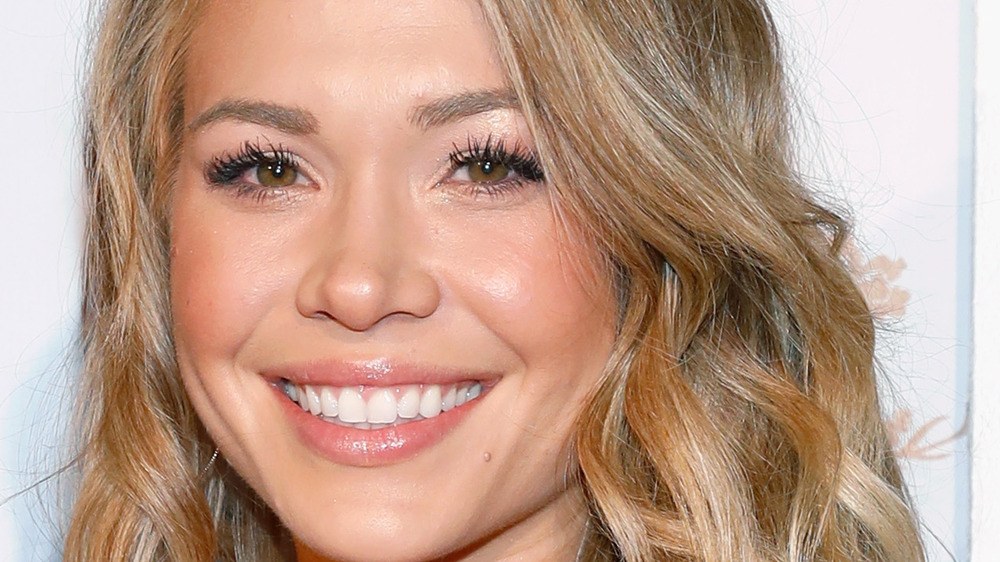 Ella Degea/Getty Images
Bachelor in Paradise star Krystal Nielson has shared several fun updates with her fans since welcoming her daughter last week. On Instagram, the new mom announced she and her boyfriend Miles Bowles were ready to take their little one home. She even shared the traditional photo of the couple leaving the hospital with the baby in a car seat. Hilariously, Nielson had been referring to the tot as glitter baby. Nope — the new parents were yet to come up with a name for their little girl. But it seems the reality star has finally decided on a moniker.
Taking to Instagram on Monday, the fitness coach captioned a beautiful shot of the baby, "It's official!!! Glitter baby has a name!!!! Introducing our beautiful angel, Andara Rose Bowles." Celebrity friends and fans quickly weighed in on the announcement, voicing their approval for the unique name. One mentioned Andara crystals, which are possibly an inspiration for the name choice, especially considering the supposed powers these colorful gems contain.
More about Krystal Nielson's baby name choice
According to Shaman Sisters, Andara crystals boast healing properties. Consider that regardless of whether Nielsen is seeking healing or wishes this upon her baby, her name is Krystal. Get the connection? Meanwhile, baby naming sites don't offer too much background on this unique name, with BabyCenter simply noting it's a moniker traditionally given to girls.
Meanwhile, Andara's middle name, Rose, is of Latin origin and means, not surprisingly, "flower" according to Nameberry. The site notes Rose is an increasingly popular middle name, with celebs like Jennifer Garner and Ben Affleck also falling in love with it.
And of course, Bowles is the last name of Nielson's partner, whom she has been dating since May of 2020 according to Us Weekly. Of course, fans remember she was married to Chris Randone from BIP, but split with him before getting together with Bowles, and announcing they were expecting a baby.