Catherine Zeta-Jones Reveals The Secret To Her Long Marriage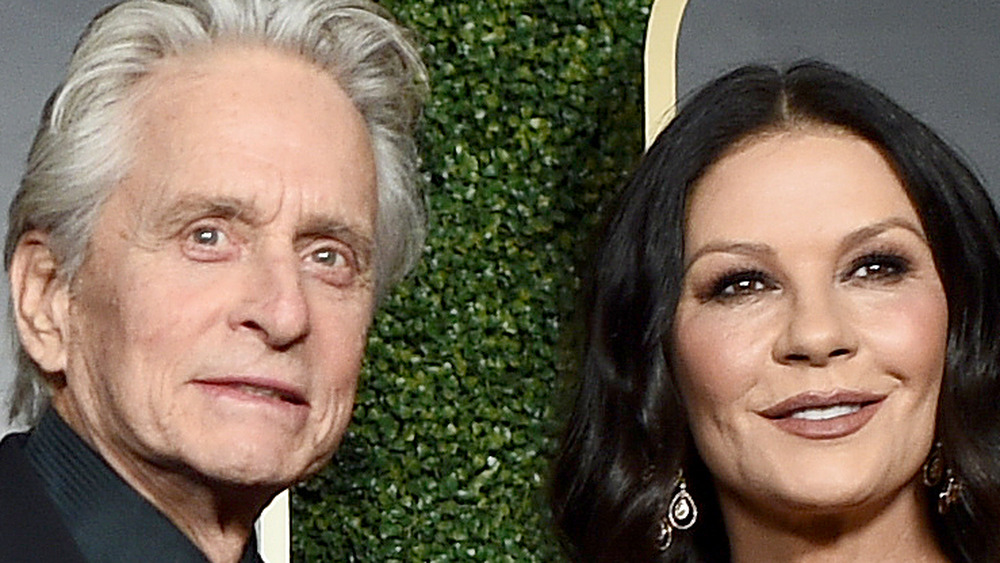 Dimitrios Kambouris/Getty Images
While twenty years of marriage is a seriously impressive milestone for any couple, famous or not, a two-decade union in Hollywood is almost unheard of. A-list couples like Tom Hanks and Rita Wilson, Victoria and David Beckham, Will Smith and Jada Pinkett Smith, and more have all made it past the twenty-year marriage mark (via Insider), and, most recently, Catherine Zeta-Jones and Michael Douglas joined the ranks of long-lasting married couples in Tinseltown.
Zeta-Jones and Douglas, who got married on Nov. 18, 2000, have spent the last two decades building a beautiful life together. On their 20th anniversary this past fall, Zeta-Jones gushed about her and her hubby's relationship on Instagram, writing, "20 years ago today Michael and I were married!! What an amazing magical night that was! And 7304.85 days and nights on, I love you now as I did then. ( except for the point 85 bit) [cry-laughing emoji] Thank you for the love and laughter" (via Today).
In a new interview with WSJ Magazine, Zeta-Jones opened up about the secret to her and Douglas' long-lasting relationship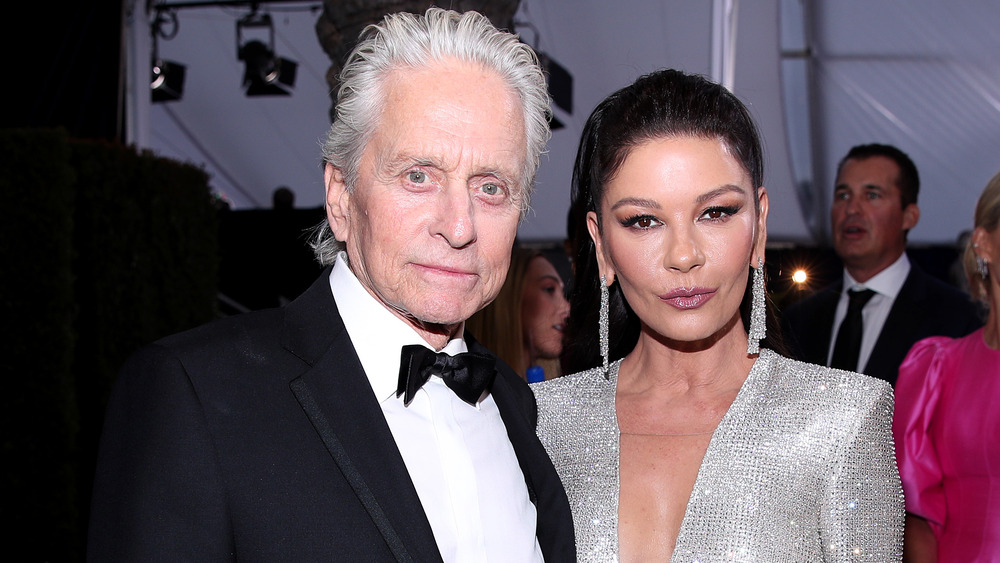 Rich Fury/Getty Images
"First of all, we have a lot of fun together," she dished (via People). "My husband is 25 years older than me; that's not a secret. With any relationship, it wouldn't be normal if there weren't any ups and downs. The constant is love and respect. We've never, ever lost our sense of humor, and we enjoy each other's company." Zeta-Jones also credited their work schedules for giving them the ample amount of time — and space — needed to make their relationship work.
"My husband and I spend a lot of time together because, unlike so many couples, we've never had a 9-to-5 job where it's consistent. We're either on or we're off. I'm really working 16 hours a day, or I'm not. He's doing the same, or not," she shared. "So we've had in our relationship huge amounts of time where we've been just us. We lived on the island of Bermuda for 12 years bringing up our kids. We respect each other's space, and our humor is just long-lasting" (via People).