These Are The Easiest Hairstyles You Can Do In Minutes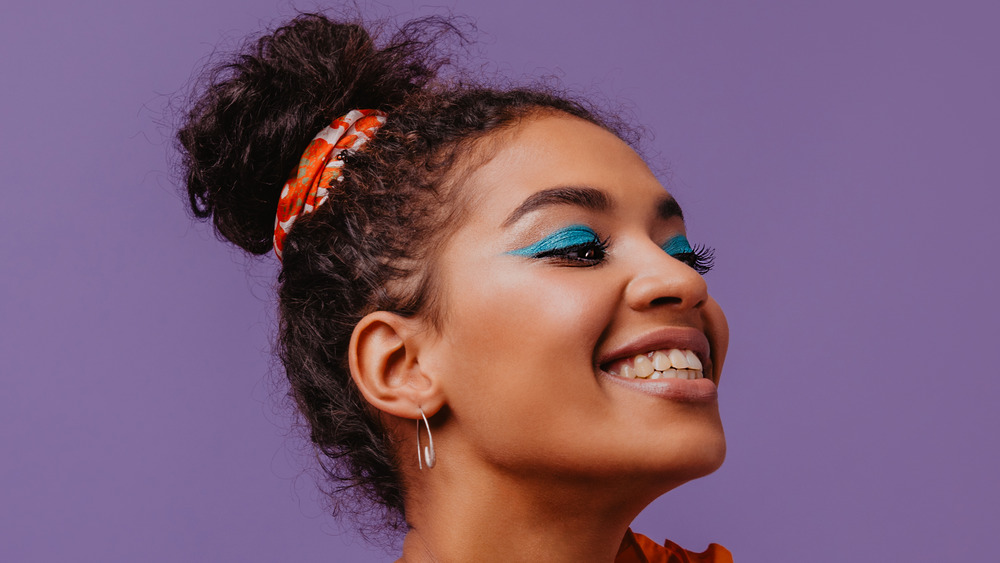 Shutterstock
Are you always trying to get every minute of sleep possible and end up running late everywhere? If the answer is yes, we want you to know that having little time to get ready doesn't mean you have to skip doing your hair and makeup all together. Instead, it's all about learning the right techniques for quick and beautiful results. No matter your hair length and texture, there are an array of gorgeous, yet easy-to-make hairstyles that you can pull off in under a minute.
High buns are here to stay no matter what hair texture you have. This is YouTuber Lainey Marie's step-by-step guide to the perfect messy bun. Brush your hair up into a high ponytail and then pass half of your hair through the hair tie, creating a bun and leaving some hair dangling. Wrap the remaining hair around the base of your bun, covering the hair tie.
Turn your classic ponytail into an upscale hairstyle in minutes
Shutterstock
YouTuber Bebexo has a simple hack for medium to long hair that will make your ponytail look sophisticated with minimal effort. Divide your hair into three parts and tie up the middle part in a ponytail. Then, grab the right hair part, twist it around the hair tie and tuck it in. Repeat this with the left part. Tighten your ponytail and you're all set, you got a beautiful hairstyle that looks more complicated to achieve than what it is.
Whether you like rocking a short style or you're in that weird in-between phase when you're trying to grow out your hair, you can still do a beautiful ponytail. On her YouTube channel, Brazilian lifestyle blogger Camila Coelho shows how to create a simple-yet-classy low ponytail with short hair. Part your hair in the middle, take a lock of hair from the right side, twist it all the way to the back of your head and clip it in place with bobby pins. Repeat the same procedure with your left side. You can leave the hairstyle looking like a half-ponytail or you can grab the remaining loose hair and tie it up in a low ponytail.