Lyndsay Lamb And Leslie Davis Dish On What Not To Do When Selling A Home - Exclusive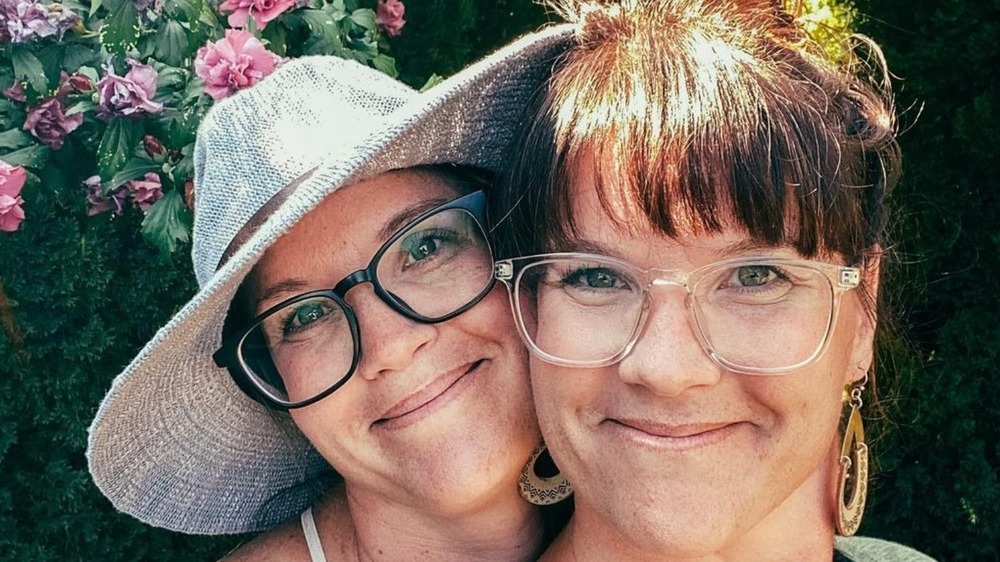 Instagram
Twin sisters Lyndsay Lamb and Leslie Davis have made a career out of assisting others in selling their homes. They've also turned that talent into a popular reality television series that is now in its second season on HGTV. The premise of Unsellable Houses is that the ladies visit distressed sellers whose homes have been deemed unworthy of being sold. With their own money, they make the necessary renovations, and when the house sells — which it always does in record time — the women take back their investment, and the leftover profit from the sale is divided between them and the seller.
The identical sisters with matching magnetic personalities guide the anxious homeowners on best practices for making a home valuable in today's competitive market. The dynamic duo — who own Lamb Real Estate based in the Pacific Northwest, where they're from (via YouTube) — literally walk them through the residence, pointing out the changes needed in order to make the home desirable to buyers. With the help of a contractor, the pair add their touches to the place, and viewers are left amazed at how quickly it gets scooped up after the improvements are made. 
The List spoke exclusively to the affable pair just as their show's new season was about to premiere, and they let us in on the glaring mistakes people make when it's time to sell. 
According to Lyndsay Lamb and Leslie Davis, never skip staging your home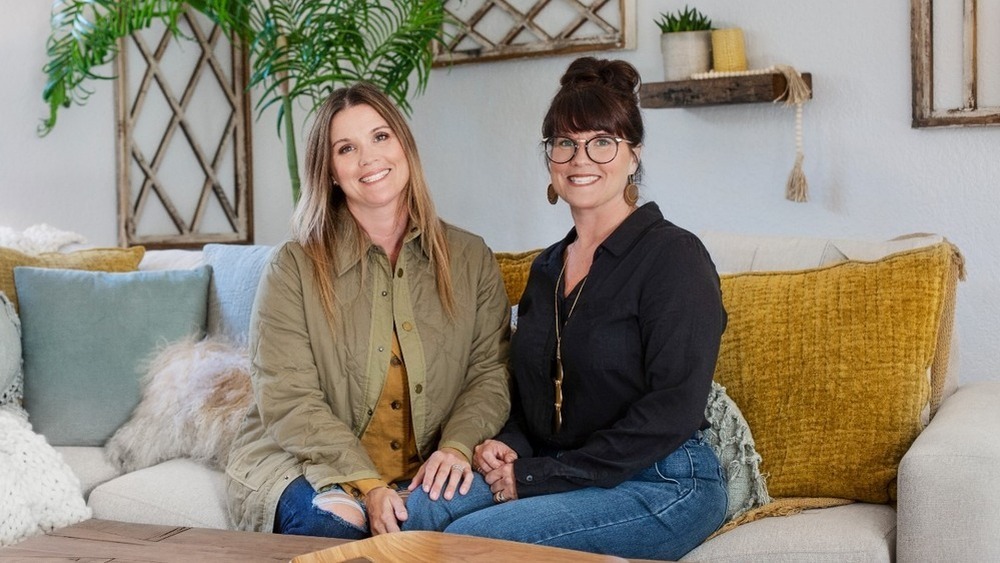 HGTV
Leslie Davis and Lyndsay Lamb explained that in the hustle and bustle of everyone's busy lives, it's important to remember that most are searching for their dream homes literally on their phones. So for sellers, an important detail to keep in mind is that a strong online presence is the first step in attracting potential buyers.
When asked what one of the biggest mistakes individuals make during the process is, Davis immediately answered, "Not taking the time to properly stage and photograph a house." The real estate pro, who brings a knack for budgets and negotiations to the show, stressed that in today's market, because of our advanced technology, many are making their decisions on a screen within seconds. "And if you don't get that consumer, get that buyer interested in your property in those first 20 seconds, they're going to move on to the next property," she said. 
When sellers post photos that do not do justice to their residence, it undoubtedly hurts its future sale. "There's nothing harder in real estate than coming back from a listing that's been on the market and is stagnant and stale," she said. "Because everybody thinks that there's something wrong."
The stars of Unsellable Houses explain that buyers must be able to envision their space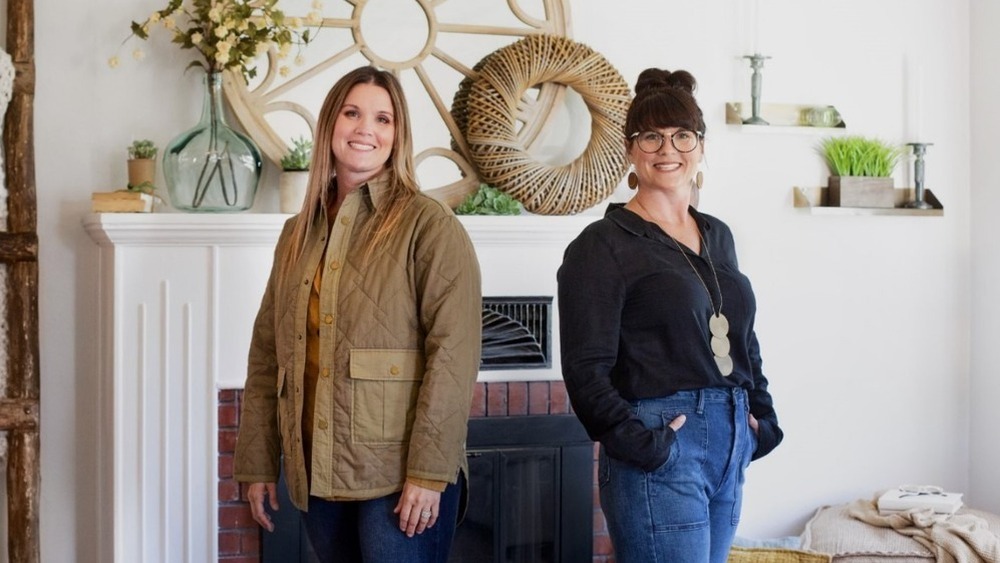 Courtesy of HGTV
Another important factor that goes into the successful sale of a home is whether or not its setup makes it look warm and inviting. "The majority of buyers that we work with really cannot, genuinely cannot envision how to use a space," Lyndsay Lamb said. So as the expert in home renovation, design, and staging on the show, she explained that the staging of a home simply means to show people how they could use the space themselves. This has an emotional effect on buyers, and those positive feelings are crucial when making the decision to purchase a home. 
She went on to explain the power of having a buyer walk into a home and be presented with a "dining room table that's set with beautiful dishes, or a couch that looks all cozy." This enables them to envision their family living there and utilizing its space in a real way. 
New episodes of Unsellable Houses premiere Tuesdays at 9 p.m. ET/PT on HGTV.