Why Morgan Freeman's New PSA Is Raising Eyebrows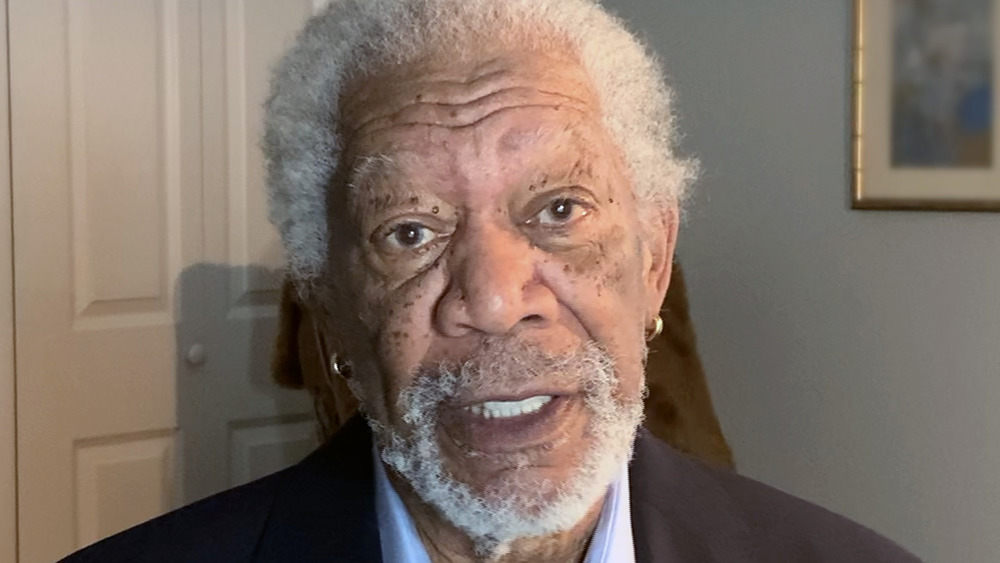 Getty Images/Getty Images
Whether he's playing a chauffeur, a LEGO figure, a boxing coach, or God, Morgan Freeman brings an unforgettable presence – and his glorious voice – to every role he takes on. His trademark baritone vocals give an air of authority to his performances. That's precisely why the 83-year-old actor was a natural choice to star in a new public service announcement from The Creative Coalition, in which he urges viewers to get the COVID-19 vaccine.
In the 45-second clip, Freeman gently pokes fun at his public image. "I'm Morgan Freeman. I'm not a doctor, but I trust science," he says. "And I'm told that for some reason, people trust me." He goes on to add, "If you trust me, you'll get the vaccine."
Math buffs will surely appreciate Freeman mentioning the distributive property – the rule for solving equations such as a (b-c), - making the metaphor that getting the vaccine is simply people "taking care of one another." 
The PSA ends with the Bruce Almighty star pleading, "Help make our world a safe place for us to enjoy ourselves again. Please."
While many found the message to be a positive and inspirational humanitarian effort, not all viewers felt the same. 
Not everyone trusts Morgan Freeman's belief in science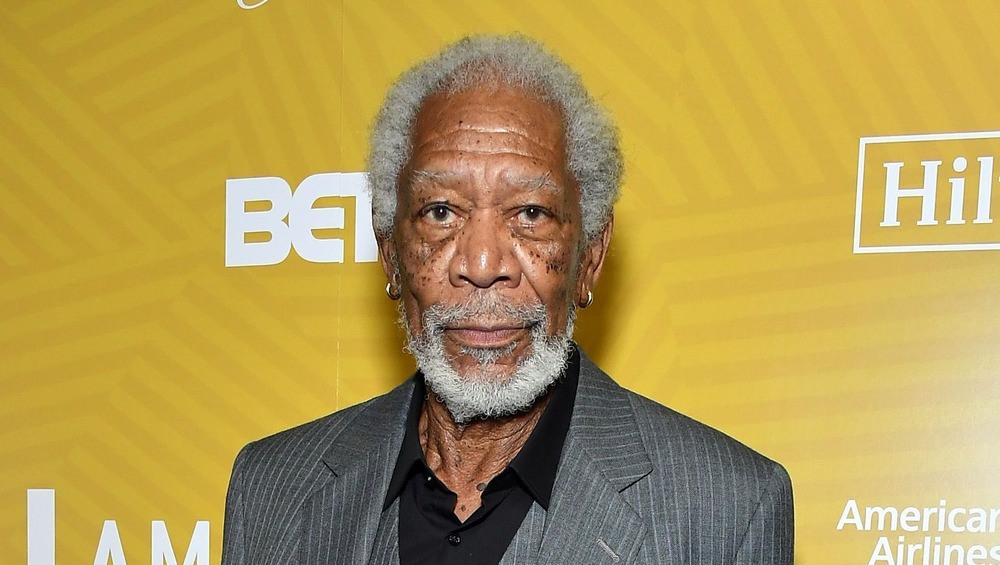 Amy Sussman/Getty Images
Morgan Freeman received praise from fans who have already gotten the coronavirus vaccination or are planning to do so.
 One Twitter user wrote, "Thank you for your endorsement of the vaccine, Mr. Freeman. We trust you and your advice to all your friends and admirers to do what is in their own best interests. Your concern for others is deeply appreciated." Another fan added, "I have my second dose of pfizer in about a week. Thank you mr freeman for being a voice of reason." 
However, there were many critics that weren't easily persuaded. One user tweeted, "Is Morgan Freeman then liable if I suffer any severe side-effects?" Another commented, "I like him well enough as an actor, as he's skilled quite within his profession. I don't trust him as medical professional or scientist. He's not my source for medical guidance regarding experimental treatments. Sadly, many superficial people believe celebrities re anything."
Of course, leave it to Twitter to throw in a few jokes, with a fan writing, "I just want his voice injected in me."