Will Smith And His Family Are Worth More Than You Think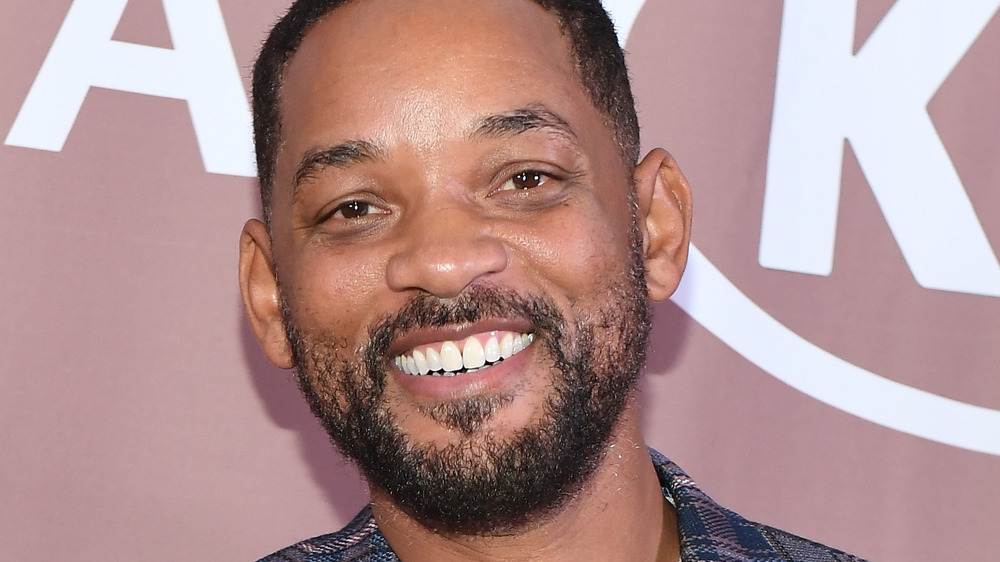 Paras Griffin/Getty Images
Hollywood is full of celeb dynasties, but none compare to the pull of the Smith family. With a collective net worth estimated at $416 million (via Celebrity Net Worth) between them, the Smith's have certainly figured out what works (and sells) in their respective careers. But how much does each of the family earn by themselves?
Individually, Will Smith comes out on top. According to Celebrity Net Worth, the actor has a net worth of around $350 million. Will started earning big time in the '90s, after landing NBC's Fresh Prince of Bel-Air and subsequent blockbuster hits including Independence Day, the Men in Black franchise, and the Bad Boys series (via IMDb).
However, prior to his sitcom debut, the Fresh Prince was in a lot of financial trouble. On his YouTube channel, Will explained how when he and DJ Jazzy Jeff found success with their single "Parents Just Don't Understand," he spent all his earnings on very expensive items. As CNBC writes, Will was "living beyond his means and not paying his taxes" which lead to the IRS seizing "many of his glamorous purchases."
Jada Pinkett Smith is worth more than you think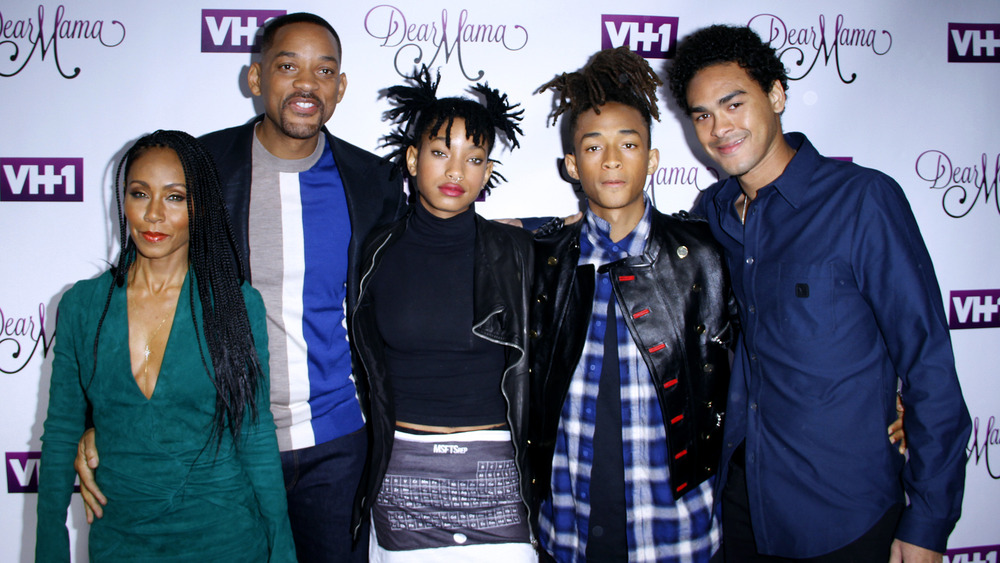 Donna Ward/Getty Images
Jada Pinkett Smith comes next with an estimated net worth of $50 million (via Celebrity Net Worth), which comes down to major roles in massive Hollywood film series like The Matrix and Madagascar, as well as Scream 2, Ali, Bad Moms, Magic Mike XXL, and a recurring role on the CW series Gotham (via IMDb). The actor also fronts her own nu-metal band Wicked Wisdom, who have since changed their name to Wicked Evolution (via Twitter).
Like Will, Jada has made massive strides to get where she is today. Speaking to American Way magazine in 2015, the actor detailed how crime in Baltimore impacted her life growing up. "When I think back to who I was, living in Baltimore and what my ideas of survival were, and the kind of activities I was involved in at 13 years old," she explains. "I was going to jail or I was gonna see a grave. Those were my two choices, because you get caught up in a mentality."
Jada eventually moved to North Carolina to study at the North Carolina School of Arts before moving to Hollywood to pursue her acting career.
So what about the Smith kids? Well, all three of Will Smith's children are in the entertainment industry, whether that be in acting, music, or modelling. Jaden is currently earning the most at an estimated $8 million (via Celebrity Net Worth), Willow following at $6 million (via Celebrity Net Worth), and Trey at $2 million (via Celebrity Net Worth).