Disney World Just Made A Big Change To Its Face Mask Policy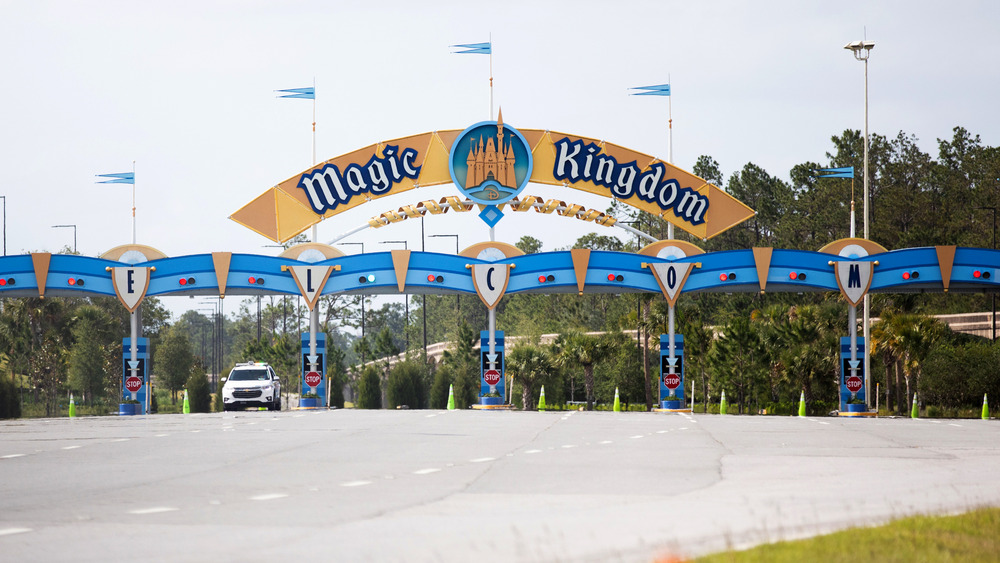 Bloomberg/Getty Images
Visit Disney World's website, and you will find extensive safety guidelines for visiting the parks, with the company noting it adheres to all CDC recommendations. Although guests are encouraged to enjoy a magical experience, all visitors should plan to receive temperature checks, adhere to physical distancing, and are required to wear face coverings.
Indeed, since reopening after 116 days of no magic due to the COVID-19 pandemic, many new cleaning measures and rules for admittance have been in place to protect cast members and visitors (via CNN). Now, Fox News reports a change to Disney World's face mask policy. Yes, all guests above the age of 2 will still need to wear face coverings at all four parks — Magic Kingdom, Epcot, Animal Kingdom, and Hollywood Studios — as well at the many resorts and hotels, and restaurants, on property. Face coverings are also mandatory at Disney's outdoor shopping center, Disney Springs.
But, guests are now permitted to remove their face masks at a very important time so they can capture memories that include their smiling faces.
When guests are allowed to remove their face masks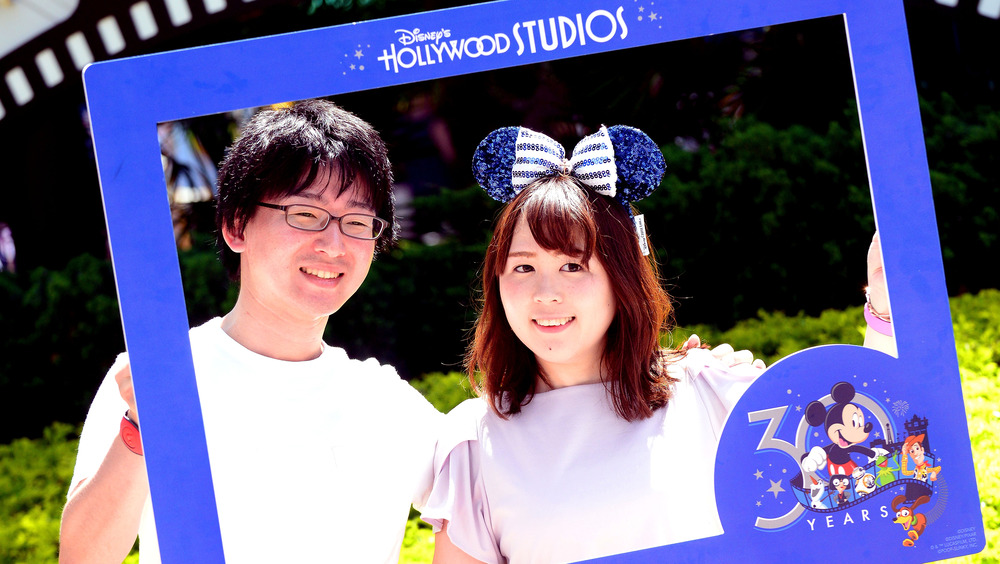 Gerardo Mora/Getty Images
For the first time since the parks reopened in July of 2020, Fox News notes Disney World guests can take off their face masks while taking photos (via CNN). This exception only applies for outdoor photos — indoors, guests should still be prepared to keep their face coverings on and say "cheese" from behind their masks.
It's worth noting the parks still require social distancing while taking photos, and guests are encouraged to stay stationary while their masks are removed, per an update on the Disney website. The only other times face masks can be removed? While dining and swimming.
The stipulations for which face masks are acceptable are fairly detailed, with the rules noting neck gaiters and bandanas are not allowed. It's important to note that per the Disney website, vaccinated individuals are also still required to wear face masks. 
At this time, we don't know when guests can visit the parks face mask free, but here's hoping!