Why Lena Dunham's New Plus-Size Clothing Line Is Facing Backlash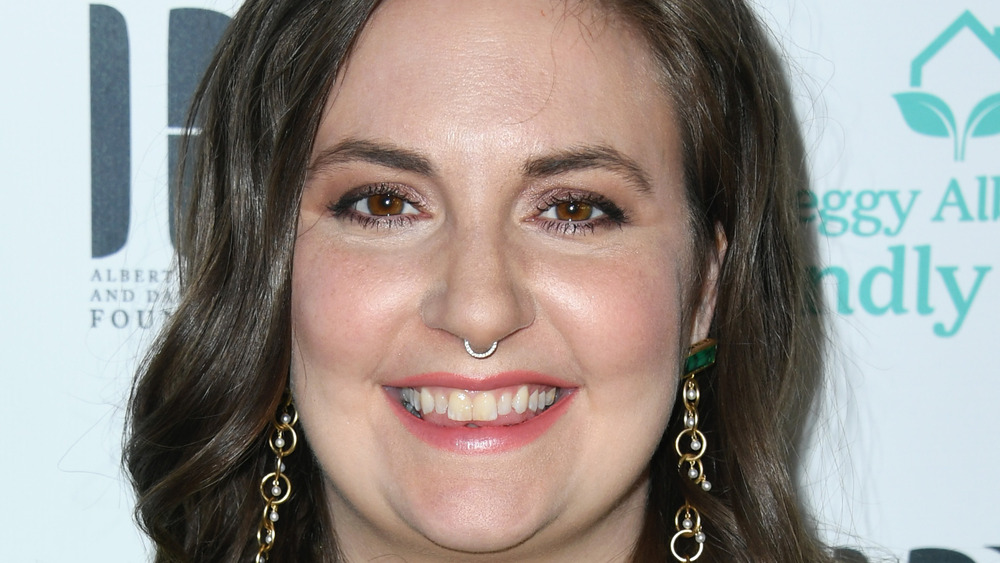 Jon Kopaloff/Getty Images
Lena Dunham is launching a new clothing line, but not everyone is impressed with her efforts. The five-item line was created in collaboration with plus-size brand 11 Honoré and runs from sizes 12 to 26. Dunham, as she told The New York Times, has "settled into a size 14 to 16," which is close to the size of the average American woman, who is a size 16 to 18 (via Byrdie). The celeb said she was inspired to launch the line as "a direct response to my experience."
Dunham spoke to the outlet of her own struggles to accept her body, and the way society views bodies that don't adhere to their ideal. "We want curvy bodies that look like Kim Kardashian has been up-sized slightly," she said. "We want big beautiful butts and big beautiful breasts and no cellulite and faces that look like you could smack them on to thin women."
As many critics have pointed out, though, her line's limited sizes are hardly inclusive.    
Critics say Lena Dunham's clothing line should have larger sizes to be inclusive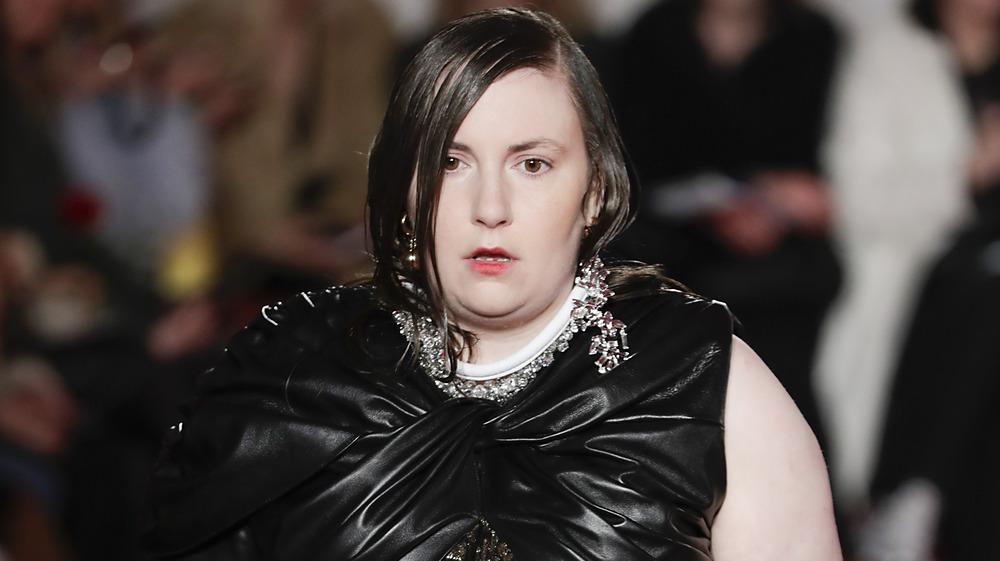 John Phillips/bfc/Getty Images
"Apparently Lena Dunham is making a plus size clothing line that only goes up to a size 26," said one Twitter user. "That's... not a plus sized line. That's a mid size line with limited, extended sizing." Another tweeted, "If your fashion line stops at a size 26, then it's not as inclusive as you purport it to be."
Danielle Williams Eke of 11 Honoré told HuffPost that the line "took a lot of time perfecting the grade up to a size 26 which included multiple fittings on a range of women from size 12-26 with varying body shapes" and that they "are completely open to expanding past size 26 in the future."
It's not just the limited sizes that have people upset, though, but also the cost of the line which ranges from $98 to $298 per piece (via Motherly). "My only real thought about the Lena Dunham clothes thing is that it's always a little tiresome when a marginalized person thinks they are making a huge statement by making an exclusive and expensive experience slightly more accommodating for themselves," tweeted one critic. "Like yes expensive clothes should be size inclusive but also most people of any size can't afford them so what are we doing here."