This Is How Dorinda Medley Just Lost 14 Pounds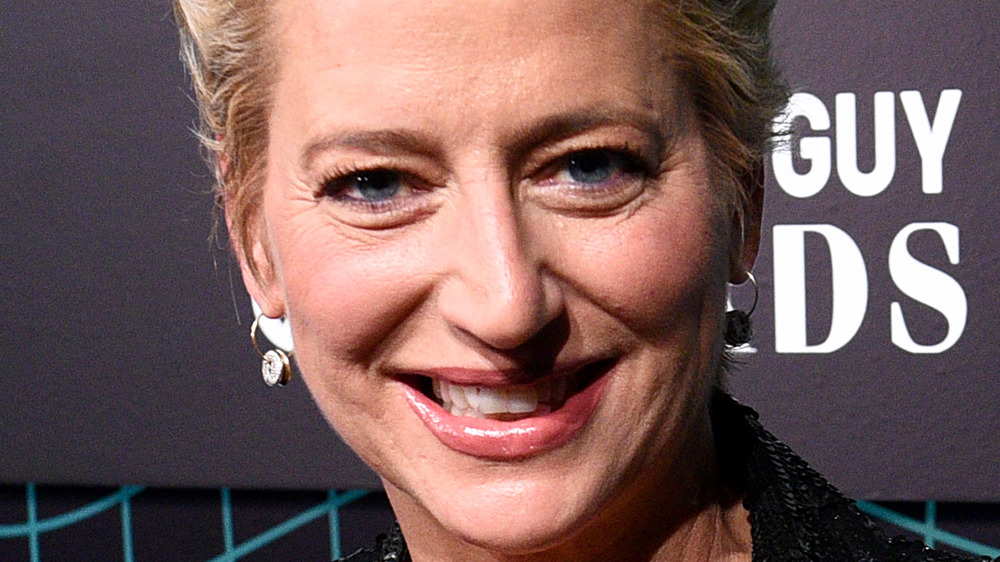 Mike Pont/Getty Images
Dorinda Medley rose to fame through Bravo TV's The Real Housewives of New York City. Through the reality series, fans were able to see her interact with her daughter, Hannah, to learn about the loss of her husband, Dr. Richard Medley, to see her entertain at Blue Stone Manor in the Berkshires, and to watch drama unfold between her and the other ladies (via Bravo TV).
In August 2020, the Daily Mail reported that after six seasons, Bravo fired Medley from the television series. She turned to Instagram to say the following: "What a journey this has been. I have laughed and cried and tried to Make it Nice ... But all things must come to an end ... I have met so many interesting people and learned so much about myself, about life, and about women along the way."
This entrepreneur and reality star also recently shared some other news on social media.
"I did it the healthy way," Dorinda Medley says of her weight loss
Medley said that through Nutrisystem, she has lost 14 pounds. She posted the update, along with a swimsuit picture on Instagram with the caption, "I'm excited to be wearing a bathing suit with confidence! I can eat all my favorite foods, like pasta and chocolate, and still lose weight!" The caption also stated that she is a Nutrisystem ambassador and is promoting a 50 percent discount to her followers for the products and services.
She showed off her weight loss through a video, too. "My favorite jeans finally fit," her caption read, "and I did it the healthy way!" (via Instagram).
Last year, Bravo reported that Medley had been working with a trainer and eating veggie-packed lunches, and in the past she has even led Doorobics, an '80s-style aerobics class (via Hollywood Casino). In addition to her health journey, Medley wrote a book, Make It Nice, as well, and she posted on Instagram that it will be released in August of 2021.